12 Questions About the 12-Steps – #2 What Does It Cost?
October 28, 2016

12-Step programs, which are, after 80 years, still a foundational component of many treatment programs for addiction, have come under fire of late. Over the next 12 months, we will try to unpack the discussion in a helpful way with the help of "James."James Krah is a licensed drug and alcohol counselor at American Addiction Centers where he serves as Director of Desert Hope Outpatient. His direct, simple approach makes him an ever-popular 12-Step facilitator among those in treatment.   
It's Free!
When we look at treatment opportunities, we often study programs for effectiveness. In reality, the key determining factor for the type of treatment we end up with may be cost.
One thing about the 12-Step program, as James points out in his answer to question #2, is it's free!
Even though passing the hat may be a tradition at meetings, it's a no-pressure environment. A long battle with addiction can ravage a person's finances, and most people at 12-Step meetings understand this – or have been in the same position themselves.
While few experts would recommend the 12-Step program as a replacement for needed treatment, a 12-Step program can serve as a galvanizing companion or complement to post-detox treatment. Because a 12-Step program is one of the few activities you can continue after treatment without stressing your budget, it often becomes a key component of aftercare. People who struggle with addiction and have neither the insurance nor the financial resources to pursue treatment often find the 12-Step program is their lifeline.
What Do Full Treatment Programs Cost?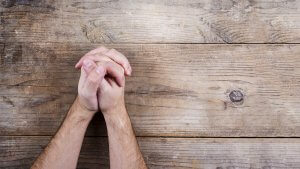 A full treatment sequence, could include the initial detox experience, an inpatient (residential) program, an outpatient program, and a sober living environment, all before the person is out on his or her own with recovery. Each of the pieces is costly, and each may or may not be covered by the individual's insurance policy – if they have insurance.
Detox, generally the first step to recovery, can happen in a hospital or at a rehab facility; it can be a standalone process (typically in a hospital setting) or part of a continuum that includes "treatment" and/or "aftercare." In many instances, Detox should be done in a professional environment.
---
This "medical detox" can provide optimum safety and comfort, averting medical complications and alleviating the most extreme side effects that come as all substances clear the system.
---
Due to the medical expertise and monitoring required for this process, medical detox is most often covered by insurance.
For those without insurance or with little or no funding, state-supported or state-funded detox is available and can readily be found in a brief online search. It's important to remember that the term "detox" refers only to the time it takes to a.) clear the drugs from the system and b.) stabilize the individual's health – roughly, 3 days to a week.
Detoxing the system doesn't mean getting rid of cravings, learning how to deal with triggers, or helping with depression, anxiety, or any number of co-occurring disorders that could arise once the drug clears the system. And any of these issues could drive a person to return to the substance shortly after detoxing. Detox is not treatment, but just a clearing of drugs from the system. Post-detox care can include therapy, medical assessments and medication, group therapies – and it can be expensive. While a 90-day stay is ideal, the one-month stay is more common because it's the length of stay many insurance policies will cover.
And for that month, the cost of
rehab can vary
from $12,000 to $40,000, or from $350 – $450 per day, with or without residential stay. Stepping down by way of a sober living environment can then cost from $1500 – $2500 per month. These step-downs – gradual decreases in supervision – all add value by giving individuals a head start against the pitfalls of addiction such as triggers, cravings, and co-occurring emotional issues. These pitfalls are a normal part of recovery, but they can overwhelm someone newly released from treatment. Generally speaking, the longer an individual can stay in some sort of treatment environment, the better their odds of breaking the "habit" component of the disease, which includes not only triggers, but also social circles and lifestyle influences.
Cost Impacts Recovery
12-Step programs are not treatment, per se. They offer no medical or behavioral assessments, no personalized, professional prescriptions. Basically, they can be run by laypersons who volunteer their time.
However, for those who can't afford doctors, therapists, rehab stays, or other arms of treatment, the value of a 12-Step program, with its low, low cost, is something that can't be denied.
Because 12-Step programs are free, they may be the only thing between an individual who has fallen on hard times and relapse.
In most urban areas, there are enough meetings offered to ensure a recovery-supportive environment almost every day of the week.  Providing a strong sense of routine, easy accessibility, and purposeful community, 12-Step programs solidly support recovery, especially for those recently sober. It's typical for individuals to leave treatment and struggle with connections from an old circle of friends. It's tempting to fall into being their "old selves." But this can get them into trouble. It's likely that their old selves were all about buying, selling, or taking drugs or about drinking alcohol and getting drunk.
Their old lifestyle was likely built around drugs or their old circle of friends. And without a ready-made community to step into, the individual can easily step back on the well-beaten path to drug-related environments steeped in memories of old drug use – all triggers. The 12-Step meetings offer a sober community, or at least a community that appreciates and understands the hard work of sobriety. With ubiquitous free coffee and sometimes home-baked goodies, the 12-Step meeting provides a most economical hangout for rebuilding a substance-free lifestyle.