For Women's History Month: Issues of Women and Addiction
Women's History Month acknowledges the contributions of women to society and our lives. Women have and do make a difference. On the mention of difference, women have their own profile in substance use and addiction. Much of this stems from a simple matter of biology to the complex roles they play by virtue of being women.
What are the main messages about women and addiction?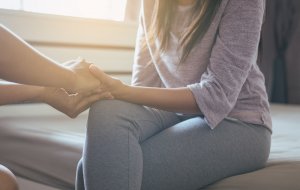 A smaller percentage of women than men struggle with substance abuse.
Substance abuse is an equal opportunity affliction. Not exclusive to one gender, men dominate the numbers. But women have a place in this space, in roughly half the amount. According to the 2016 National Survey on Drug Use and Health, men present a higher likelihood for using illicit drugs. Men account for a larger proportion of emergency room visits and overdose deaths; they show higher rates of dependency too. But within this realm, once women start using, they are as likely as men to develop substance use disorder. What's more, women exhibit more susceptibility to cravings and relapses.
Several factors set women on a course to substance abuse.
Why do women typically start using drugs and alcohol? A post from the National Institute on Drug Abuse offers reasons that women give. They include "controlling weight, fighting exhaustion, coping with pain, and attempts to self-treat mental health problems." Researchers in this field have found that women who use may have issues pertaining to "hormones, menstrual cycle, fertility, pregnancy, breastfeeding, and menopause." Disruptive life events also serve as a trigger for this behavior; divorce, loss of child custody or death of a loved one fall into this category. The content adds that "women who are victims of domestic violence are at increased risk of substance use." The National Library of Medicine reports that "women typically begin using substances later than do men." It also notes that boyfriends and spouses influence the decision to use.
Women tend to 'telescope' from substance use to dependence.
Researchers outlined a number of fundamental gender differences in "Substance Use in Women DrugFacts." For women, it takes smaller amounts of substances used over a shorter span of time to develop a substance problem. Why? The reason pertains mainly to women's sex hormones, which predispose them to being more sensitive to substances. Others factors are at play here too. For example, women are more prone to the effects of drugs on their heart and blood vessels. Brain changes resulting from drug use also vary between men and women. A post on "Addiction in Women" from Harvard Medical School supported the notion that women get hooked faster; that is, they move at a quicker pace from using an addictive substance to drug dependence. The term that describes the pattern and speed of this transition is "telescoping."
Difficult addiction challenges for women have implications for treatment.
Although they gravitate to substances later than men, women tend to grapple with more onerous challenges when addicted. The post from Harvard Medical School referenced above explained. It stated that women "develop medical or social consequences of addiction faster than men… [and] often find it harder to quit using addictive substances." American Addiction Centers (AAC) reports that "When it comes to treatment, the function of gender in behavior and psychology can also create its own barriers. Women tend to face an uphill climb." The group cited the Journal of Substance Abuse Treatment, which reported: "women were less likely to stay in drug treatment centers for longer than 30 days when compared to men."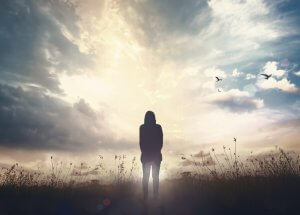 Why? Women stop at that point to focus on the needs of their families and other responsibilities. These and other issues affect the delivery and content of treatment; programs should take into account factors that pertain to women. And many do. The core components of AAC treatment programs are the same for all clients. However, beyond the basics, AAC facilities gear their offerings along gender-specific lines. To learn about how this takes shape at AAC's Sunrise House, click here.
People tend to have a lot of questions about recovery programs. For an in-depth view, see "What are the Barriers to Accessing Addiction Treatment?"