When Work Challenges Come Home to Roost, What Can a Firefighter Do? – One City's Story.
June 7, 2016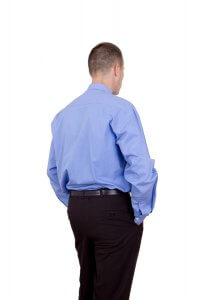 We all know the many challenges that can occur during a long career in the fire service. We love the job, but over the years, it hits us, sometimes by surprise, with things like PTSD, alcoholism, or just plain burnout.
 
What do firefighters or family members do when they find themselves needing guidance for any of these issues?
Here's how one city handles it, as told in an interview with Anthony Lancelotti, the EAP (Employee Assistance Program) Director for the Providence, RI, Fire Department.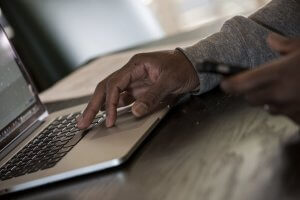 The support system at the Providence Fire Department is a peer support system, and Anthony Lancelotti and his associates have used the system to help hundreds of firefighters, retirees, and family members get back on track. A peer support system is effective because a member in need of assistance talks directly and discreetly to another firefighter, either in the station or on the phone. Calls are taken any time, questions answered and action taken immediately. Most firefighters who use the EAP Program return to work and are able to pick up their careers where they left off. Others benefit from the program, even though they may not make it back to work. The key to the program's success is that it makes available to the firefighter somebody they know and trust. Because of the close-knit nature of the firefighter family, the peer approach is effective in giving those suffering with addiction and other problems their best chance of getting back on track.
EAP Director since 2003, Anthony Lancelotti has been part of the Providence Fire Department's EAP program since 1998, dating back to when Chief Michael Blackburn, now Vice-President with American Addiction Centers, was in charge. Anthony witnessed his brother lose his battle with alcohol and eventually lose his life to alcohol poisoning.  Anthony has seen friends on the job struggle with addiction, and he feels his role as EAP Director allows him to give back some of the great things he has experienced during his firefighting career.
Providence's program is a combined effort between the city and Local 799, The Providence Firefighters Union. Anthony has turned very limited resources into a well-respected peer program. Typically, when resources are tight, departments resort to automated solutions or 800 numbers. Anthony has taken his program way beyond this.
"Simply providing an 800 number to members who are struggling with addiction falls far short of what should and could be an effective start to successful rehabilitation, " says Anthony.
Not only do members of the department respect the system enough to make good use of it, but the program's successful use of peer-based engagement has turned it into an exemplar for other departments.
---
"We have what many departments need, a system of peer support, and they are beginning to look toward us for answers," Anthony reports. "Our experience, and subsequently our success helping people get back on track, is being noticed."
---
Anthony is easy to reach, and always available. In addition to being readily available to all members, if a family member is concerned about a firefighter, anyone who may become involved in that issue has Anthony's number – from the Chief's office and the Firefighter's Association to City Hall.
Along with accessibility, another key component of Anthony's program is awareness. Anthony sends out periodic e-mails and circulates flyers letting everybody know that he is available, and what the EAP Program can do.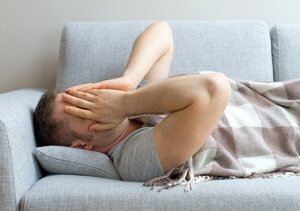 Addiction is a devastating, lonely disease, and having personal, caring resources available is exactly what a person struggling with this disease needs. Many people who find their lives spiraling out of control have no idea where to turn. Firefighters feel most people in non-responder fields have absolutely no idea what they are experiencing. A resource outside the field, however useful it could turn out to be, will probably be the last place a firefighter will look for help. A firefighter feels instinctively that the cookie-cutter approach to addiction treatment is going to fall far short of that firefighter's needs.
"The people we help are experiencing things far different from what most people would consider normal," says Anthony. "The things we see, the dreams and nightmares that come with the territory, too much time away from the family, too much time with them, or time we should be with them but our minds are elsewhere – it's unique to the fire service."
An understanding, non-judgmental approach to getting somebody the help they need works, and in the field of fighting fires, the approach is even more effective when coming from somebody who has walked in the firefighter's shoes.
Even the most well-meaning clinician or bystander can easily derail a firefighter's search for help when the help they offer comes with a lack of understanding for what the firefighter goes through on a daily basis.
Peer-based EAP programs such as the one in Providence and other departments can make the idea of starting over in sobriety far less horrifying to those looking for help.
"Some people are worried about insurance coverage and the mountain of paperwork they fear is needed to get the ball rolling," says Anthony. "We don't bog our members down about the coverage because the people on the receiving end of our patients do a great job taking care of that end, leaving us to do what we do best – getting the member the help they need with the right people in the proper facility and program."
For many in fire services, the fear of losing their job or ending a career is a key obstacle to seeking help. Even the most jaded, burned out 20-year man can be horrified by the thought of leaving the service. Anthony reports that his record is pretty good in that respect.
"Most of the people who come to the EAP for help make it back on the job
. Some may have recurring problems, and a few have to leave the fire service.
Addiction is a tricky problem, we do the best we can for the people who come to us, but ultimately it is up to them, and the extent of their damage, if they make it back to work. It is a continuing process, the member has to want it and continue his commitment and care, long after returning from their in-patient program.
Life on the job is difficult in the best circumstances. Returning from a treatment facility after some "time off" makes a hard job even harder. People struggling with addiction often have dual diagnoses, and Anthony's job doesn't end with getting a person into treatment. He works diligently to get the person needing help all of the help they need. Some facilities specialize in the dual diagnosis approach to recovery treatment.
"When somebody comes back from wherever they go for treatment they get back into the swing of things right away. The other members of the department may or may not be aware of the problem, and if they are, so far have kept any negativity to themselves, or at least are not very vocal. As long as the person who returns from treatment does their job there are no problems. A lot of firefighters are relieved that their colleague got help, knowing that everybody benefits."
If a firefighter is looking for help and calls, the EAP will direct them to exactly what they need. Anthony brings a lot of experience to the assessment process.
If the person is suicidal or a danger to themselves or others, an ambulance will be sent, and the person taken to a safe place until a bed in the right facility for them is available.
"There is no official record of anything," says Anthony. "The only thing done is I put the caller's name and evaluation into an envelope that goes into an envelope. That envelope goes into a locked file and into a locked closet that only I have the key to."
The curious interest directed at Providence's program from other departments is proof of one thing:
"Our Success rate. Plain and simple," Anthony states. "The people we help are so happy they tell others about the program."
Resources:
If your department doesn't have a peer-based program and you need help, call our national helpline and speak to one of our fire service veterans, a veteran team of firefighters, including Captain Mike Blackburn, mentioned above. 888.731.FIRE (3473)
To read more about our national fire services member assistance program, visit our national fire services page.
If you are thinking about developing such a program for your department, take a look at this resource prepared by the Department of Occupational Health and Safety International Association of Fire Fighters, AFL-CIO, CLC