Addiction to opiates can occur quickly and be very difficult to overcome. A person's reaction to and development of tolerance to codeine depends largely on body chemistry – some people break down the drug faster than others. Abuse of and addiction to opioids have been going on for many decades; as a result, much research has been done on addiction to these drugs and treatment of that addiction.
Who Abuses Codeine?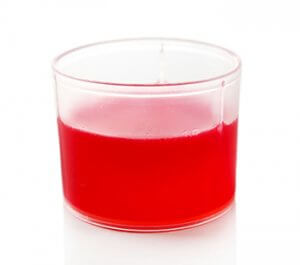 Due to the fact that codeine is used to treat so many common health issues, such as coughs, diarrhea, and pain, there's little limit to who can become addicted to the drug.
One study published in the 2013 edition of Addictive Behaviors
found that codeine is more likely to be abused by men, by Native American and Hispanic individuals, by students from urban environments, and by LGBT persons. This study focused on the southern US culture around "
purple drank
," the area's common street name for syrups containing codeine mixed with soda or alcohol. The drug has been referenced in southern rap music and is even associated with certain professional athletes.
Young people appear to be much more likely to seek out codeine medications specifically for recreational abuse. These are typically youngsters who have little to no experience with drug abuse and want to start out with what they perceive to be a seemingly harmless substance. Though codeine becomes morphine in the body, it's only 8-12 percent as powerful as pure morphine, according to the Global Information Network about Drugs. Once these individuals find themselves with a tolerance to codeine and unable to achieve a euphoric high, they may pursue stronger opioids such as Vicodin or heroin.
Adolescent use of prescription painkillers may be the most concerning, with 467,000 American adolescents using these drugs for nonmedical purposes in the year 2014 alone. Of these, 168,000 were considered to have an addiction.
Signs of Codeine Addiction
There are some key signs of abuse of any opioid, but the most common side effect of medications containing codeine is nausea, especially in cough syrups. Those who take more than the recommended dose of one of these medications are likely to become nauseous. Therefore, they may also keep anti-nausea medications handy.
Other effects of codeine abuse
include:
Over long periods of time, codeine abuse can cause an increase in lung infections, bowel damage, sleep disorders, irregular heart rate, and even brain damage. Beyond the physical effects, drug addiction tends to have a profound impact on life satisfaction. As the individual becomes increasingly preoccupied with obtaining and taking the drug, relationships and responsibilities suffer. The person may lose friends, have difficulties with family members, and find it difficult to make it to school or work. Constant drowsiness and mood swings make it nearly impossible to focus.

All of these are signs that an addiction to some kind of substance has developed. According to the National Institute on Drug Abuse, there were 2.1 million Americans addicted to prescription opioid painkillers in 2012. It's easy to become addicted to an opiate and difficult to stop using, as the brain eventually stops producing its own chemicals that stimulate the reward center. After enough of a tolerance has developed, an addicted individual will need to take the opiate just to feel any level of pleasure. Anhedonia, the inability to feel pleasure, is a common symptom of opiate addiction.

People who are addicted to codeine will also experience withdrawal symptoms when they stop taking it. This is the result of the changes in the body and brain that occur as they try to adjust to the constant presence of the drug until they no longer function properly without it.

Common codeine withdrawal symptoms include:
Runny nose
Watery eyes
Nausea
Vomiting
Stomach cramps
Diarrhea
Loss of appetite
Weight loss
Muscle pains
For some, these symptoms can seem like a bad flu. For long-term, heavy users, it's typically much worse and may require medical intervention. It's best to consult a doctor before trying to get off codeine if an addiction is suspected. Though withdrawal from opioids is not generally dangerous, it can cause dehydration and may be too unpleasant to bear without professional help. Relapse can be especially dangerous, as many individuals will be unaware that even a short break from an opioid can result in a reduction of tolerance, and starting again at the same dose from before the attempt to stop can result in a dangerous overdose.

Explore:
Codeine Side Effects: Is Addiction Possible?