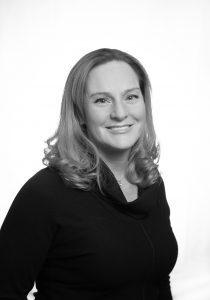 Tamra Hall PhD, LPC, LMHC, CAADC, CCS, ACS
AVP of Clinical Excellence & Quality
About
Tamra Hall, AVP of Clinical Excellence and Quality, works closely with the executive team to ensure the successful provision of exceptional clinical care that supports AAC's mission as an innovative industry leader.  Her operational direction is designed to maximize the delivery of high-quality, evidence-based care through outstanding clinical leadership, regulatory and accreditation alignment, development of meaningful data-driven metrics, optimization of quantifiable effectiveness and standardization, and enhancement of clinical service provisions that contribute to positive patient outcomes. Tamra is a passionate advocate for quality care and is committed to principles that empower and transform patient lives, cultivate purpose, and promote hope.
Tamra Hall's professional knowledge is based on 24 years of experience working in the healthcare field.  She has held previous leadership roles as a university department lead and professor of higher education, director of mental and behavioral healthcare, and senior clinical executive of a large network provider for substance use treatment.  Dr. Hall joined AAC in July 2018, bringing her expertise in clinical leadership, operational standards, quality outcome-driven measures, and dedication to provide the highest quality of care to increase overall patient satisfaction.
In her spare time, Tamra enjoys relaxing at home with her husband and two children.  "I love helping my husband with his non-profit ministry in Nicaragua, painting, gardening, and any activity where I can build and create".
Credentials & Education
Doctor of Philosophy in Psychology
Master of Art in Counseling Psychology
Licensed Professional Counselor/Supervisor (LPCC)
Licensed Mental Health Counselor (LMHC)
Certified Advanced Alcohol and Drug Counselor (CAADC)
Certified Clinical Supervisor (CCS)
Approved Clinical Supervisor (ACS)
Human Services-Board Certified Practitioner (HS-BCP)
Areas of Expertise
Clinical Operational Leadership
Quality Outcomes and Metrics
Treatment and Program Efficacy