Court Ordered Rehab Near Me for Substance Abuse Treatment
Addiction can lead people to make bad decisions, and getting sober and back on track sometimes means paying the legal consequences for those actions. This is a necessary step on the journey to recovery, but you don't have to face it alone.
A person who struggles with substance use disorder (SUD) may be mandated by a court to attend a rehab program. Although this may be discouraging initially, addiction treatment is an effective way to settle your legal obligations and hopefully put you on the path to long-term sobriety.
If you have been instructed to attend a court-ordered rehab, you can fulfill your legal requirements for treatment at an American Addiction Centers' (AAC) facility.
Ways to Get in Contact With Us
If you believe you or someone you love may be struggling with addiction, let us hear your story and help you determine a path to treatment.
There are a variety of confidential, free, and no obligation ways to get in contact with us to learn more about treatment.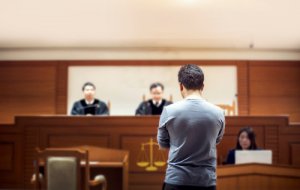 Reasons for Court-Ordered Treatment
It's not always easy to deal with the consequences of mistakes. It can actually be scary, especially when facing legal obstacles, but you can get through this process by following through on your requirements and developing a supportive group of people around you.
What are some reasons that a person may be mandated by a court to attend rehab?
Child custody requirements — Some people are required to attend addiction treatment in order to regain custody of their children from Child Protective Services (CPS). Your lawyer can help arrange your rehab treatment but it's not necessary. You or a family member can schedule your care directly.
Driving Under the Influence (DUI) offenses — After a DUI, the court may require substance abuse education or treatment before reinstating your driver's license. Depending on which state you live in and how serious the offense, your license could be suspended for anywhere from 3-9 months for a first offense. A DUI also requires a substance abuse evaluation. Multiple offenders risk potential jail time and may need to retain legal counsel. Lawyers can request their client receive a reduced sentence in exchange for attending an approved rehab program.
Employer mandate — If substance abuse has affected your performance at work, or if you've been caught using drugs or alcohol while on the job, your employer may require you to complete addiction treatment before returning to work. Employees may seek help and support from an employee assistance program (EAP) to coordinate their rehab treatment.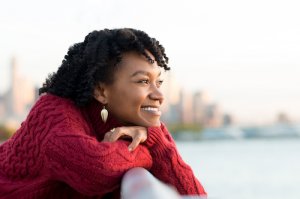 In each of these cases, complying with the courts and seeking help for your drug or alcohol use will allow you to return to a normal life as soon as possible. You can have quality time with your children, the independence of a license to drive where you choose, and the ability to provide for yourself and loved ones through a job that you're able to maintain due to your sobriety efforts.
Regardless of your circumstances, getting the treatment that you need will put you on the path to living a productive and healthy life through the choice that you make to attend treatment now.
Getting Court-Ordered Rehab Treatment with AAC
The unknown can be scary, but having an understanding of what to expect can put your mind at ease and help you to prepare for what's ahead.
What can you expect from treatment at an AAC facility if you've been court-ordered?
Once you call AAC, you will complete an intake screening over the phone with an admissions navigator.
AAC will provide a letter of acceptance to your parole officer, legal counsel, and the court stating that you will be admitted on a specific date. This letter shows commitment and courts look favorably on those scheduled to attend treatment.
Once you arrive at the treatment facility, you will sign a release of information to parole, legal counsel, and the court so that they may receive updates on your progress from your case manager while you're in treatment.
Your case manager will provide a letter of completion once you are discharged from the program.
Find a Rehab Near Me
Our Treatment Centers by State
We're Here to Help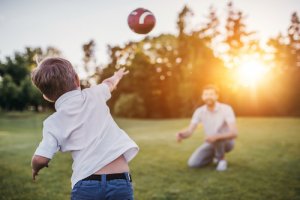 Getting the help that you need is just a matter of asking for it, even when it's scary to do. Although this may be easier said than done, it's worth having the courage to ask so that you can live a healthy and productive life for both you and your loved ones.
You don't have to do this alone. AAC is here to help. Depending on the facility location, we have outside representatives on call to help with the process. They're available to speak with probation/parole officers in order to help make this as smooth a transition as possible for you.
Call an admissions navigator so that you can get started on treatment today!