Why American Addiction Centers?
We take a big picture approach to addiction treatment — by addressing each client as a whole person. We work to consider how factors such as your lifestyle, environment, health, and co-occurring mental health disorders may play a part in your addiction involving drugs or alcohol.
By partnering with you and your loved ones throughout the rehabilitation process, we can prepare you for recovery by customizing a program of research-based addiction therapy, individualized treatment, and aftercare planning designed to anticipate the challenges you may encounter. Our treatment doesn't just focus on the problem of your substance use, we use a positive, hopeful approach that focuses on bringing out your individual strengths, motivation, and desire to make positive changes in your life.
AAC's Key Features:
Joint Commission Accredited facilities
Research-based rehabilitation therapy types
12-Step based meetings and philosophy
Family Programs & Sessions
Experienced, qualified treatment staff
Co-Occurring (Dual Diagnosis) treatment
Wellness-focused curriculum
LGBT-informed Recovery Topics
Aftercare Planning & recovery topics
[form type="home"]
Results from Our Recent Client Outcomes Study:
63 percent of AAC patients maintain abstinence one year after treatment, as compared to national benchmarks of 30 percent.
The Disease of Addiction
It's a fact — addiction is a chronic, treatable disease of the brain. We believe that everyone deserves a chance to heal and recover through believable hope.
Get the Answers You Need:
Private Consultation
Free.
When you reach out to us, you'll get a one-on-one phone consultation and we'll do an Insurance Verification for you – 100% Free.
Easy.
To start the recovery process of you or your loved one, just pick up the phone and call or chat with one of our caring Treatment Consultants now.
Confidential.
We will never share your confidential information with a third party unless we have your explicit consent.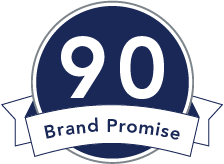 Our Brand Promise
If you successfully complete our 90-day inpatient treatment program, we guarantee you'll stay clean and sober, or you can return for a complimentary 30-days of treatment.More About Our Brand Promise >
Nobody wants to relapse, but AAC's Brand Promise gave me the reassurance I needed to trust my recovery to them. And I made the right decision!
Jennifer H., Greenhouse