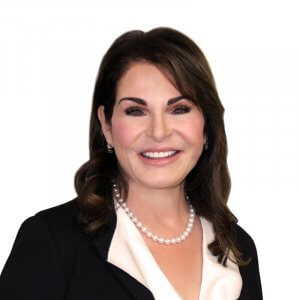 Barbara Kennedy
Chief Executive Officer, Laguna Treatment Hospital
About
Barbara has an unwavering and long-standing commitment to improving the health status of diverse communities and of those during some of the most vulnerable moments in their lives. This has made her a perfect fit to lead Laguna Treatment Hospital as Chief Executive Officer. She is an accomplished and experienced healthcare executive with more than 25 years of successful senior healthcare leadership experience and has consistently shown an aptitude to championing innovative approaches to clinical care, patient services, and business operations. Kennedy has led operations of over $900 Million in Revenue and more than 6000 employees.
Kennedy previously served as President and CEO of Kennedy Health Strategies Group, providing consulting services to health care systems. She also serves as an Advisory Board Member of Virtual Me, a telehealth start-up company. Barbara served as President and CEO of both North County Health Services in San Diego and Northern Arizona Healthcare. Further, she has a long history of healthcare advocacy at the state and federal level, focusing on mental healthcare, the underserved and the medically vulnerable.
Barbara is a fellow of the American College of Healthcare Executives. She earned her Bachelor of Science in Business Administration from the University of Arizona in Accounting and Finance and her Master of Science in Healthcare Administration from California College of Health Sciences in San Diego. Kennedy also holds a certification as a Lean Six-Sigma Green Belt.
Ms. Kennedy has been very active on national and local healthcare-focused boards including Arizona Hospital and Healthcare Association, University of Arizona Cancer Center, Northern Arizona University College of Health Sciences, Health Policy Institute of Arizona, University of Oregon Board of Regents Business Council, Oregon Health Sciences University Medical Education and Research Council, Washington State Hospital Association, American Heart Association, American Arthritis Foundation. She also served as an adjunct professor of health sciences at the University of Oregon in Eugene, Oregon and is the author of numerous healthcare articles and has engaged in speaking engagements across the country under her former name of Barbara Dember.