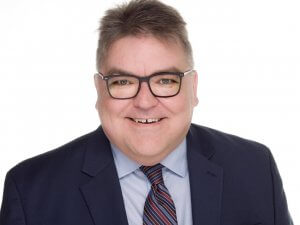 Dr. Michael Murphy
Medical Director, River Oaks Treatment Center
"The secret of the care of the patient is caring for the patient." - Francis Weld Peabody
About
With over 20 years of clinical experience in psychiatry, Dr. Michael Murphy is a valuable asset to the West Florida community and American Addiction Centers' (AAC) family. Prior to joining AAC in 2018, Dr. Murphy served as the National Medical Director at Hospital Corporation of America (HCA) Behavioral Health Services and, over the course of 12 years, held several leadership positions for a number of psychiatric hospitals and medical centers in Tennessee.
Dr. Murphy is a renowned expert in the diagnosis and treatment of major mental illness and substance abuse disorders with extensive experience leading initiatives in patient safety, violence prevention, integrated care and medical comorbidity. Additionally, Dr. Murphy authored Blueprints in Psychiatry, a textbook for medical students with the 6th edition scheduled to be published in 2018. Dr. Murphy also served on the faculty of Harvard Medical School's Consolidated Department of Psychiatry and as the medical director of the Appleton Long-term treatment program at McLean Hospital in Belmont, Massachusetts, for 8 years.
Dr. Murphy's strong interest in trauma, mood disorders and substance-use disorders is exemplified through his clinical care using a combination of sound psychiatric reasoning and a positive relational spirit. Today, Dr. Murphy oversees the clinical team at River Oaks and ensures each patient is provided compassionate, high-quality care that will help set them on the path to long-term recovery.
Credentials & Education:
M.D., Medicine, Healthcare Management, Harvard Medical School
M.P.H., Health Care Management, Harvard School of Public Health
B.S., University of Massachusetts, Amherst
Florida Medical Licensure
Tennessee Medical Licensure
Maintenance of Certification, Adult Psychiatry
Certification in Electroconvulsive Therapy
Board Certification in Adult Psychiatry (Initial 05/23/1999; Renewed 03/09/2009; Expires 12/31/2019)
Full Massachusetts Medical License (1996-2007)
Career Highlights:
National Medical Director, HCA Behavioral Health (2012-2018)
Chief Medical Director, Parthenon Pavilion, Nashville, TN (2009-2014)
Chair, Department of Psychiatry, Centennial Medical Center (2009-2014)
Medical Director, Vanderbilt Psychiatric Hospital (2008-2009)
Director, Adult Inpatient Psychiatry, Vanderbilt Medical Center (2006-2009)
Medical Director, Appleton Residential, Mclean Hospital (1998-2006)
Professional Associations:
American Psychiatric Association, General Member (1998-Present)
American Association of Geriatric Psychiatrists (2011-2015)
Massachusetts Psychiatric Society, General Member (1998-2006)
American Psychiatric Association, Member-in-training (1994-98)
Massachusetts Psychiatric Society, Member-in-training (1994-98)
American Medical Association, Resident Member (19994-98)
Massachusetts Medical Society, Resident Member (1994-98)
American Medical Student Association, Member (1989-94)
Areas of Expertise
Diagnosis and treatment of major mental illness and substance use disorders
Substance Abuse among adults and elder populations
Addiction Medicine
Healthcare Administration
Graduate Medical Education
Featured In
Recurring Episodes of Bell's Mania After Cerebrovascular Accident; Psychosomatics (March 2009)
Blueprints in Psychiatry: A Review Book for USMLE II and III (1st ed.) – 1997
Blueprints in Psychiatry: A Review Book for USMLE II and III (2nd ed.) – 2000
Blueprints in Psychiatry: A Review Book for USMLE II and III (3rd ed.) – 2004
Blueprints in Psychiatry: A Review Book for USMLE II and III (4th ed.) – 2006
Blueprints in Psychiatry: A Review Book for USMLE II and III (5th ed.) – 2009
Blueprints in Psychiatry: A Review Book for USMLE II and III (6th ed.) – 2018