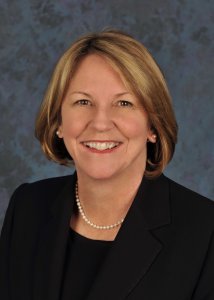 Georganna "Georgie" Koppermann
Vice President, Military Affairs
About
Georgie assumed the duties as Vice President of Military Affairs in August 2019. In this role she is responsible for outreach, advocacy and oversight of a broad portfolio of resources aimed to support service members and their families with loved ones struggling with behavioral health issues.
From an early age, Georgie watched family members and loved ones struggle with the after effects of war. These experiences have fueled her passion to assist our veterans in getting the help they need when they need it.
She understands the unique culture of the military and how those with multiple deployments, combat exposure, and related injuries are at greatest risk of developing substance use problems, but are also often reluctant to seek out and accept treatment.
It is with this first-hand knowledge that Georgie builds trust and has helped hundreds of our nations heroes and their families overcome barriers to treatment and get the help that they need.