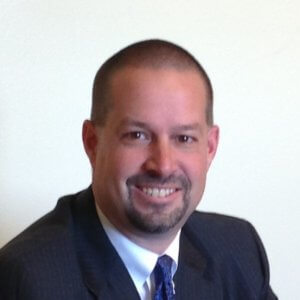 Jeffrey Hillis
Chief Executive Officer, AdCare Hospital
"AAC is an ideal partner to build upon the AdCare legacy of delivering quality, evidenced-based treatment and expanding treatment access to individuals and families we serve."
About
Jeffrey W. Hillis is the President and CEO of AdCare Hospital of Worcester, Inc., a level-4 substance use treatment hospital with outpatient offices in Worcester, West Springfield, Boston, Quincy, and North Dartmouth, Massachusetts, as well as in Warwick, Rhode Island. The AdCare Inc. system also encompasses AdCare Rhode Island, a residential treatment facility in North Kingstown, Rhode Island with outpatient offices in Greenville, Portsmouth, and South Kingstown.
A third-generation member of the Hillis family, Jeffrey W. Hillis is committed to continuing the Hillis family tradition of providing quality patient care. Hillis, who joined the hospital as Vice President of Administration in 2002, was named President in 2014, and President and CEO in 2018. He continues to oversee all AdCare Hospital operations, including The Joint Commission, Centers for Medicare and Medicaid Services (CMS), Massachusetts Department of Public Health, and Drug Enforcement Administration (DEA) survey processes.
Credentials and Education
Hillis holds juris doctor and masters of business administration degrees from Suffolk University in Boston, Massachusetts.
He is a magna cum laude graduate of Stonehill College in Easton, Massachusetts.
Career Highlights
Hillis meets regularly with legislative leaders, executive branch leaders, and representatives from managed care organizations to discuss issues surrounding substance use disorder treatment, managed care, finance, legal issues, and employment.
He's frequent presenter at conferences on issues related to substance use disorder treatment.
Professional Associations
Past Board Member of the National Association of Behavioral Health (NABH)
Current chair of its Addiction Treatment Committee
Past Chair and current Member of the Massachusetts Association of Behavioral Health Systems (MABHS), serving on the Finance Committee
Standing Committee on Public Affairs, and Substance Use Disorder Task Force
Active in the Massachusetts Hospital Association and serves on the Finance Committee
Member of the Beacon Provider Advisory Committee
Retired Board Member and past Treasurer of the Health Foundation of Central Massachusetts
Retired Board Member and past Treasurer of the American Red Cross of Central Massachusetts
Retired Board Member and Past President of the Worcester Economic Club
Areas of Expertise
The Joint Commission
Centers for Medicare and Medicaid Services (CMS)
Massachusetts Department of Public Health, and Drug Enforcement Administration (DEA) survey processes for AdCare Hospital
Legislation related to substance use treatment, managed care, and healthcare administration