I have Anthem health insurance. What kind of drug rehab center can I use?
Anthem has a large network of providers, located all around the country, so it should be easy to find recovery options that accept your insurance. You can go onto the Anthem website to search a directory of providers, or you can call the insurance company to find out more about using your benefits.
Table of Contents
---
Anthem, Inc., an organization within the Blue Cross and Blue Shield association, serves over 70 million people
. Over 38 million people are covered under Anthem health plans, which translates to about one in nine Americans.
While the original Anthem company was founded in the 1940s, the new company was founded in 2004 with a merger between WellPoint Health Networks, Inc. and Anthem, Inc. It originally assumed the WellPoint name, but this was changed to Anthem, Inc. in 2014.
Anthem is an independent licensee of the Blue Cross and Blue Shield Association (BCBSA).
Because of its affiliation with Blue Cross and Blue Shield, Anthem insurance shares the same widespread national reach as BCBSA. Anthem has processed over 670 million claims, and boasts over 210 billion in benefits paid.
They own
Anthem Blue Cross and Blue Shield, Anthem Blue Cross, Empire BlueCross BlueShield, Blue Cross and Blue Shield of Georgia, and Anthem Life Insurance. They are affiliated with 13 other companies. You can
view their 2014 annual report online
.
Your Coverage through Anthem
Because Anthem is licensed by the Blue Cross and Blue Shield Association, they categorize their plans in the same way. Plan levels include:
Bronze coverage: With a bronze plan, approximately 60 percent of medical expenses are covered. These plans offer the lowest monthly payments but high deductibles.
Silver coverage: With a silver plan, about 70 percent of medical expenses are covered. These plans feature monthly payments on the lower side, with lower deductibles.
Gold coverage: With a gold plan, approximately 80 percent of medical expenses are covered. These plans feature higher monthly payments with low deductibles.
Platinum coverage: With a platinum plan, around 90 percent of medical expenses are covered. These plans offer the highest monthly payments and the lowest deductibles.
If you are in California, Colorado, Connecticut, Georgia, Indiana, Kentucky, Maine, Missouri, New Hampshire, Nevada, New York, Ohio, Virginia, or Wisconsin, you will be covered by the Anthem family of health insurance plans licensed by Blue Cross and Blue Shield. You can check your coverage online for a breakdown of what is covered in your state and by your specific plan. The easiest way to do this is to log into Anthem's website or your specific state's insurance website.
Rehabs That Accept Anthem
Because Anthem is a part of Blue Cross and Blue Shield, it provides similar benefits to Blue Cross Blue Shield for addiction treatment, including:
Acute inpatient hospitalization
Intensive outpatient treatment
Outpatient treatment
Partial hospitalization
Residential treatment/detoxification
Access to Care Managers who can help assist with finding addiction and behavioral health resources.
Anthem, like Blue Cross Blue Shield, has a certain list of requirements for the treatments it allows under its plans.
---
The specific treatment covered is very dependent on individual situation, the state you are in, and the plan you have chosen.
---
In general, your coverage will depend on the severity of the addiction, how cost-effective treatment is, and whether or not the specific treatment type is appropriate. Even the length of stay at a center is dependent upon individual conditions. If it's determined that you need an extended stay in rehab, your treating professionals will need to inform Anthem that more time is deemed medically necessary.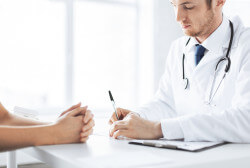 Anthem also
gives you access to Care Managers
who can help assist with finding addiction and behavioral health resources. Thanks to Anthem's large network of providers and the coverage it offers, you may find recovery services that accept Anthem health insurance. In order to find a provider for addiction treatment near you, you can
search the directory
of Anthem's providers online.
For more details on your specific coverage through Anthem, you can also call the Member Services number on the back of your ID card. Some helpful questions to ask regarding substance abuse services include:
What level of care is covered for addiction treatment?
What will be my copay or deductible?
What is my out-of-pocket maximum expense?
How do you determine what level of treatment is medically necessary?
Can you refer me to providers in my area?
Once you are approved for treatment, it's important to check in regularly throughout treatment process, to ensure the specific services you're given are covered. If they aren't covered, make sure you know the exact amount you are expected to pay out of pocket.
Most rehab centers work with Anthem and can guide you through how insurance factors in as part of the admissions process.
Explore:
Health Insurance Coverage for Addiction Treatment