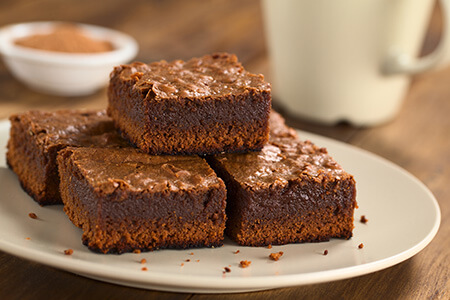 It is easy to understand how overeating on a regular basis could help to boost a person's size. The body needs only a certain amount of calories every day in order to handle its work, and when the person takes in too many calories, they are stored in the body, and they contribute to changes in size. Researchers now think that those changes in size could actually prompt people to continue to overeat.In one study of 124 people, published in the journal Appetite, researchers asked people to rank their cravings for specific types of food, and answer questions about the way in which they ate. Men who were considered overweight had a higher craving for foods laden with fat, when compared to men who were not overweight. This seems to suggest that something about the men's overall shape or size had an impact on the types of foods they wanted to eat.This study is small, so it is not wise to make overarching statements about what the research means. More work must be done before that connection becomes clear. But it seems at least possible that people who are on the top end of the spectrum of size might be prompted to eat more, and more foods high in fat, than people who are a little smaller. They have bigger cravings, so those urges might be harder to control.In a similar path of research, published in the journal Pediatrics, researchers examined the impact of starchy foods. These foods, researchers said, tend to cause hormonal changes within the body. When people eat starches, the body has to go through a great deal of chemical work in order to keep blood sugar levels in check.
---
In time, all that work can tax the body to such a degree that vital organs simply become worn and ineffective.
---
But people who eat many of these foods may find that they are simply hungry within an hour or two of a meal, due to the speed with which the body has to process that food.
Researchers in this study seem to suggest that this is a particular problem for obese people, and it could stand behind overeating. People like this eat starchy foods, and they feel hungry very quickly, so they eat again. The organ damage and the body's processing are to blame.