Table of Contents
---
Addiction is a complex disease of the risk and reward system in the brain, involving a person's genes, family history, and environment, among other factors.


There are many substances that a person struggling with addiction could abuse, with different symptoms of intoxication, different paraphernalia, and different long-term consequences. That being said, there are several symptoms of addiction that are the same over many substances.
General signs that a person is struggling with addiction include
:
Increasing difficulty at school or work
Avoiding others or spending more time alone to focus on intoxication
Physical health issues, including infections, increased exhaustion, or pain
Neglecting hygiene
Changes in behavior, including increased aggression, mood swings, and depression
Signs the person is covering up drug use, including hidden paraphernalia, bottles, etc.
Missing items, indicating the person is stealing
Financial problems from spending too much money on the drug
Appearing intoxicated more often
Chemical, alcohol, or other smells on the breath or clothing
Side effects like red eyes, changes in the teeth or skin, or changes in pupil size
Withdrawal symptoms if the person attempts to stop taking the substance
Overdose from the drug
While these are general signs that a person may struggle with addiction, each drug has specific signs of intoxication, side effects, overdose symptoms, related paraphernalia, and changes in behavior that may indicate abuse of the substance.
Specific Substances and Symptoms of Abuse Alcohol: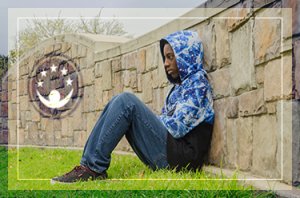 In the US, it is legal for adults ages 21 and older to consume
alcoholic beverages
. Alcohol is one of the most commonly abused substances in the country, and its use leads to about 88,000 deaths annually, according to the
Centers for Disease Control and Prevention (CDC)
.
Heavy drinking, binge drinking, and alcohol use disorder are all forms of problem drinking that can cause serious health problems.
Signs of intoxication: Signs of alcohol intoxication include the smell of alcohol on the breath, skin, or clothing; slowed reaction times and poor reflexes; slurred speech; vision problems; lowered inhibitions; memory and cognitive problems, including blacking out; heavy sweating; changes in heart rate, blood pressure, and breathing; dehydration; and alcohol poisoning, leading to coma or death.
Paraphernalia: Many adults keep drinking glasses designed for wine, beer, or liquor in their homes, bottles of alcohol for recreational consumption, bottle openers, and other items associated with alcohol consumption; however, these do not inherently indicate a problem with drinking too much. However, if there are dozens of new bottles always available, financial issues due to purchasing alcohol over other necessary items, and little food in the house, this could indicate alcohol use disorder. It is very rare for a person to attempt to get drunk using methods other than oral consumption.
Long-term abuse: Alcohol abuse causes cirrhosis, liver cancer, and other kinds of liver damage; excessive weight gain and changes in glucose levels, which could trigger diabetes; brain damage that could lead to dementia or Wernicke-Korsakoff syndrome (wet brain); kidney damage and failure; ulcers, chronic acid reflux, and esophageal or mouth cancer; cardiovascular damage and high blood pressure; damage to the eyes; and behavioral and emotional changes like depression.
Get Help to End Drug or Alcohol Abuse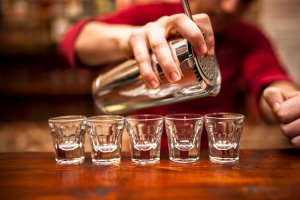 If a person displays the above signs of intoxication on a regular basis, the beginnings of long-term health problems, or has any paraphernalia around their home or workplace, they may be struggling with an addiction and need immediate help. Many of these drugs require medical supervision during the detox process, in order to avoid uncomfortable or dangerous withdrawal symptoms; however, with the help of medical professionals, withdrawal can be successful. Then, the person should enter a rehabilitation program geared toward their particular situation. Rehab gives clients access to group, individual, and complementary therapies, so they can learn healthier methods to cope with life's stresses that don't involve substance abuse.
---
It is very possible to overcome addiction and lead a healthy, sober life. It simply requires help, social support, and acknowledgement that the problem exists.
---