Desert Hope CEO Interviewed After FDA Approval of Over-the-Counter Narcan
April 8, 2023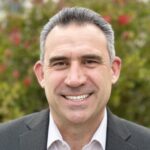 As we approach another record-setting year of overdose deaths, many substance use treatment providers and people in recovery are celebrating the news that the FDA has just announced that Narcan will be allowed to be sold over the counter.
Narcan, or naloxone, the opioid overdose reversing antidote, will soon be available on the shelves of grocery stores and gas stations and in the reach of everyone who needs it.
Desert Hope CEO George Gatski was recently interviewed by the Las Vegas NBC affiliate about this decision.
"I would like to see normal folk to at least have it in their house," said Gatski, who is in long-term recovery himself. "You never know when you need to take it because fentanyl is such a big thing now, they put it in everything."
Gatski's interview can be seen on KSNV.
Previous News Article
Recovery First MD Interviewed in The Hill on Gen Z Drinking Less Than Previous Generations
Next News Article
River Oaks Therapist Pens Op-Ed on Substance Use Disorder Among Transgender Individuals for LGBTQ Nation