American Addiction Centers CEO Dr. Tom Britton Shares Insights in BHB's 2023 Substance Use Disorder Executive Outlook
February 21, 2023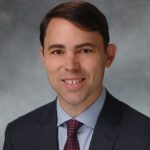 Behavioral Health Business reached out to top executives in the substance use disorder space to get their insights on two key questions — What will be the defining market forces of 2023? What will your organization do about them?
Dr. Tom Britton, CEO, American Addiction Centers, shares some highlights of his roadmap.
I predict that 2023 will rival, or potentially exceed, the tumult brought on by three years of COVID and a rapidly changing marketplace … Some highlights from my roadmap include putting a focus on our workforce, identifying an external strategic advisor to complement internal strategic planning and building upon what is now an excellent clinical product to make a world-leading clinical experience that delivers optimal outcomes. Read more in BHB's Substance Use Disorder Executive Outlook.
Previous News Article
Op-Ed: Marijuana addiction is real: what NJ should know by Maria T. Krause, interim nursing director at Sunrise House Treatment Center
Next News Article
American Addiction Centers CEO Dr. Tom Britton Talks about TikTok and Sobriety on the TODAY Show