November 1, 2017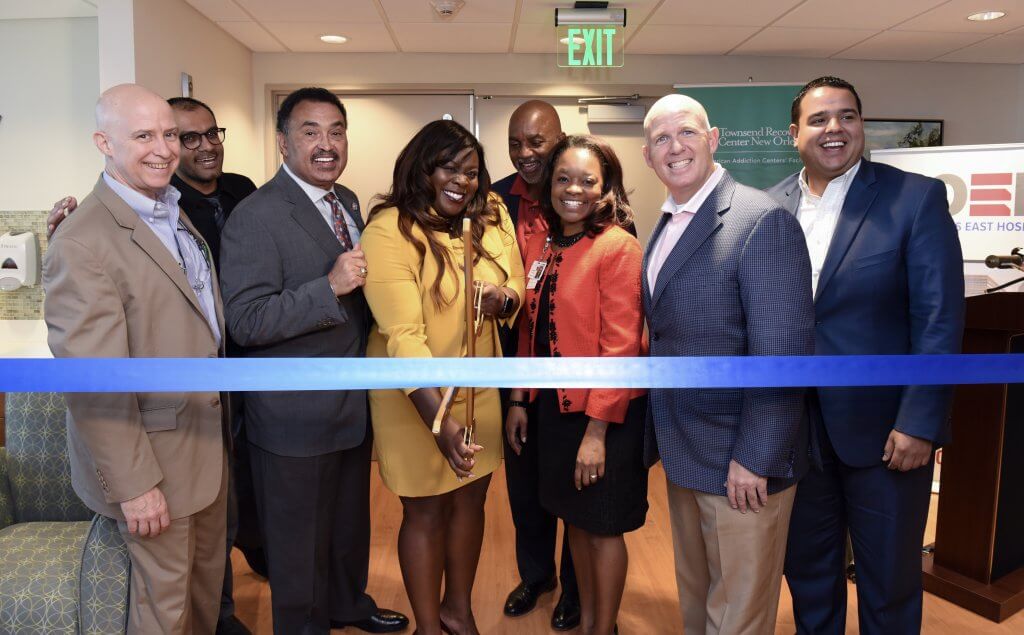 Townsend and New Orleans East Hospital held a ribbon-cutting ceremony Monday to celebrate the grand opening of Townsend Recovery Center New Orleans. The 36-bed treatment facility,  located on the fifth floor of the hospital, provides detox and residential treatment services for those struggling with drug and/or alcohol addiction.
"We are losing far too many people to the drug epidemic," said Natashia Cheatham, Townsend CEO. "As the new leader of Townsend, it is my personal and professional mission to provide accessible, premium services for addiction treatment. New Orleans East Hospital is the ideal location for our new facility because we share a common goal of delivering high-quality care to those who need it the most. This community was devastated by Hurricane Katrina and ever since there has been a dire need for medical care. By collaborating with the hospital on this initiative, we now have a greater opportunity to save more lives."
"As the New Orleans East Hospital continues to expand its services to the community, we are pleased to welcome Townsend Recovery Center as a provider of services that often go untapped, yet are critical to the quality of life of the members of our community," said Dr. Takeisha Davis, CEO and president of New Orleans East Hospital. "TRC's programming and services will complement those of the New Orleans East Hospital and build upon our mission to provide superior quality healthcare and educational empowerment to the community with courtesy, concern, kindness, and compassion."
Townsend, a leading provider of treatment services in south Louisiana, is known for its innovative treatment model – The Townsend Way. This personalized treatment approach includes addressing the genetic components of addiction and utilizing pharmacogenetics to give physicians vital information about which medications will be most useful for each patient.
Townsend is also part of American Addiction Centers' family of treatment centers, the nation's first publicly traded company solely dedicated to addiction – with 30 facilities across the country.
"We are proud to work with New Orleans East Hospital to fill a critical community need," noted Michael Cartwright, CEO, American Addiction Centers. "It is our mission to transform lives. We know that long-term recovery is possible and that there is hope for those affected by this disease. The additional beds will enable us to support Townsend Treatment Centers as well as other treatment providers in Louisiana."
For more information on Townsend, visit townsendla.com/hope