Drug & Alcohol Rehab for Medical Professionals Near You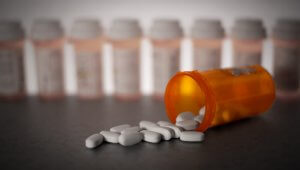 The process of treating substance abuse in medical professionals must take into account unique factors that affect this group There are a few important things to understand about their mindset and how to approach getting them help.
People in the healthcare industry are trained in multiple facets of the human body, giving them special insight into how things like addiction work. Even if they have a problem, many of these medical professionals won't be interested in getting treatment for a variety of reasons.
Understanding a Medical Professional's Mindset before Treatment
Fear
A doctor with a serious drug addiction may be concerned about the potential consequences of admitting there's a problem. They may be fearful of getting fired from their current position or even losing their license to practice medicine altogether.
Shame
A healthcare professional who has a problem with alcoholism or an addiction to painkillers may feel disgraced that they struggle with something they have spent their own time treating in others. This embarrassment may be enough to keep them from getting help for themselves.
Reputation
Similar to the concept of shame, doctors and nurses have a reputation to maintain as individuals who are dedicated to the health of both their patients and themselves. The stigma of addiction could dampen their image to co-workers and other professionals in the medical field. It could also cost them their practice.
Denial
Regardless of the reasoning, many medical professionals who struggle with substance abuse may not be willing to admit they have a problem at all.¹ Especially if they are able to remain high-functioning with their addiction, they may simply feel there's no issue.
The Difference with Substance Abuse Treatment for Medical Professionals
Doctors and nurses are in a unique position when it comes to seeking treatment for drug addiction or alcoholism. They have easy access to prescriptions and are constantly facing new forms of trauma which have serious emotional effects. Paired with their strange working hours, these things can continually lead to feelings of stress and exhaustion.
Long term solutions are imperative to the success of healthcare personnel struggling with addiction. The initial treatment process will typically include steps like:
Identifying how serious their substance abuse has been.
Going through detox.
Assessing their ability to return to work.
Throughout every stage, there will be a continuous possibility of mental health concerns ranging from anxiety and stress to physical pain and depression. This will require repetitive care as well as monitoring by trained professionals.
Addiction Assistance for Healthcare Professionals
The most important aspect of getting help for drug addiction or alcoholism for doctors and nurses is to ensure the individuals providing assistance are trained professionals. Specialized treatment centers are available all over the country to provide this focused help.
Sources:
Bettinardi-Angres, Kathy, MS, RN, APN, CADC, and Angres, Daniel H. MD. Understanding the Disease of Addiction.