According to the 2014 National Survey on Drug Use and Health (NSDUH), nearly 22 million Americans battled drug or alcohol addiction within the year. There are more than 14,500 specialized facilities in the United States that are designed to treat drug addiction, the National Institute on Drug Abuse (NIDA) reports.
Drug addiction is a brain disease that affects each person differently and requires care that is specifically tailored to each individual. There are many different forms, types, and methods of drug rehab centers to choose from. Facilities may be public or private, and various centers offer a wide range of options and amenities. Public drug rehab centers are open to everyone, regardless of financial situation, and may have long waiting lists. Private facilities typically offer the highest level of care with the biggest variety of choices in care. Overall, the top drug rehab centers will provide comprehensive care in a specialized facility staffed by highly trained medical, mental health, and substance abuse providers.
Evidence-Based Treatment and Qualified Staff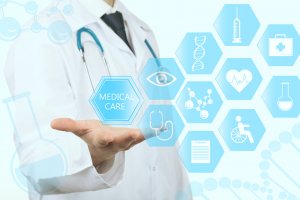 The best drug rehab facilities provide complete treatment plans that address all of the physical, emotional, behavioral, and social aspects of addiction. A thorough assessment is generally performed prior to admission in order to help treatment providers determine the correct level of care, and design and implement a specialized treatment plan.
NIDA
reports that drug addiction treatment may include medications and behavioral therapies; most often, treatment plans are comprised of both. Evidence-based treatment models use methods and approaches that have been thoroughly researched and have scientific evidence to back them up. Good rehab facilities will use evidence-based methods and continue to stay current in the field as new developments in care are identified and deemed beneficial. Research into the disease of addiction is ongoing, and new approaches are continually being discovered. A rehab facility that keeps on top of new theories and insights into addiction is the ideal choice.
Of course, the staff and clinicians at a rehab facility are immensely important. The best facilities will staff highly trained professionals who are licensed or certified and have extensive experience treating addiction.
Each state will have their own set of licensing, certifications, and credentials for treating addiction. Treatment providers are generally required to be licensed by their state authority in order to provide care, while certification is often a voluntary process.
Top-of-the-line rehab facilities will have a variety of different types of professionals on staff who are highly trained and experienced in treating the different aspects of addiction. For example, medical doctors will monitor vital signs and dispense medications, while counselors and therapists address mental health needs.
---
---
Treatment Options and Amenities to Look For
Top drug rehab facilities offer a wide variety of treatment options, ranging from traditional to alternative, as well as many different amenities and levels of care. These may include:
Residential treatment:

Generally considered the highest level of care, in residential treatment, a person will remain on site during treatment, receiving around-the-clock medical and mental health support and care.

Outpatient services:

Individuals may come and go as needed, and services can be scheduled around existing obligations.

Intensive outpatient care:

Services are similar to those provided in residential treatment during the day, with the main difference being that the individual will return home each night.

Detox services and medical detox:

These are short-term services that can be performed on either an inpatient or outpatient basis in an effort to help drugs safely process out of the body. Medical detox often uses medications to ease withdrawal symptoms and cravings.

Pharmaceutical tools:

Medications can be very helpful during detox and addiction treatment, both for managing drug dependence and for treating any potential mental health or medical side effects of addiction and withdrawal.

Behavioral therapies:

Therapies focus on modifying negative thoughts and improving self-esteem and coping mechanisms. Cognitive Behavioral Therapy (CBT) and Motivational Interviewing (MI) are two such therapies. A variety of therapy options can be beneficial as no two people experience addiction in quite the same way.

Individual, group, and family counseling:

These counseling sessions help individuals to become more insightful and aware of their thoughts and behaviors. Group and family sessions aid in improving group dynamics, communication skills, and restoration of a healthy family unit.

Integrated treatment for co-occurring disorders:

The Substance Abuse and Mental Health Services Administration (SAMHSA) reports on the high incidence of addiction occurring at the same time as a mental health disorder; as many as 7.9 million Americans suffered from both in 2014. Care that is provided in an integrated and simultaneous fashion is optimal when treating co-occurring disorders.

Nutritional services:

Addiction can take a toll on a person's physical health, and proper nutrition and balanced meals during rehab are important.

Educational programs:

The more thoroughly a person understands the disease of addiction and how treatment and recovery works, the better off they will be. Families and loved ones should become educated on the subject as well.

Relapse prevention tools:

NIDA warns that relapse is a common component of drug addiction, with relapse rates between 40 and 60 percent. Learning how to recognize triggers and minimize relapse is vital to sustained recovery.

Fitness programs:

Exercise can release healthy endorphins and help the body and brain to heal. Improved physical fitness can also enhance self-esteem.

Anger and stress management programs:

Learning how to better cope with difficult emotions, stress, and anger can minimize instances of relapse and promote long-term recovery.

Support groups and 12-Step programs:

These peer groups are often formed during treatment and continue into recovery to provide ongoing support and encouragement for sustaining abstinence while offering a healthy social outlet.

Alumni programs:

Rehab centers with care that extends beyond the confines of a completed treatment program are exceptional in that individuals continue to feel connected and committed to recovery. Alumni programs help to maintain this with meetings, services, and ongoing support.

Transitional services:

Sober living homes and other transitional living arrangements can be helpful in easing back into society and everyday life after completing a residential treatment program and before returning back home. Many rehab facilities offer transitional services or referrals to local options.

Mindfulness meditation and yoga:

Considered an alternative treatment method that is ideally used in conjunction with traditional methods, yoga and mindfulness meditation can increase connection between the mind and body. Awareness of the physical self can help a person to better understand and regulate their emotions, cope with stress, and maintain a healthy mind-body balance.

Spa treatments and massage therapy:

These amenities can ease tension and stress and therefore reduce physical discomfort.

Chiropractic care:

Manipulation of the body by trained professionals can minimize physical pain and tension, and promote relaxation.

Acupuncture:

The placement of needles into specific points in the body is thought to enhance the flow of energy and help to process toxins out of the body. It is an adjunct therapy method used in combination with other therapies.

Art therapy:

Creative outlets can help to occupy the mind and provide an outlet for emotions and healthy expression.

Equine therapy:

Caring for horses can be helpful to improve self-esteem and self-reliance as well as help clients gain personal insight.
Many good rehab facilities will cater to specialized population groups and demographics, providing treatment options that are gender- or age-specific, designed for the LGBT community, or sensitive to religious preferences and ideals. It is important to find a treatment center that suits the specific needs and circumstances of the person and family seeking care.
---
---
Finding a High-Quality Treatment Facility
There are several ways to go about finding a drug rehab center. Oftentimes, insurance companies will require individuals to receive a referral for specialized facilities, and they may have specific approved providers and treatment modalities that they provide coverage for. Some insurance policies dictate that a person first try outpatient treatment before residential programs are covered. Insurance policies and representatives are able to offer more insight into how to use insurance to pay for drug rehab and whether or not a referral is required.
The Affordable Care Act (ACA) dictates that plans sold on the federal Marketplace provide coverage for substance abuse and mental health treatment services. These behavioral health services must be covered at the same rate as healthcare services for other medical ailments like surgeries and other medical concerns. Different plans and states may have variable rules as to what services are covered. Most substance abuse treatment centers will have trained professionals on staff who are versed in how to get the most out of insurance benefits. In many cases, a primary care provider is able to refer individuals to drug rehab centers, and these doctors are often familiar with local facilities and their treatment options.
People can also find addiction treatment and mental health services locally through the Behavioral Health Services Locator tool offered by SAMHSA. With this tool, individuals can search by address, city, state, or zip code, and also by type of service requested (e.g., addiction treatment, mental health provider, co-occurring disorder treatment programs, etc.).
Families and loved ones should do their due diligence, and be sure to research treatment centers and read reviews. Peer support and 12-Step programs in the area may be able to offer firsthand experiences and reviews of local programs as well.
Tips on Choosing the Right Rehab Center
When looking for a rehab center, it is vital to find one that is the right fit. When talking to the staff prior to admission, the conversation should be a two-way street. Just as they are trying to get information as to what type of services may be needed, the person seeking treatment should also be feeling out whether or not the facility will be right for them.
Some questions to ask to ensure that the rehab facility is a good fit are:
Where is the facility located? Geographical location can be important. While it may be necessary to travel to obtain great care, it may also be helpful to attend a rehab facility close to home where transportation to and from treatment is easy, family members can visit, and aftercare services are easily accessible.

What types of services are offered? Be aware of any special needs (e.g., co-occurring disorders, religious preferences, gender or age stipulations, etc.) and ensure that the facility can accommodate them. If co-occurring disorders are present, it is important to know if integrated and simultaneous treatment is provided by experienced providers.

What levels of care are available? Residential treatment centers typically provide the highest level of care; however, outpatient services can be nearly as comprehensive in some instances, and they may be necessary when existing obligations dictate it. Individuals may also move between levels of care as treatment progresses, and a rehab facility should accommodate this.

What types of treatments are used? A combination of behavioral therapies and pharmacological methods is generally considered the gold standard of care.

Are medical detox services offered? Drug dependence often dictates that detox be the first step in treatment. Many rehab centers are able to seamlessly transition clients from detox into treatment.

Are the staff licensed and certified, and what level of experience do they have? Learn the laws of the state, and ensure the facility is properly credentialed. Find out if the rehab facility meets the highest standards in terms of licensure and experience levels for staff members.

How does payment work? Work out a budget, talk to insurance companies, and discuss payment and financial information prior to admission. Many rehab facilities offer payment plans and help with financing when needed.

Are traditional and alternative therapies offered, and if so, what kinds? A blend of traditional and alternative therapies can promote healing and overall wellness.

What kind of amenities and services are offered, and do they cost extra? Find out what the rehab facility has to offer and what (if any) extra services may incur additional fees. Many facilities offer childcare and transportation as well as spa treatments, massage therapy, and more.

What is the room and board situation? Discuss what is important (e.g., nutrition planning, room situation, etc.) and if rooms are private or shared.

What does the daily schedule look like? Understanding what a normal day looks like and what the typical schedule is can help a person to decide if the fit will be ideal. There should be set sleeping, waking, and eating times, as well as scheduled group and individual therapy sessions, support group meetings, educational programs, and fitness programs. Free time should be at a minimum, at least initially.

What is the policy on family time and visitors? Family support is important and should be encouraged. Rehab facilities often have family days or specific times built into the schedules to accommodate this.

What types of follow-up or transitional care are provided? Treatment should extend beyond the time spent in rehab, as recovery can be enhanced when aftercare services continue. Individuals may not be quite ready to fully reenter society directly after finishing rehab. As a result, it can be beneficial to ongoing recovery when professional-level support and resources are still available.

How long are the treatment programs? NIDA recommends that addiction treatment last at least 90 days and sometimes longer. Staying in treatment for long enough to allow the brain to heal and for healthy habits to form is vital to a long recovery.

Are support groups and 12-Step programs part of the treatment plan? Often, clients being attending these groups during rehab, setting up a routine that can be continued into ongoing recovery post treatment. The groups may meet on site, or transportation may be provided.

What are the goals of the program, and how does it set a person up for success? Find out specifically what the treatment methodology is and how they are helping clients to prepare for a sustainable sober lifestyle.