This Place

is About
Changing Lives
Our Mission
Our mission is to provide quality, compassionate, and innovative care to adults struggling with addiction and co-occurring mental health disorders. Through comprehensive and customized treatment plans, our research-based, empathetic care we instill hope that long-term recovery is possible. Our purpose and passion is to empower you, your family, and community by helping you achieve recovery and optimal wellness of the mind, body, and spirit.
---
American Addiction Centers' Key Features
---
We Specialize in Dual Diagnosis (Co-Occurring Disorders)
Dual diagnosis, or co-occurring disorders care is the simultaneous treatment of substance use disorder and co-occurring mental health issues. Up to 50 percent of those with mental health disorders also have
a substance abuse problem
. To combat an endless cycle of unhealthy living caused by addiction and a mental health issue (e.g. anxiety, depression, PTSD, etc.), a co-occurring disorders approach is built into the very core of our treatment programs. If you also have a medical condition (e.g. hypertension, diabetes) that is complicated by your addiction, we offer concurrent treatment for all three conditions.
---
We Are Research-Based
Our treatment program and curriculum are research-based, and we provide the best care possible by rooting our program in scientifically-proven therapy modalities. Our licensed counselors utilize motivational interviewing techniques to "meet our clients where they are," along with many other
research-based treatment practices.
. Another key component to our program is the integration of philosophies from The 5 Essential Elements book by Michael Cartwright. These elements are based on his 20 years of addiction experience and 15 federally-funded studies on dual diagnosis and addiction. We regularly consult with a wide range of clinical addiction experts to stay in the forefront of addiction treatment and latest advancements in recovery and best practices.
---
12-Step Philosophy
Besides providing you and your loved ones with customized addiction therapy from our research-based program of best treatment practices, we incorporate the 12-Step philosophies into our program. The support and fellowship gained by attending 12-Step meetings can be beneficial not only during treatment but in aftercare. Introduced in the 1930s by Alcoholics Anonymous, the 12 steps were designed to help individuals achieve physical, emotional, and spiritual recovery.
---
Many American Addiction Centers Programs have earned Three-Year CARF Accreditation, the highest level of accreditation. Thus, according to CARF, there is substantial evidence that these programs and services are designed and operated to benefit the clients. Unlike centers that have earned One-Year CARF Accreditation and were unable to demonstrate conformance to several standards, we implemented processes to ensure our programs and services are client-centered, of highest quality and value and quality improvement focused.
---
Our Caring, Expert Staff
Our staff of compassionate, qualified professionals is committed to your success and well-being in treatment. This attitude includes everyone from
advocates
, medical doctors, resident nurses, Board-certified psychiatrists, registered dietitians, licensed counselors, therapists, and social workers, to licensed personal trainers and professional chefs.
"It's not enough to say, 'I want a better life.' Merely dreaming about living in grandeur will never get you there. You have to see it specifically, visualizing yourself there now."
Michael Cartwright
Chairman & Co-Founder, American Addiction Centers
Michael Cartwright
Chairman & Co-Founder, American Addiction Centers
@Believe2952
Known as an addiction industry author, national speaker, and overall trailblazer, Michael Cartwright has been a behavioral healthcare entrepreneur for over 20 years. Having started four companies, Michael's treatment services have spanned 12 states across the nation and served both the public and private sectors. From government grants, Medicaid and Medicare to commercial insurance and private pay, Michael has provided services to many population segments.
Committed to quality, effective care, Michael has directly supervised 15 federally-funded research studies regarding best treatment practices. Identified as an expert on program development, integrated care, and research-based approaches, Michael was appointed to the U.S. Senate Help Sub-Committee on Substance Abuse and Mental Health Services, a bi-partisan Technical Advisory Workgroup and NASADAD/NASMHPD Joint Task Force. Michael was also a founding board member of Dual Recovery Anonymous and currently serves as a member of the National Steering Council on Co-occurring Disorders.
The culmination of his research and experience are the foundation of his book
Believable Hope: 5 Essential Elements to Beat Any Addiction.
In Believable Hope, Michael shares his personal struggles, recovery process, and 5-pronged approach, the 5 Essential Elements, that have caused dramatic, healthy transformations for thousands of people.
Currently, the Chairman of the Board for American Addiction Centers, a national behavioral healthcare company with treatment centers located in Southern California, Nevada, Texas, Mississippi, New Jersey, and Florida, Michael offers treatment and recovery options for drug, alcohol, and mental health disorders. The 5 Essential Elements play a key role in American Addiction Centers' clinical programs and are integral to the AAC culture.
In addition to co-founding American Addiction Centers, Michael launched the national
Lifestyle Intervention Conference
. This annual conference focuses on all lifestyle addictions, including food, obesity, sex, pornography, gambling, smoking, and gaming. Currently in its sixth year, this is the only conference in the country where treatment professionals for all behavioral health specialties come together in one place.
Michael currently lives in Franklin, TN, with his wife and two children.
Management Team Bios: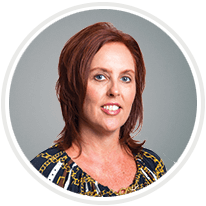 Candance Candy Henderson-Grice, Chief Operating Officer
Candy joined American Addiction Centers with over 24 years of healthcare experience. Prior to her position with AAC, she worked nine years for CRC Health Corporation, the largest behavioral healthcare provider in the country. Candy held various positions of increasing responsibility, rising from Executive Director, Director Operations, Vice President Operations to Division President. For 11 years she worked for Comprehensive Addiction Programs, a full-service addiction treatment provider of residential and opiate treatment. The company was acquired by CRC in 2003. Candy is an experienced leader in growth-oriented organizations, merger/acquisitions, startups, turnarounds, talent recruitment, program development, financial planning, market analysis, and community relations. She holds a Bachelor of Science degree from the University of Alabama and Masters in Psychology & Counseling from Troy State University.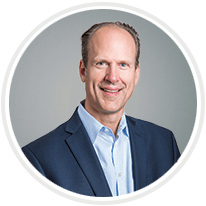 Kirk Manz, Chief Financial Officer
Kirk has 23 years of professional experience as founder and chief executive of five communications companies, managing partner of a boutique investment banking firm, institutional account manager in the securities industry, senior healthcare executive, and independent business consultant. He is the co-founder and former CEO of Igaea, an international voiceover IP Company, and founder of Private Capital Group, a boutique investment banking firm. Kirk is a graduate of Vanderbilt University.
Andrew W. McWilliams, Chief Accounting Officer
Mr. McWilliams joined the company as Chief Accounting Officer in August 2014. From October 1998 through August 2014, Mr. McWilliams worked as an auditor with Ernst & Young LLP, a national public accounting firm. During his tenure with Ernst & Young, Mr. McWilliams served multiple healthcare clients and also gained experience across a variety of corporate transactions, including public offerings of securities and mergers and acquisitions.
Kathryn Phillips, General Counsel and Secretary
Ms. Phillips joined the Company in 2013 as General Counsel and Secretary. From 2009 to 2013, Ms. Phillips served as Managing Partner of Sevier Phillips & Associates, a legal, compliance and political consulting practice focused primarily on healthcare clients. From 2004 to 2008, Ms. Phillips was General Counsel and Secretary of National Renal Alliance, LLC, a national renal disease management and dialysis provider, where Ms. Phillips served as the chief legal and government affairs officer. From 1999 to 2004, Ms. Phillips practiced with the law firm of Stites & Harbison PLLC. In 1999, Ms. Phillips served as General Counsel for Alexander for President, the presidential campaign of Senator Lamar Alexander. From 1995 to 1998, Ms. Phillips practiced with the law firm of Bass, Berry & Sims PLC.
Mike Stetar, Chief Technology Officer
Mike spent more than 27 years with UPS prior to joining American Addiction Centers. Mike worked in various technology roles during his many years at UPS. He brings with him vast knowledge and experience in multi-facility IT system architecture and design. He now resides in Nashville, TN with his wife and children.
Mike Blackburn, Sr. VP Business Development
Mike is a certified Employee Assistance Professional, Licensed Alcohol and Drug Counselor, Labor Assistance Professional, Substance Abuse Professional and is Certified in Acute Traumatic Stress Management. He retired from the Providence, RI, Fire Department with the rank of Battalion Chief and is a proud member of the Rhode Island Fire/Police Union.
Adam Mittelberg, Chief Marketing Officer
Prior to joining American Addiction Centers, Adam was the Director of Worldwide Sales at Griffin Technology. Adam brings over 15 years of executive sales and marketing experience to the organization, spending much of his career within highly successful interactive marketing and technology-based companies. He holds a BA in Marketing and resides outside of Nashville, TN with his family.
Paul Reed, VP of Operations
A South Florida native, Paul Reed, LCSW currently serves as the Vice President of Operations for American Addiction Centers. Mr. Reed earned a Bachelor's degree in Psychology from the University of Florida and has a Master's degree in Social Work from Florida International University. Prior to joining American Addiction Centers, Mr. Reed was the Regional Director of Florida Programs at CRC Healthcare Inc. With over 20 years of experience in the behavioral health industry, Mr. Reed has managed programs with a 200+ bed capacity, attained and sustained both JCAHO and CARF accreditations and specialty licenses, and spearheaded several expansion projects driven by capacity limitations and consistent waiting lists.
Cindy Dill, VP of Human Resources
Cindy Dill joined the company in 2014 as Vice President, Human, Resources. Cindy has been in human resources, specifically in healthcare for twenty years. Cindy worked 12 years for Psychiatric Solutions, Inc. (PSI) as Vice President, Human Resources. PSI owned 93 hospitals in 32 states, as the largest for-profit operator of owned or leased freestanding psychiatric inpatient facilities. Cindy is an experienced leader with mergers and acquisitions, startups, finance, operating in fast-paced organizations, human resources and management of large teams. Prior to PSI, Cindy worked for Response Oncology, Inc., a public corporation operating 44 cancer treatment centers and managing 10 physician practices in 24 states.
---
Our Brand Promise
If you successfully complete our 90-day program, we guarantee you'll stay clean and sober, or you can return for a complimentary 30 days of treatment.
View Details
Start The Admissions Process Now
Free.
Your 1-on-1 consultation and Insurance Verification are 100% Free
Easy.
All you have to do is pick up the phone and call or chat now
Confidential.
We will never share your information with a third party without your explicit consent