Behavioral Healthcare Options is In-Network with AAC
Behavioral Healthcare Options (BHO) Insurance Coverage for Rehab
On this page, you will learn about Behavioral Healthcare Options insurance coverage for substance abuse treatment and how to confirm what benefits are available under your specific plan.
Yes. Behavioral Healthcare Options covers drug and alcohol rehab.
American Addiction Centers (AAC) aims to provide you with the most current and updated information on addiction insurance coverage.
* These fields are required

Does Behavioral Healthcare Options Cover Drug & Alcohol Rehab?
If you're dealing with a substance use disorder, Behavioral Healthcare Options (BHO) may be able to help you get the treatment you need. This company provides behavioral healthcare services to members struggling with drug and alcohol addiction and mental health disorders.1 Members may be able to access a number of services, including inpatient and outpatient treatment, crisis stabilization, employee assistance, and more.
Behavioral Healthcare Options Services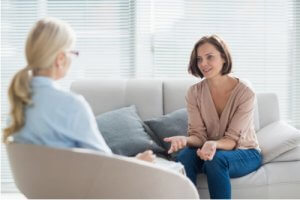 Behavioral Healthcare Options provides numerous services for its clients. These may include:
Mental health and substance use disorder treatment. BHO helps members get the right care through mental health support services and drug and alcohol addiction treatment. Services include inpatient and outpatient care.1,3 BHO may cover all levels of care including detox, inpatient, residential rehab, partial hospitalization, intensive outpatient, and standard outpatient. Most assessments and therapy are covered.
Preferred Provider Organization (PPO) Networks.7 BHO screens and ensures credentialing and compliance for network providers throughout the country that specialize in mental health and substance abuse specialties.
Employee assistance program (EAP). This program offers assessments, short-term counseling, referrals, and follow-up services. Everyone in a member's household is eligible for this service. People use an EAP for problems such as grief and loss, substance use concerns, mental health issues, parenting issues, marital conflicts, and more. Anything you share with the counselor is completely confidential, and if you need more assistance, your counselor can help you find a cost-effective program or service that meets your needs.4
Online resources. BHO provides links to online work-life resources, including:5

Mental Health Matters, a directory with treatment options, research, statistics, legal issues, publications, and support for mental health issues.
MEDLINE Plus, a government-run site that provides reliable and up-to-date information on health issues, including addiction and mental health.
Mayo Clinic, a comprehensive directory of illnesses, including symptoms, treatment, and prevention.

Follow-up care. Up to 40% of people hospitalized for a mental health condition have to go back within a year.6
Types of Addictions Typically Covered by BHO
BHO will typically cover most major addictions. To know for sure if you can receive treatment for the substance to which you are addicted, it's best to check with BHO.
Some of the most commonly covered substances include:
Many rehab programs will be able to treat these addictions, so you should look for a facility that is covered by your BHO plan to get the treatment you need.
How Do I Use It?
The first step is to verify your benefits and find out what your plan will cover. Keep in mind that people can have different plans and coverage varies depending on the plan.
You have a few options for verifying your benefits. You can call one of our admissions navigators at We can help you find a good program for yourself or a loved one based on your particular situation.
What Is Behavioral Healthcare Options?
Behavioral Healthcare Options (BHO) was founded in 1991 and is a subsidiary of UnitedHealthcare. It arranges mental health, addiction treatment, work-life, and employee assistance services for its clients. Currently, BHO assists clients such as union trusts, third-party administrators, insurance carriers, and self-insured employers.2
BHO promotes personalized care in a setting that's the least disruptive for the member's work and personal lives while still providing appropriate treatment. The company works with providers and insurers to make sure care is necessary, fitting, and appropriately priced.2
Rehabs That May Accept Behavioral Healthcare Options Insurance
American Addiction Centers (AAC) owns and operates facilities at various locations nationwide to provide you or your loved one addiction and mental health care.
About The Contributor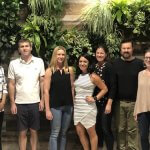 The editorial staff of American Addiction Centers is made up of credentialed clinical reviewers with hands-on experience in or expert knowledge of ad … Read More
---