Optum Health is In-Network with AAC
Optum Health Insurance Coverage for Drug and Alcohol Rehab
Yes. Optum Health covers drug and alcohol rehab.
American Addiction Centers (AAC) aims to provide you with the most current and updated information on addiction insurance coverage.
* These fields are required

Does Optum Insurance Cover Drug and Alcohol Rehab?
Yes, if you have an Optum health insurance plan, there is a strong possibility that your drug or alcohol addiction treatment will be partially (if not fully) covered. However, many factors contribute to the extent of your rehab service coverage. For example, your particular healthcare plan, your location, and the rehab center you choose will all be taken into careful consideration when determining the breadth of your addiction treatment coverage.
Getting the help you need to treat your addiction can feel overwhelming. You can rest assured that if you have Optum health insurance, you don't have to worry about the cost of your substance abuse treatment services.
It is crucial to verify your Optum health insurance coverage for alcohol and drug rehab before entering a substance abuse treatment facility. There are several ways you to check your insurance coverage with Optum, and verifying your benefits can be easy. First, Optum has online member portals for access to information about your insurance coverage and plans. Optum also has representatives available to answer any questions you have about coverage and options.
If there is a specific treatment center you are interested in attending, it is a good idea to contact the facility directly. The treatment facility can verify whether your Optum insurance is accepted and help you ascertain what services will be covered.
Finding the Right Treatment Options with Optum
Treatment for addiction and substance abuse isn't a one-size-fits-all endeavor. Many different services fall under the umbrella of substance abuse treatment. Your treatment plan will be tailored to your specific addiction challenge, mental health, finances, and insurance needs. With Optum insurance, you have some freedom to decide how and where you'll get treatment that meets your needs and individual preferences. This is a personal choice that will play a major role in a successful recovery.
Depending on your insurance plan and the treatment center you choose, you may need a referral from your primary care physician. If you are unsure, check with both the treatment center and Optum. Speak to an Optum representative and let them know which treatment center you are interested in. They can help you determine whether you need a referral from your primary doctor and what paperwork may be required prior to your admission.
Optum Health Insurance for Inpatient Treatment
Optum insurance plans generally cover inpatient treatment, a level of care that involves staying full-time in an addiction treatment facility. In inpatient treatment, clients generally receive 24/7 medical and behavioral care as they go about their daily activities of eating, sleeping, and socializing. Individual and group behavioral therapy can help address unique challenges that accompany substance abuse and mental health issues. Remember, it is important to make sure that your plan covers inpatient services and that your treatment provider is accepted by your insurance.
Detox—the process by which substances are eliminated from the body—is the first step toward inpatient treatment and recovery for many people. It generally takes place under the direction of addiction professionals. Many detoxification programs incorporate the use of medications to aid in the reduction of withdrawal symptoms. Both inpatient detox and inpatient treatment may be covered by your Optum insurance plan.
Optum Health Insurance for Outpatient Treatment
Outpatient treatment is considered the least restrictive form of substance abuse treatment. It usually occurs after detox and inpatient treatment have been completed. In outpatient treatment, you can expect to receive individual, family, and group therapy options. Outpatient treatment services for substance abuse may be covered by Optum. Like inpatient treatment, your outpatient treatment plan will be customized to your personal needs.
Does Optum Cover Medication-Assisted Treatment?
Detoxification services and medication-assisted treatment (MAT) may be covered under your Optum insurance plan. Some rehab facilities use MAT to help reduce withdrawal symptoms and increase clients' level of comfort.4 MAT uses specific medications that have been approved by the Food and Drug Administration for treating substance abuse disorders such as alcohol and opioid use disorder.4 The controlled environment of MAT is one of the benefits of detoxing in an inpatient program.
Does Optum Insurance Cover Sober Living?
If detox is considered the starting point for many in their recovery journey, sober living can be thought of as the last step before you resume your life in your normal environment. Sober living facilities are homes for people in the early stages of recovery from drugs and alcohol. While it's not a requirement for treatment, it is often a good option for many people.
Sober living homes are somewhat less restrictive than inpatient treatment. Still, residents are expected to adhere to certain practices. Staff members—some of whom may be in recovery themselves—ensure that house rules and schedules are followed. Drug and alcohol tests are also common practice in sober living homes. There is a strong possibility that Optum may cover the cost of sober living services.
Optum Insurance at American Addiction Centers
Support is available for those who want to find a rehab program that accepts Optum. American Addiction Centers accepts Optum, and they can help you verify your coverage before you enter treatment. Optum may also cover Massachusetts and Rhode Island residents for substance abuse treatment services at Adcare.
From detoxification and inpatient to outpatient services and sober living, you can rest assured that American Addiction Centers will work with Optum to provide the services you need to live a successful life in recovery from drugs and alcohol. There is hope. If you are struggling with drug and alcohol addiction, American Addiction Centers will work with you and your insurance provider to ensure you receive the best treatment possible.
Find Optum Rehabs Near You
Optum Coverage Levels
Like most insurance plans, your Optum coverage is often largely determined by where you live. In Arizona, for example, Optum may cover primary care, community center classes, urgent care services, advanced care, specialty care, and surgeries (Optum, 2020).2 Other services that your benefits may cover range from hospitalizations, pharmacy costs, and palliative care. Your coverage depends on the state you live in, your specific plan, and whether it is a PPO or HMO plan.
The world of PPOs and HMOs can be a bit confusing. Both types of plans generally cover services like medical, dental, and vision care. Each has its own benefits, so it is important to know which one you have through Optum. American Addiction Centers can help you verify coverage and determine what treatment centers are covered under your Optum insurance.
With an Optum HMO, your out-of-pocket costs are generally lower. In fact, you will likely have little to no co-pay. You will need a referral for a specialist, and you must use an in-network provider for your services to be covered. An Optum representative can help you find an in-network provider and treatment center near you.
With a PPO, you can typically expect higher out-of-pocket costs and co-pays. However, you aren't likely to require a referral for a specialist. You can go to any provider you prefer, whether in-network or out of network.
Medicare and Medicaid Options
Optum also offers a Medicare Advantage Plan for people 65 and older. Optum has made it easy to learn more about the Medicare options available to you, so you can make an informed decision based on which healthcare services may be covered.3
Another option may be Medicaid, a government-funded insurance program for people who are experiencing financial hardship. There is a strong possibility that substance abuse treatment services are covered under Medicaid. However, the specifics of your coverage depend on the state in which you live. You can learn more about Medicaid coverage and substance abuse treatment here.
Insurance Coverage Survey
Rehabs That May Accept Optum Health Insurance
American Addiction Centers (AAC) owns and operates facilities at various locations nationwide to provide you or your loved one addiction and mental health care.
About The Contributor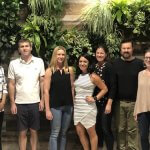 The editorial staff of American Addiction Centers is made up of credentialed clinical reviewers with hands-on experience in or expert knowledge of ad … Read More
---