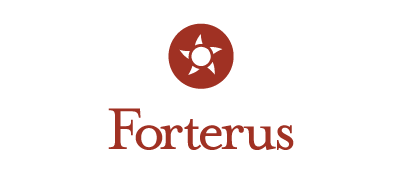 ---
Forterus operates several residential homes in Southern California and provides all levels of care (Detox, RT, PHP and IOP). Fourteen homes located in Murrieta, California, offer a program for men and women. One home in San Diego, California, features a program for men only. Both locations provide nurturing atmospheres, caring staff members, and individualized treatment plans.
---
---
Forterus
Features & Benefits Checklist
---
Murrieta
San Diego

 

Treats Men
Yes
Yes

 

Treats Women
Yes
No

 

Residential Detox
Yes
Yes

 

Residential Treatment (RT)
Yes
Yes

 

Partial Hospitalization Program (PHP)
Yes
Yes

 

Intensive Outpatient Program (IOP)
Yes
Yes

 

CARF Accredited
Yes
Yes
---
The longer clients are engaged in treatment, the better their chances for sustained sobriety. At Forterus, we foster engagement by creating a strong sense of community integration. Clients attend a local gym away from facility grounds, as well as community-based 12-Step meetings. Twice weekly, clients can also go out into the community and shop for personal goods, this is a staff-supervised way to experience real-life triggers and celebrate personal accountability.
Our Murrieta location offers a Christian-based track called Building On the Rock. Faith is the foundation of healing, growth, and transformation. Clients who choose to participate in this track receive traditional treatment services – such as medical detox and individual, group, and family counseling – but in a breakout program that follows the 12-Steps from a Christ-centered perspective.
Physical therapy and massage services are available through Murrieta's successful partnership with an outside physical therapy clinic. During our initial assessments upon admission, we screen clients who express interest in the pain management track and create individualized plans that include non-pharmaceutical pain management services.
Grief and Loss Support Group
This is a group led by a licensed therapist which is limited to 8-10 clients. It's an opportunity for clients who feel the same kind of loss to share their experiences, feel heard, and come to understand one another's feelings. This provides a warm and caring environment that often is safer than more typical recovery groups attended while in treatment.
When someone is experiencing grief, they often feel isolated. These groups allow the client to realize they are not alone. They will learn helpful, practical information to assist in coping with the loss of loved ones or even the loss of previous lifestyles, jobs, etc. Clients transition through the stages of grieving and work towards a more optimistic state of Believable Hope.
This group offers additional support to those with diverse sexual orientation and gender identification issues. This also includes clients whose family or partner relationships include someone who might be lesbian, gay, bisexual or transgender. This group offers support to deal with prejudice, coming out to one's family, social expectations, and the pressures associated with these stressors.
Health and Wellness Groups
These groups tend to be about making healthy lifestyle choices and changes. Once clients have chosen to live their life in recovery, they often have many other choices to make regarding their lifestyles. While in treatment, our Health and Wellness Group offers support for the many other challenges that clients face after treatment when they return to their lives outside the program.
Nutrition – These can include changes in diet and better Nutrition. Groups focus on basic food groups, caloric intake, cooking, healthy snacking, daily food logs, etc.
Exercise – Increasing or even beginning exercise is often a challenge for our clients. This group educates clients on the importance of exercise and how it helps both the body and the brain recover from addiction.
Your Next Steps
Verify Your Benefits
Assessment

They had open arms to me. I'm so grateful for everyone who's helped me through this process. I found myself.

Shay , Forterus

You put in the work, you get all the good things back. You get your family back.

Gregory , Forterus

It's actually enabled me to think clearer, make better decisions, and take care of my children a lot better – Daddy's coming home.

Phillip , Forterus
---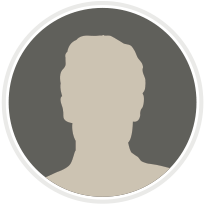 Julie Brunetto, LMFT, LAADC, CADC-II
Director of Program Services, San Diego
Julie is both a Licensed Marriage & Family Therapist and a Certified Addictions Counselor. She is responsible for all services provided at the San Diego location. Julie holds a BS from San Diego State University in Business Management and an MS from University of Phoenix in Marriage & Family Therapy.
---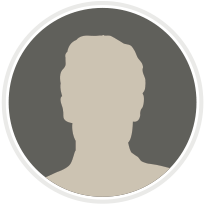 Jenny Gulczynski, MS
Director of Program Services, Murrieta
Jenny has worked with Forterus since 2011 and currently is in charge of all program services delivered at the Murrieta facility. She holds her undergraduate degree from the University of Colorado and an MS in Clinical Health Psychology from the California School of Professional Psychology.