Fort Worth Addiction Treatment Center
Fort Worth, Texas is home to around 5 million people, and approximately 13% of residents admitted to using an illicit drug in the past year. In addition, around 8% of the population meets the criteria for a substance use disorder.1
Tarrant County, home to Fort Worth, has 45 licensed treatment facilities.2 If you or your loved one needs treatment or a substance use disorder, this page can offer you information about your options for Fort Worth drug treatment centers, including the Greenhouse treatment program.
Where is Treatment Located in Fort Worth, TX?
If you are seeking treatment at a Fort Worth rehab program, there are numerous options as Fort Worth is a major metropolitan area located in North Texas, close to the city of Dallas. Treatment centers are located throughout the Fort Worth area. Greenhouse Treatment Center, operated by American Addiction Centers, is in nearby in Grand Prairie, Texas, which is only a short drive from Fort Worth. There are more than 500 treatment facilities in Texas, most of which are in the Dallas-Fort Worth metropolitan area, Austin, San Antonio, or Houston.2
Greenhouse Treatment Center in Texas
Greenhouse Treatment Center is a drug rehab facility offering a medical detox program, residential rehab, outpatient care, and sober living residences in Dallas, TX. A former Neiman Marcus spa, this luxury-grade rehab center offers detox, outpatient programs, and a comprehensive inpatient drug rehab program to fit your personal needs. Greenhouse Treatment Center is accredited by the Commission on Accreditation of Rehabilitation Facilities (CARF), the Texas Department of State Health Services, and a member of the National Association for Behavioral Healthcare.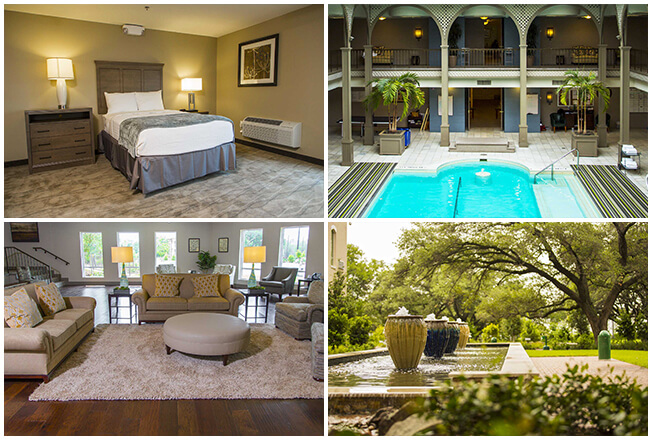 Learn More About Greenhouse Treatment Center
During the COVID-19 (aka coronavirus) pandemic AAC is available to answer questions about addiction and treatment options. Our Dallas treatment facility, Greenhouse Treatment Center, is open and accepting patients and has medical experts and a caring staff who will stand by you on your journey to recovery.
What is the Cost of Rehab in Fort Worth, TX?
In Texas, most treatment programs accept private or state-funded insurance. Around 71% of programs accept private health insurance. Around 50% of treatment programs accept Medicaid and around 35% accept Medicare.2 The Greenhouse Treatment Center accepts numerous private insurance plans, including Kaiser Permanente and United Healthcare. If you do not have insurance, programs can often work with you to set up a private payment arrangement, including a payment plan or alternative financing for treatment. In addition, Texas has many state-funded rehab options.2
Does Insurance Cover Drug Rehab in Fort Worth ,TX?
Yes, the majority of Fort Worth, Texas rehab centers accept private or state-funded insurance. Greenhouse Treatment Center accepts private insurance plans through large companies such as Aetna, Cigna, United Healthcare, and more. We also work with TRICARE and the Veterans Affairs Community Care program to provide unparalleled care for those who have served in the armed forces, as well as their family members.
Are you or a loved one struggling with addiction and are concerned about the cost of treatment? Use our cost of addiction calculator to find out how much money addiction will cost you over your life time compared to the cost of going to rehab.
Can I Go to Rehab Without Insurance?
If you don't have private health insurance or if paying out of pocket isn't possible, you can still attend free rehab or low-cost treatment in Dallas. 49.6% of Texas facilities offer what is called a "sliding scale" fee for those who pay privately or do not have health insurance.5 You can also consider state-funded rehabs in the city of Dallas that offer treatment at little to no cost. Fill in the form below to see if your insurance provider may be able to cover all or some of the cost of treatment.
Do Rehab Centers in Fort Worth Treat Alcohol and Drug Addiction?
Fort Worth rehab programs treat all forms of alcohol and drug addiction. Statistics show that alcohol is the most widely abused substance in Texas.3 Around 6% of people ages 12 and older in Texas meet the criteria for an alcohol use disorder.1 Marijuana is a commonly abused illicit drug and was cited as the primary drug for 23% of people admitted to treatment.3 Fort Worth rehab programs also provide treatment for addiction to the following substances:
Prescription opioids.
Hallucinogens.
Cocaine.
Amphetamines.
Methamphetamine.
PCP.
Benzodiazepines.
Stimulants, including prescription drugs.
Most programs do not specialize in treating one type of substance use disorder but treat all types of substance use disorders in one treatment program.
Common Fort Worth Rehab & Addiction Statistics
Around 5% of Fort Worth metro area residents misuse prescription drugs, which is higher than the average rate in Texas or the US.1
In Texas in 2015, more than 37,000 people were admitted to a treatment program for a substance use disorder.4
Marijuana and alcohol are the most-cited substances abused among residents of Tarrant County.5
In Tarrant County, over 175,000 people had emergency room visits for substance use in 2017.5
Other commonly abused substances in Tarrant County were amphetamines, methamphetamine, heroin, opiates, and cocaine.5
Find Treatment in Fort Worth, Texas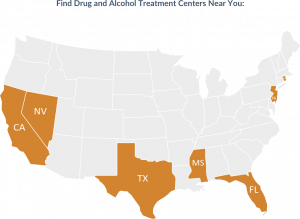 Frequently Asked Questions Regarding Fort Worth Rehabs

Sources: