Addiction Treatment in Rhode Island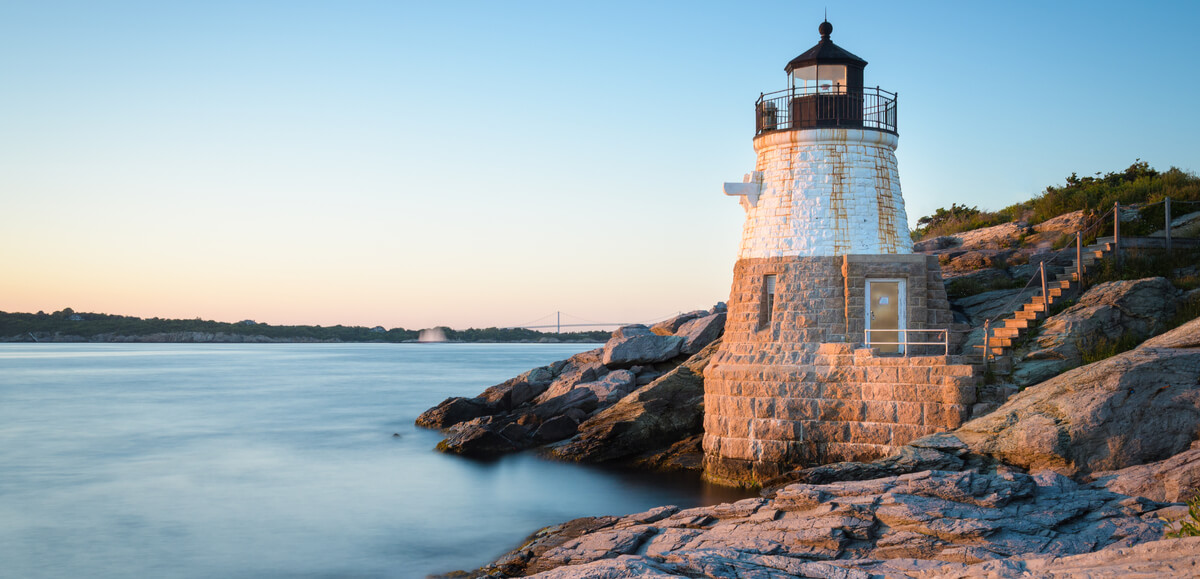 Rhode Island is the smallest U.S. state but offers high-quality care for substance abuse and dual diagnosis (co-occurring disorders). Find out more about the state's treatment offerings below.
Where Are There Rehabs in Rhode Island?
There are 48 Rhode Island drug rehab programs. Many are located around Providence, Cranston, and Pawtucket.1
In 2017, the state had 41 outpatient programs, 11 residential programs, and 4 hospital inpatient programs.1
American Addiction Centers (AAC) has 5 locations in Rhode Island. We operate facilities in:
North Kingstown.
Greenville.
Portsmouth.
South Kingstown.
Warwick.
We offer several levels of care in Rhode Island, including medical detox, acute crisis stabilization, residential programs, intensive outpatient, and standard outpatient. For more information on our programs in Rhode Island, call or provide your number below and we'll call you back when it's most convenient for you.
Do Programs There Treat My Addiction?
The most common addictions in Rhode Island were alcohol, heroin, opiates, marijuana, and cocaine.
In 2015, 11,152 people received alcohol or drug rehab in Rhode Island. The 5 most common addictions people were in treatment for were:2
Alcohol.
Heroin.
Other opiates.
Marijuana.
Cocaine.
Rehab facilities in Rhode Island can also treat addictions to methamphetamine, prescription painkillers, sedatives, and many others.
More than 60% of programs in Rhode Island treat people who have co-occurring disorders, which is when someone suffers from both a mental health and substance use disorder at the same time. Eighteen facilities offered opioid treatment programs, which include the use of medication-assisted treatment.1
During the COVID-19 (aka coronavirus) pandemic, AAC is open and accepting patients. AAC in Rhode Island can treat a variety of addictions as well as people with co-occurring disorders. Our facilities offer medication-assisted treatment for opioid and alcohol addictions and can prescribe psychiatric medications. We can also treat patients with medical complications such as diabetes, hypertension, and seizures.
Will Centers Take My Insurance?
Most rehab facilities in Rhode Island accept private insurance (90%). As far as other forms of insurance, 87% accept Medicaid, 42% accept Medicare, and 46% accept federal military insurance. Almost 94% offer self-payment and 33% offer a sliding scale rate.1
Insurance plans differ in how they cover addiction treatment. Some only cover detox or outpatient services, while others only cover certain lengths of time in treatment, such as 30 days.
AAC accepts private insurance and can work with you on other forms of payment.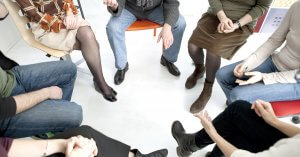 We offer a peaceful setting in the woods of New England, where residents can enjoy nature and exercise outdoors. We also have on-site gyms, a basketball court, cornhole, frisbee, and a drumming group. Three meals are served per day, and special diets can be accommodated. Our residential units feature a lounge with a TV, board games, and art supplies, as well as a kitchenette with snacks and beverages such as lemonade and coffee.
Our Rhode Island programs tailor treatment to the individual patient. We use a number of therapies to help people work through their addictions, including cognitive behavioral therapy (CBT), eye movement desensitization and reprocessing (EMDR), and motivational interviewing (MI). Group therapy sessions include psychoeducation, wellness, the 12 steps, grief and loss, coping skills and triggers, mindfulness, and relapse prevention.
In addition to medical detox, we also have an AcuDetox option that uses acupuncture to relieve withdrawal symptoms during detox.
People who complete 90 days of treatment with us are eligible for our 90-day brand promise, which entitles you to a complimentary 30 days of treatment if you relapse.
Learn more about the brand promise
.
What to Expect
Rhode Island is known for its beaches and colonial towns. Summers tend to be humid and winters quite cold, with highs remaining below 50 degrees from December through March.
Preparing for Treatment
Whether you're traveling to Rhode Island for rehab or coming from in-state, consider packing the following for treatment (depending on the time of year):
Socks.
Underwear.
Shoes (casual, athletic).
Sweatshirt or hoodie.
Coat.
Sweater.
Pajamas.
Belt.
T-shirts.
Shorts.
Beanie or knit hat.
Gloves.
Flip-flops or sandals.
You may also want to bring:
Some cash.
A medication list.
Your driver's license or alternate ID.
Something to journal in.
Your insurance information.
An alarm clock.
Toiletries.
Laundry soap.
Photos of family and friends.
Names, phone numbers, and addresses of family and friends.
Confirm with your program that the following items are OK to bring: electronic devices, nail clippers, razors, and cigarettes. Our Rhode Island programs allow the use of electronic devices during free time and provide free Wi-Fi to patients and guests.
Some other issues you may want to handle before you leave home include:
Bill payments.
Time off from work or school.
Telling friends and family you are going to treatment (if you're comfortable doing so).
Taking care of child care or pet care.
If you'd like to get drug or alcohol treatment in Rhode Island, contact one of our admissions navigators at .
Other Ways to Get Help
Sources
[1]. Substance Abuse and Mental Health Services Administration. 2017 State Profile—United States and Other Jurisdictions: National Survey of Substance Abuse Treatment Services (N-SSATS).
[2]. Substance Abuse and Mental Health Services Administration. (2017). Treatment Episode Data Set (TEDS): 2005-2015.