Rhode Island Drug & Alcohol Rehab Treatment Centers Near You
Rhode Island rehabs and drug detox centers provide the perfect environment for those seeking to begin their journey to recovery. If you or a loved one is ready to find an alcohol or drug rehab program in Rhode Island state, let American Addiction Centers help you choose the best rehab for your personalized needs and situation. 
Where is Treatment Located in Rhode Island?
There are 56 drug and alcohol treatment centers in RI.1 Most rehab facilities in Rhode Island are centered around the state's major cities, including Providence, Pawtucket, and Cranston. There are also a few treatment centers further south in Newport and South Kingstown.2  However, you can find various treatment centers for drug and alcohol abuse throughout the entire state of Rhode Island – not just in its most populous areas. For example, AAC's AdCare Treatment Center sits in North Kingstown, a less populous area, but still only a mere half-hour away Warwick and 20 minutes from Newport.
Although choosing the right rehabilitation center can be tough, American Addiction Centers offers a variety of treatment options at our AdCare Treatment Center in Rhode Island that are sure to fit your every need.
AdCare Rhode Island Treatment Hospital in Rhode Island
AdCare Rhode Island Treatment Hospital is a licensed and accredited facility offering a full continuum of addiction care options in Rhode Island. AdCare Rhode Island is fully equipped to treat those with co-occurring disorders, veterans, people in the LGBTQ community, first responders, and more.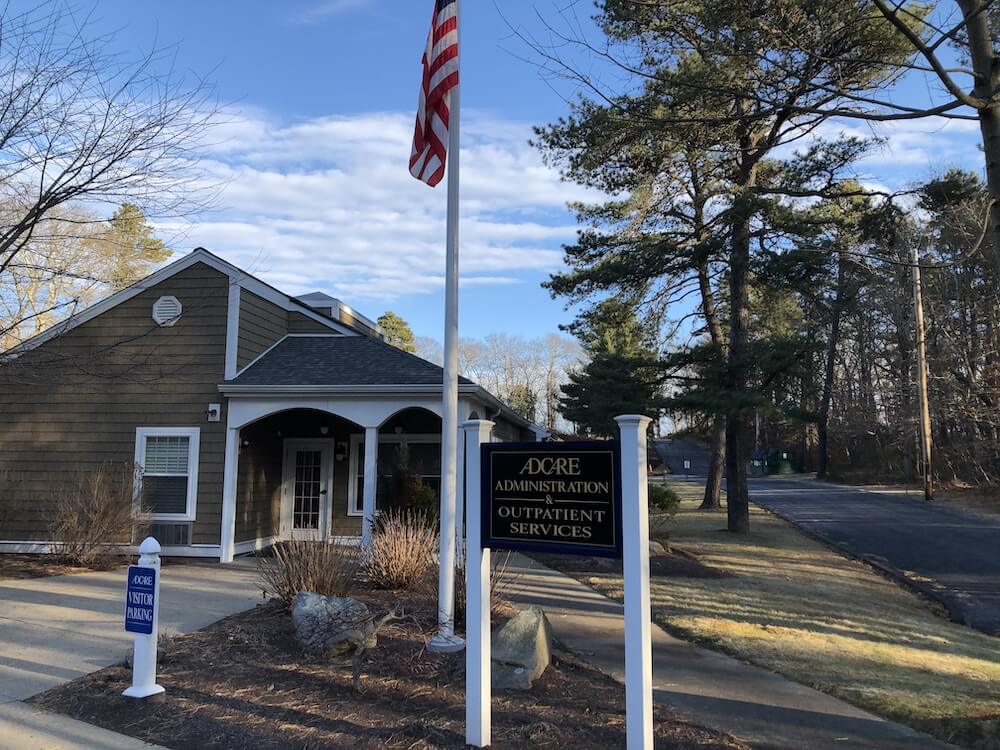 Learn More About AdCare Rhode Island
What is the Cost of Rehab in Rhode Island?
The cost of rehab in Rhode Island varies by treatment center, client, and service (or group of services). Most RI rehabs accept some form of private or state-funded insurance, and almost all accept private payments. Overall, 87.5% of Rhode Island drug rehab programs accept private health insurance, while 73.2% accept state-financed health insurance.1 You'll also find that 91.1% accept private payments and 41.9% accept federal military insurance.1
AdCare accepts many private insurance plans through large companies such as Blue Cross Blue Shield, as well as TRICARE and other Veteran's affair-funded insurance plans. If you don't have insurance, 41.1% of facilities charge operate on a sliding fee scale to assist those with lower incomes. 1 Additionally, 21.4% of facilities offer treatment at a low cost or no charge for those who don't have money to pay.1
Are you or a loved one struggling with addiction and are concerned about the cost of treatment? Use our cost of addiction calculator to find out how much money addiction will cost you over your life time compared to the cost of going to rehab.
Can I Go to Drug Rehab in Rhode Island Without Insurance?
For those who do not have private insurance and cannot afford to pay for treatment out of pocket, there are also free rehabs and free drug detox centers in Rhode Island and many other states. Additionally, state programs like Medicaid and Medicare may be able to cover all or at least part of the cost of treatment for those who qualify. The cost of treatment should not deter you from seeking the help you need so call us at
Do Rehab Centers in Rhode Island Treat Alcohol and Drug Addiction?
Yes, Rhode Island alcohol and drug addiction treatment centers treat all forms of addiction, including drug and alcohol addiction. People in Rhode Island suffer from a wide range of addictions. Alcohol, opioids, meth, heroin, and marijuana were among the most common drugs of abuse for people entering RI rehabilitation centers in 2015.3
Some treatment centers in RI may focus on treating one type of addiction, addiction to a certain substance, or cater their services toward a certain population. Most often, however, addiction treatment centers in Rhode Island treat a wide range of populations and addictions to various types of drugs. If you choose AdCare as your alcohol or drug rehab in Rhode Island, you can receive treatment for all of the most abused substances in the state of Rhode Island, along with specialized treatment tracks and therapies.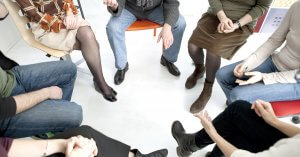 Our Rhode Island programs tailor treatment to the individual patient. We use several treatments to help people work through their addictions, including cognitive behavioral therapy (CBT), eye movement desensitization and reprocessing (EMDR), and motivational interviewing (MI). Group therapy sessions include psychoeducation, wellness, the 12 steps, grief and loss, coping skills and triggers, mindfulness, and relapse prevention.
In addition to medical detox, AdCare also offers an AcuDetox option that uses acupuncture to relieve withdrawal symptoms during detox.
Many rehabs also offer dual diagnosis treatment for mental health disorders like depression and anxiety as well.
People who complete 90 days of treatment with us are eligible for our 90-day brand promise, which entitles you to a complimentary 30 days of treatment if you relapse.
Learn more about the brand promise.
If you'd like to get drug or alcohol treatment in Rhode Island, contact one of our admissions navigators at
Common Rhode Island Rehab & Addiction Statistics:
Between 2014-2015, 8,000 adolescents between 12-17 used marijuana. This is 3% higher than the national average.4
2% of adolescents between the ages of 12-17 used alcohol in 2014-2015, which was higher than the national average of 10.6%.4
In 2015, 3,982 people were admitted to Rhode Island rehab for heroin abuse, making it the most common primary substance of abuse among people admitted to treatment statewide.3
Methamphetamine/amphetamine treatment admission rates more than doubled in Rhode Island between 2005 and 2015.3
Admission rates for alcohol abuse were higher than the rate for any illicit drug in 2005, accounting for 4,431 admissions.3
5% of people admitted to a Rhode Island substance abuse treatment program had a problem with both alcohol and drugs.4
In 2015, 6,213 people received methadone as part of their opioid treatment program, which was up from 3,105 people in 2011.4
Find Drug & Alcohol Treatment Centers Near You in Rhode Island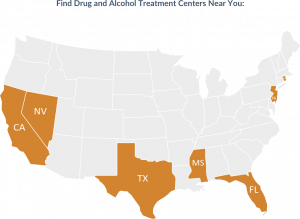 FAQ About Drug & Alcohol Rehab Treatment in Rhode Island
Sources