Addiction Treatment in Nevada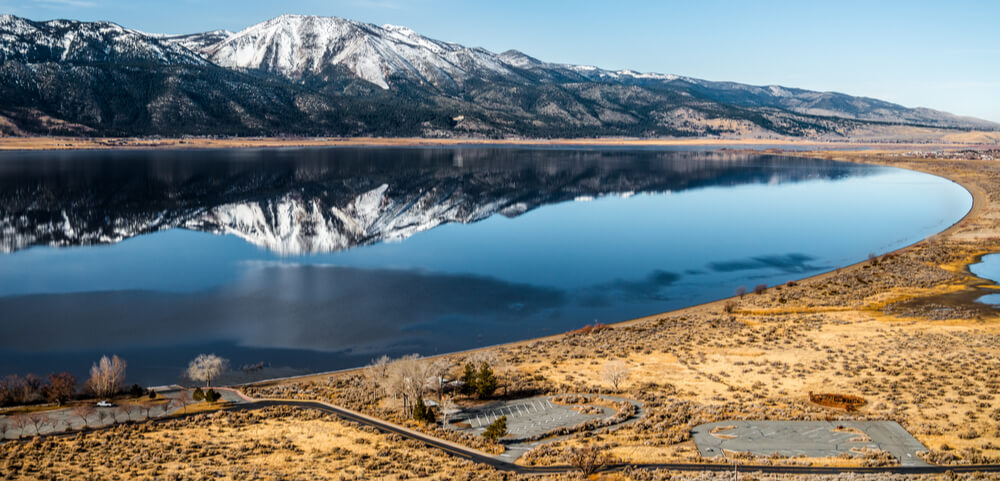 Nevada has almost 80 rehab programs, mainly in the major cities of Las Vegas, Reno, and Carson City. Learn more about these programs below.
Do Rehabs in Nevada Treat My Addiction?
The top 5 addictions people get help for in Nevada are:1
However, Nevada rehab centers are able to treat numerous other addictions including cocaine, sedatives, hallucinogens, and inhalants.
In 2015, 6,630 people age 12 and older were admitted for substance abuse treatment in the state. Almost half (3,220) received outpatient treatment, 676 received short-term residential treatment (fewer than 30 days), 595 received intensive outpatient treatment, and 139 received long-term residential (more than 30 days).1
More than 60% of substance abuse programs in the state treat people who are struggling with both mental health and substance abuse disorders (also known as co-occurring disorders). About 40% treat people who have experienced trauma, 36% treat people who identify as LGBT, and 29% treat pregnant or postpartum women.2
American Addiction Centers (AAC) treats a variety of addictions, provides integrated treatment for people with co-occurring disorders, and is able to accommodate the needs of and gear treatment toward certain demographic groups. Our Nevada programs can provide substance abuse treatment for women who have high-risk pregnancies, people with debilitating medical conditions, first responders, and those who identify as LGBT. In addition, we use eye movement desensitization and reprocessing (EMDR) to help people understand and cope with trauma.
To learn more about our Nevada treatment center and programs, give us a call. We're available to talk to you right now at . If you are unable to talk right now leave your number in the box below and we'll call you.
Where Are Addiction Treatment Centers Located in Nevada?
Nevada has 77 treatment facilities. The vast majority of these are clustered around Las Vegas, Reno, and Carson City.2
In 2017, the state had:2
68 outpatient facilities.
23 residential facilities.
8 hospital inpatient programs.2
During the COVID-19 (aka coronavirus) pandemic AAC is available to answer questions about addiction and treatment options. Our Nevada facility, Desert Hope Treatment Center, is open and accepting patients and has medical experts and a caring staff who will stand by you on your journey to recovery.
AAC has medical detox, residential treatment, partial hospitalization, intensive outpatient, outpatient, and recovery residence programs in Nevada. Our facility is about 10 minutes from McCarran International Airport in Las Vegas.
Get directions to our center
.
Do the Programs There Take My Insurance?
Roughly three-quarters of rehab programs in Nevada take private insurance.
Roughly three-quarters of rehab programs in Nevada take private insurance. More than 80% accept cash or self-payment, 77% accept Medicaid, and about 50% offer sliding scale fees.2
It's difficult to make generalizations about the scope of addiction treatment that may be covered by insurance. It depends on the insurance company, the type of plan, and other variables.
AAC's Nevada facility accepts private insurance and offers a number of different payment options. 
Why Choose Us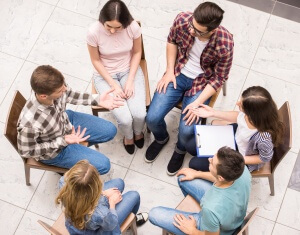 Our Nevada program is a luxury center with hotel-style rooms, an indoor gym, and access to nearby hiking trails. We also have an on-site culinary team that includes a pastry chef. About 30% of our staff in Nevada are in recovery themselves.
American Addiction Centers in Las Vegas, Nevada offers the full spectrum of treatment, from inpatient treatment to outpatient to recovery residences. As a patient, you participate in evidence-based therapies with master's-level therapists who are fully licensed in both addiction and mental health in Nevada.
Therapies used in our program include cognitive behavioral therapy, motivational interviewing, the Matrix Model (for stimulant addiction), dialectical behavior therapy, family therapy, and psychoeducation. In addition, we offer recreational and expressive therapies such as art therapy and equine therapy.
For people who are addicted to opioids and alcohol, we also use medication-assisted treatment (MAT), which combines medications with therapy to help people manage withdrawal and maintain sobriety.
Those who attend our Nevada programs are eligible for our 90-day brand promise. If you complete 90 days of treatment with us, you can come back for 30 days of complimentary treatment if you relapse.
Find out more about our brand promise
.
What to Expect
Most people think of casinos and live entertainment when they think of Nevada. But the state is home to many outdoor recreational opportunities in locations such as Lake Tahoe, Red Rock Canyon, Mt. Charleston, and Lake Mead.
The state's climate is mostly desert and very dry. Temperatures can climb into the 90s in much of the state during the summer and drop into the 50s at night. Winters in the northern part of the state tend to be longer and colder than the southern part of the state.
As you prepare for rehab in Nevada, you might want to think about packing the following (depending on the time of year). Most facilities will have on-site laundry, so bring enough clothes for a week.
Socks
Underwear
Shoes (casual, athletic)
Hiking boots (if you have the chance to hike during your stay)
Sweatshirt
Sweater
Coat
A dressy outfit if the program allows offsite trips
Pajamas
Belt
T-shirts
Shorts
Flip-flops or sandals
Other important items to pack include:
Some cash.
Medication list.
Driver's license or some form of ID.
Journal or notebook.
Insurance info.
Alarm clock.
Toiletry items.
Laundry detergent.
Photos of loved ones.
Names, phone numbers, and addresses of family and friends.
Your program may allow electronic devices, nail clippers, cigarettes, and chewing tobacco. Confirm that these are OK to bring beforehand. Our Nevada programs permit the use of electronic devices, and we offer free Wi-Fi to patients and guests.
Before you leave for rehab, you may also want to:
Set up childcare or pet care.
Make sure time off from work or school is approved.
Organize bill payments.
Let everyone know you are leaving for rehab (if you're comfortable doing so).
Ready to get alcohol or drug rehab in Nevada? Call us at and speak to an admissions navigator, who can verify your benefits and help get you into a program today.
Other Ways to Get Help
Sources
[1]. Substance Abuse and Mental Health Services Administration. (2017). Treatment Episode Data Set (TEDS): 2005-2015.
[2]. Substance Abuse and Mental Health Services Administration. 2017 State Profile—United States and Other Jurisdictions: National Survey of Substance Abuse Treatment Services (N-SSATS).