Addiction Treatment in Florida
People travel from all over the country for addiction treatment centers in Florida. Learn more about the programs in the state and what to expect in terms of treatment offerings, insurance, and what to pack.
Do the Programs in Florida Treat My Addiction?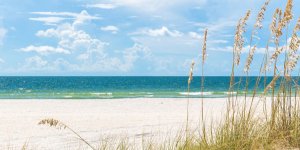 More than 30,000 people received treatment in Florida in 2015. The top addictions people sought treatment for there were:
1
Alcohol.
Non-heroin opiates/synthetics.
Marijuana.
Heroin.
Cocaine. 
That said, rehab centers in the state are able to treat many other addictions, such as prescription drugs (sedatives, stimulants), heroin, hallucinogens, methamphetamine, and others.
More than half of the rehabilitation facilities in the state treat people with co-occurring disorders such as depression, schizophrenia, and bipolar disorder. More than 30% treat people who have experienced domestic violence and sexual abuse, and more than 40% treat people who have experienced trauma.2
American Addiction Centers (AAC) facilities in Florida are able to treat a wide range of addictions and provide special care for people struggling with mental health issues in addition to their addictions. Patients in our programs participate in different therapies in individual and group settings, and we offer supplementary therapies that foster improved well-being, including art therapy, music therapy, and mindfulness.
To learn more about our programs, you can speak to one of our admissions navigators at . If you are not able to talk right now we can call you back a time that is more convenient for you.
Where Are Treatment Centers Located in Florida?
Florida has 668 rehab facilities that provide everything from medical detox to intensive inpatient to standard outpatient.
Florida is one of the most well-known places to seek addiction treatment in the United States.
Treatment centers are located in every part of the state. But they are particularly prevalent in South Florida, Orlando, and Tampa.2
Those who are interested in getting care in Florida have plenty of options—the state has 668 rehab facilities that provide everything from medical detox to intensive inpatient to standard outpatient.2
Lots of people travel to Florida for the scenery and warm weather. They find that getting out of their current environment can be helpful because that environment can be filled with triggers to use, such as certain people or places. It offers them the opportunity for a fresh start. Florida also is home to many high-end rehabs near the beach, which is appealing to many people.
AAC operates medical detox, intensive inpatient, residential treatment, partial hospitalization, intensive outpatient, and sober living programs in Florida. During the COVID-19 (aka coronavirus) pandemic AAC's treatment facilities are open and our admissions navigator are able to answer questions you may have about addiction and treatment plans.
Our Recovery First facilities are located less than an hour from Miami International Airport and half an hour from the Fort Lauderdale-Hollywood International Airport. Our River Oaks facility is located half an hour from Tampa International Airport.
Get directions to Recovery First
.
Get directions to River Oaks
.
Do Rehabs There Take My Insurance?
Almost 70% of rehab facilities in Florida accept private health insurance, and almost 40% accept Medicaid. About 95% accept cash or self-payment.2
It's hard to make a general statement about insurance coverage for rehab. Plans differ in terms of what types of treatment they will cover, how long they will cover it, and how much they will cover.
AAC has a number of payment options for treatment at our Florida facilities, including insurance coverage, private pay, and payment plans.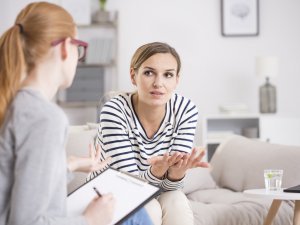 Our Recovery First Fort Lauderdale facility enables residents to take advantage of the nearby beaches and climate. This facility also offers a Veteran's Choice Program, which serves veterans and first responders with inpatient and outpatient care.
All our Florida facilities are staffed with highly trained professionals including physicians, nurse practitioners, registered nurses, licensed therapists, and case managers. Patients take part in evidence-based therapies, such as cognitive behavioral therapy, to gain a greater understanding of their addictions, break negative thinking patterns, and learn new skills to cope with stress and other triggers.
We also offer medication-assisted treatment (MAT), which is aimed at people with addictions to alcohol and opioids such as heroin or prescription painkillers. MAT is a treatment approach that incorporates the use of both FDA-approved medications and behavioral therapies for the management of certain substance use disorders.
In addition, we provide patients with recreation time to relax. Residents can play baseball or tennis, work out in our gyms, walk on the beach, go swimming, practice yoga, or get a message.
We strongly believe our Florida programs will help you attain sobriety. That's why anyone who completes at least 90 days of care at one of our facilities is eligible for a complimentary 30 days of treatment if they relapse.
Learn more about our brand promise
.
What to Expect in a Florida Rehab
Florida has long summers that are very warm, humid, and punctuated by near-daily thunderstorms. Winters are mild compared to other parts of the United States. People coming to Florida for rehab should bear the climate in mind when packing.
What to Pack
Rehab programs often have a dress code, so be sure to ask about that beforehand. However, some general clothing items you may want to bring to rehab in Florida include:
Shoes (casual and athletic).
T-shirts.
Pants.
Shorts.
An outfit for trips outside the center, if the program allows this.
Socks.
Underwear.
Sunglasses.
Flip-flops.
Bathing suit.
Pajamas.
Sweatshirt/hoodie.
Belt.
In addition to clothes, here are some other essential items for a rehab stay:
Some cash.
List of all medications.
Driver's license or identification.
Journal or notebook.
Insurance information.
Alarm clock.
Toiletries.
Pictures of loved ones.
Names, phone numbers, and addresses of family and friends.
Your program may allow you to bring electronic devices, nail clippers, cigarettes, and chewing tobacco. Double check with the treatment center before you pack these. AAC's facilities in Florida allow electronic devices, and we provide free Wi-Fi to patients and guests.
Other issues you may want to deal with before coming to rehab include:
Arranging childcare or pet care.
Securing time off from work or school.
Setting up bill payments.
Letting friends and loved ones know you're going away to rehab for a while.
Almost 40% of facilities in Florida provide transportation assistance to treatment.2 One of our AAC staff can meet you at the airport and transport you to our facility.
Ready to get addiction treatment in Florida? Contact us today at . Our staff are standing by 24/7 to take your call.
Other Ways to Get Help
Sources
[1]. Substance Abuse and Mental Health Services Administration. (2017). Treatment Episode Data Set (TEDS): 2005-2015.
[2]. Substance Abuse and Mental Health Services Administration. 2017 State Profile—United States and Other Jurisdictions: National Survey of Substance Abuse Treatment Services (N-SSATS).
Last Updated on July 14, 2020