Drug & Alcohol Rehab Centers in Fresno, CA
Instantly find your coverage information.
We'll be able to tell you if your insurance provider is in network with an American Addiction Centers treatment facility.

If you are one of the nearly 1 million residents of Fresno County, California, and you're searching for Fresno rehab programs for yourself or a loved one (or if you're from anywhere in the United States and would like to try a Fresno rehab) you have numerous program options.1  American Addiction Centers will help you find the best Fresno rehab for your particular needs and situation.
Laguna Treatment Hospital, which is operated by American Addiction Centers (AAC) and is an easy drive from the Fresno area. Learn more below about your unique rehab options in the Fresno area and beyond.
Where is Treatment Located in Fresno?
In Fresno County, most of the 32 drug and alcohol treatment centers are located in the city of Fresno, with a few in nearby Clovis.2 Laguna Treatment Hospital in California and Desert Hope Treatment Center in Las Vegas, Nevada are only a few hours by car or just a short flight away from Fresno.
Laguna Treatment Hospital in California
Laguna Treatment Hospital is a Joint Commission accredited and CDRH licensed facility offering medically supervised detox programs and 24/7 nursing care. Just minutes away from the beach, this Orange County rehab center offers destination treatment with comprehensive detox, inpatient drug rehab programs, and outpatient programs to suite your personal needs.
Learn More About Laguna Treatment Hospital
What is the Cost of Rehab in Fresno?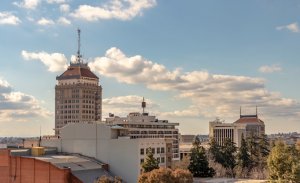 The cost of Fresno rehab centers can vary from one program to another. However, most treatment programs in California accept some form of private or state-funded insurance. Overall, around 82% of rehabs in California accept cash, and around 58% accept private insurance. In addition, about 25% take state-funded insurance, and another 39% accept Medicaid as payment for rehab services.3
Laguna Treatment Hospital accepts numerous private insurance plans, including Blue Cross Blue Shield, Kaiser Permanente, TRICARE, United Healthcare, and many others. However, if you don't have insurance, there are other ways to get the rehab services that you need. For example, there are state-funded and free rehab options available. VA rehab helps those who have served in the armed forces who are struggling from substance use disorders and other co-occurring mental health conditions.
You may also be able to work out a payment plan with a facility to pay for services by the month, borrow money from family, take out a private loan, or seek out state-funded rehabs in Fresno that provide low-cost treatment programs.
Does Rehab in Fresno Accept Insurance?
Yes, rehabs in Fresno typically accept insurance. However, the extent to which your treatment is covered fully depends on your policy and the treatment center you're considering. To find out whether your AAC rehab may accept your insurance, use our quick verification of benefits form below.
Do Rehab Centers in Fresno Treat Alcohol & Drug Addiction?
Yes; most Fresno drug rehab centers treat all forms of drug and alcohol addiction. A recent survey showed that the top 5 types of drug addiction treated in California were for:4
Methamphetamine and other types of amphetamines.
Heroin.
Marijuana.
Alcohol.
Opiates other than heroin.
Most programs do not specialize in treating only one type of addiction, though a few offer programming to a specific population, such as women only.
Other Ways to Get Help & Fresno Rehab Resources
Fresno offers free resources for rehab, and these include:
Find Drug & Alcohol Treatment Centers in Near Fresno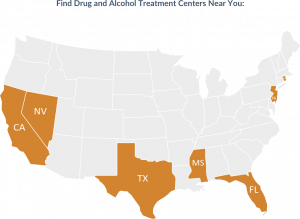 Take Our Substance Abuse Self-Assessment
Take our free, 5-minute substance abuse self-assessment below if you think you or someone you love might be struggling with substance abuse. The evaluation consists of 11 yes or no questions that are intended to be used as an informational tool to assess the severity and probability of a substance use disorder. The test is free, confidential, and no personal information is needed to receive the result.
FAQ About Fresno Rehab Centers
Ways to Get in Contact With Us
If you believe you or someone you love may be struggling with addiction, let us hear your story and help you determine a path to treatment.
There are a variety of confidential, free, and no obligation ways to get in contact with us to learn more about treatment.
Sources