---
Located in Palm Beach, Florida, Singer Island treatment center has a 65-bed capacity and provides adult men and women struggling with substance abuse and behavioral health issues with PHP and IOP treatment programs. Additional services include psychological testing and ongoing holistic healing services. Clients also enjoy frequent outings to local attractions including the beach, local parks and museums.
Singer Island
Features & Benefits Checklist
---
 

Bed Capacity
65

 

Treats Men
Yes

 

Treats Women
Yes

 

Community Housing
Yes

 

Ambulatory Detox
Yes

 

Residential Treatment (RT)
No

 

Partial Hospitalization Program (PHP)
Yes

 

Intensive Outpatient Program (IOP)
Yes

 

CARF Accredited
Yes
---
For those clients that are further along in treatment we provide an optional equine experience with licensed therapist walking clients through exercises that will continue to strengthen their recovery. Therapist utilize horses to teach clients trust, honesty, humility, to name a few, by having clients lead the horses through a series of obstacles and exercises.
Music and Art Therapy Programs
Our art and music therapy programs are led by highly skilled therapist specializing in Art and Music. Clients experience a series of exercises and activities that will encourage inner expression.
Chiropractic, massage, and acupuncture are all services that are provided alongside treatment. We have a private gym that clients use on a daily basis with a licensed instructor who monitors and instructs work out sessions. Our wellness staff also provides clients with alternative pain management for those clients in need of additional care.
Your Next Steps
Verify Your Benefits
Assessment

They carried me when I couldn't carry myself. I'll be forever greatful to these people.

Sean, Greenhouse

I came in very broken, very tired. All I needed was the willingness to start somewhere. Greenhouse was my somewhere.

Erica, Greenhouse

This place saved my life, and I'm forever grateful for that, from the staff all the way up to the CEO.

Andrew, Greenhouse
---
Paul Reed, LCSW
CEO, Singer Island & The Academy
A South Florida native, Paul Reed, LCSW currently serves as the Chief Executive Officer at Singer Island and The Academy in West Palm Beach, Florida and is the Vice President of Operations for American Addiction Centers. Mr. Reed earned a Bachelor's degree in Psychology from the University of Florida and has a Master's degree in Social Work from Florida International University. Prior to joining American Addiction Centers, Mr. Reed was the Regional Director of Florida Programs at CRC Healthcare Inc. With over 20 years of experience in the behavioral health industry, Mr. Reed has managed programs with a 200+ bed capacity, attained and sustained both JCAHO and CARF accreditations and "specialty" licenses, and spearheaded several expansion projects driven by capacity limitations and consistent waiting lists.
---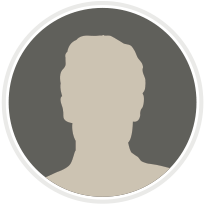 Ingrid VanAlstyne, LMHC, CAP
Clinical Director
With her Masters in Counseling Psychology, Ingrid has 10 years experience in mental health and substance abuse. Four of those years have been supervisory and leadership positions. Ingrid is a licensed practitioner in the state of Florida and is a Certified Addiction Professional through the Florida Certification Board.