5 Tips for a Merry, Sober and Safe 2020 Holiday Season
"Ho, Ho, Ho," as Santa bellows, takes the form of No, No, No for those in recovery. Make that No using substances, including alcohol. Add No engaging in large holiday gatherings and No participating in in-person support activities for many, thanks to COVID. For 2020 'tis the season of Christmas and New Year's, but 'tis also the pandemic.
Despite these precautions, you still can have a merry time. Consider these tips as a guide on how to make the most of this holiday season while staying sober and safe.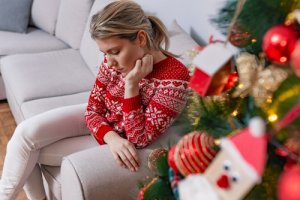 1: Accent the Positive
You're changing your life for the better by embracing sobriety. Hang onto this momentous achievement and all of the hope associated with it. You have a lot to be happy about and treasure. Think about it: you're moving forward and making progress. You're well and healthy, which are big pluses during this pandemic. Take inventory of other aspects of your life that fall into this upbeat category. In fact, you may want to make a list, add to it at times and check it on occasion – whenever you need a boost.
2: Venture Virtually
The world has gone online. Certainly AA and NA have transitioned to that medium. Find a meeting(s) and attend over the holidays. Share experiences, air your views and issues. Don't limit your virtual encounters to direct sobriety support. Find faith-based services and worship with others online. Follow health guidelines and connect with friends and family over Zoom. Rather than huddling in close quarters, participate in a Zoom Christmas Eve and Day and New Year's celebration. Share a meal or time before or after on the Zoom platform. Dress up for the occasion or dress down. Plan a Zoom watch-the-ball-drop-at-midnight event to welcome 2021.
3: Go Safely into the Night or Day
If you choose to accept an invitation to join others, exercise caution. Bring your own beverage(s) as well as face masks (extra just in case) and hand sanitizer. Before you go, come up with a couple of talking points or ideas to share with others. Have you read a worthwhile book or article, streamed any movies or shows recently that merit mentioning and recommending? Keep the conversation light. Come prepared with a few jokes to tell that are in good taste. Write a poem or find one to recite. Arrange with a friend or your sponsor to call as a touchpoint, if needed. In case anything at this gathering makes you uncomfortable, say farewell and exit.
4: Engage and Entertain
If you reside with family or friends, join in the festivities with sobriety as your topline goal. If you are on your own, ask a like-minded friend(s) to come over to share some time, Cook, buy or order in items – keep it simple, such as finger food. Host your get together totally or partially outdoors or, if indoors, open windows and wear face masks when not eating. Keep discussions light and the environment airy – literally and figuratively. Make and play a music playlist for your guest(s), Choose a meaningful theme, not necessarily for the holidays. The same goes for games. Come up with fun ones on your own or find some online.
5: Celebrate You!
Have a joyous day on your own and of your own design. What makes you happy? Is it watching movies, listening to a podcast or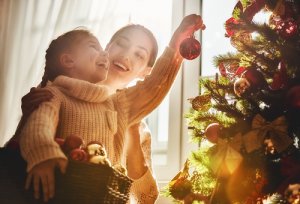 music, dancing around your living space? How about playing an instrument, exercising, cooking (or heating up) your favorite foods? Finding a new app, reading, doing a jigsaw or crossword puzzle, painting/coloring, creating Top 10 lists, playing a karaoke game, sewing, doing handicrafts? Cleaning out a closet, organizing your desk or kitchen pantry? Playing with your pet? Starting a new hobby? Phoning a friend? Whatever it is, Do It! Take a walk outside, drink hot cocoa, indulge in warm bath, Or how about this? Do nothing. Relax. Make these holidays your special time to enjoy peace and solace and reboot for what lies ahead.
Happy Holidays!