MagnaCare is In-Network with AAC
MagnaCare Insurance for Drug & Alcohol Rehab
Yes. MagnaCare covers drug and alcohol rehab.
American Addiction Centers (AAC) aims to provide you with the most current and updated information on addiction insurance coverage.
Check to discover the types of treatment your insurance plan will cover at an American Addiction Center's location

Rehabs That May Accept MagnaCare Insurance
American Addiction Centers (AAC) owns and operates facilities at various locations nationwide to provide you or your loved one addiction and mental health care.
---
We're committed to your recovery
When you invest and successfully complete 90 consecutive days at an American Addiction Centers facility, we believe that you have created the most solid foundation for your long-term goals of sobriety.
In the event that you experience a relapse, you are welcome back for a complimentary 30 days of our treatment*
Learn about our brand promise
*Terms and conditions may apply, and results may vary.
---
About The Contributor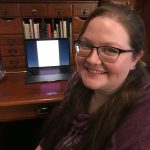 ---