Tufts Health Plan is In-Network with AAC
Tufts Health Plan Insurance Coverage for Drug and Alcohol Rehab Treatment
Yes. Tufts Health Plan covers drug and alcohol rehab.
American Addiction Centers (AAC) aims to provide you with the most current and updated information on addiction insurance coverage.
* These fields are required

Tufts Health Plan offers a wide range of behavioral healthcare benefits to its members needing treatment for substance use disorders. With Tufts Health plan, members may receive healthcare coverage for a wide range of outpatient and inpatient services, addiction rehab treatment and emergency hospitalization related to drug and alcohol abuse at little to no cost.
How to Check Your Tufts Health Plan Insurance Benefits
To check your insurance benefits under Tufts Health Plan, call Tufts at 888.257.1985 (TTY: 711).3 A member services representative will provide you with your member ID number so you can access and review your insurance benefits. You may also use Tufts' self-service tool at Tufts Health Member Connect.4
Veterans struggling with substance abuse issues who have Tufts Medicare Preferred HMO and Tufts Health Plan Senior Care Options may be eligible for programs that offer additional benefits.5 The Aid and Attendance Benefit is paid in addition to other VA pension benefits and assists with paying for health care in the member's home, an assisted living facility, or a nursing home. Inpatient Respite provides caregivers of veterans with short-term respite services. Lastly, the Home Improvements and Structural Alterations for Disability requires the VA to provide extra costs for veterans who need specific home improvements due to their health conditions.
Does Tufts Health Plan Cover Drug or Alcohol Rehab
Tufts Health Plan offers addiction treatment coverage with no additional costs for its members who need help recovering from substance use disorders.6 Outpatient care services covered by Tufts Health Plan include substance abuse treatment, medication, evaluation, and monitoring. Members can also receive an outpatient diagnosis and treatment for co-occurring disorders including depression, anxiety, and eating disorders.
Tufts Health Plan provides coverage for a wide range of medically necessary inpatient and intermediate services. Opioid treatment programs may be available for those who meet the criteria for medication-assisted treatment. For members who wish to seek out-of-network substance abuse treatment, prior authorization is required to determine medical necessity.7
Benefits and treatment options for addiction under Tufts Health Plan include:
To verify whether addiction treatment is covered by your health plan, call the member services number listed on your Tufts health insurance card. You may also call Tufts Health Plan directly to learn more about your benefits.8
Many health insurance providers now provide addiction treatment coverage to help people safely and successfully recover from substance use disorders and co-occurring mental health disorders. If you need help fighting addiction, Tufts Health Plan will discuss your benefits and help you find a provider that offers substance abuse treatment.
Does Tufts Health Plan Cover Mental Health & Substance Abuse
All health insurance plans are required by the Affordable Care Act (ACA) to provide some time of coverage for mental health treatments. Substance abuse is classified as a mental health disorder, meaning that many types of rehab will be covered to an extent. Coverage for mental health and substance abuse treatment will vary depending on your insurance plan, the intensity and length of your care, and where you are receiving the treatment. To find out if your Tufts Health Plan covers substance abuse treatment, you should reach out to your Tufts Health representative.
Does Tufts Health Plan Cover Therapy?
As stated, the ACA requires all health insurance plans to provide coverage for mental health treatments, regardless of pre-existing conditions. As a result, Tufts Health Plan must provide some type of coverage for mental health treatments like therapy. To determine the extent of your coverage, you should contact your Tufts Health representative.
Does Tufts Health Plan Cover Inpatient Rehab?
The Tufts Health Plan must cover mental health disorder in some capacity. What that capacity is will depend on your insurance plan, medical needs, and the length of treatment. However, since substance abuse is considered a mental health disorder, Tufts Health may cover part of your treatment, which may include inpatient rehab. To determine if your inpatient rehab is covered, contact your Tufts Health Plan representative.
Does Tufts Health Plan Cover Intensive Outpatient Rehab?
Intensive outpatient rehabs, sometimes known as intensive outpatient programs or by the abbreviation IOP, are a common next step in addiction treatment for those who have completed a residential program. Most health plans are required to provide some degree of coverage for intensive outpatient rehabs that are deemed medically necessary, but this coverage may vary. It's important to contact your Tufts Health Plan representative to determine if they cover intensive outpatient rehab.
Does Tufts Health Plan Cover Suboxone Treatment?
Suboxone is a type of medication that is sometimes prescribed during the treatment of opioid use disorder. Since Suboxone prescriptions are often tied into a larger medication-assisted treatment (MAT) program, insurance companies, like Tufts Health Plan, may cover part of the cost of Suboxone treatment. You should reach out to your doctor and to your insurance company to determine the extent of your Suboxone coverage.
Verify Your Insurance
Tufts Health Plan Coverage Levels and Coverage Plans
Tufts Health Plan offers a variety of coverage options to accommodate the many health needs of all its members. Employer and Medicaid plans are available in Massachusetts and Rhode Island, and Massachusetts residents have access to Medicare plans with Tufts Health Plan, depending on eligibility.
About Tufts Health Plan
Tufts Health Plan was founded as a nonprofit organization in 1979 and is headquartered in Massachusetts.1 Tufts Health Plan serves members and employers in Massachusetts, Rhode Island, Connecticut, and New Hampshire—including Medicaid and Medicare beneficiaries. Tufts Health Plan prides itself on providing access to affordable, high-quality health care and aims to improve the wellness of all its members and the communities it serves.
Insurance Coverage Survey
Rehabs That May Accept Tufts Health Plan Insurance
American Addiction Centers (AAC) owns and operates facilities at various locations nationwide to provide you or your loved one addiction and mental health care.
About The Contributor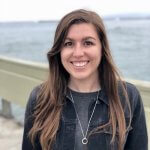 A Senior Web Content Editor for the American Addiction Centers. Sarah has worked with healthcare facilities across the country to create digital cont … Read More
---