Aetna is In-Network with AAC
Aetna Insurance Coverage for Drug & Alcohol Rehab Treatment
Yes. Aetna covers drug and alcohol rehab.
American Addiction Centers (AAC) aims to provide you with the most current and updated information on addiction insurance coverage.

Does Aetna Insurance Cover Drug or Alcohol Rehab?
Aetna drug rehab coverage depends on a member's particular Aetna health plan and the addiction treatment provider they choose. There are many rehab centers that take Aetna insurance, including American Addiction Centers. At AAC, we are in-network with Aetna health insurance and offer different levels of care for those with substance abuse issues and addiction. We are in-network with many insurance companies including Aetna, which means that your addiction treatment could be covered fully or partially depending on your policy.
Does Aetna Cover Mental Health and Substance Abuse Treatment?
To learn more about your Aetna substance abuse and mental health coverage;6 online program that allows you to view your coverage details, make claims, search for providers, and much more.
Simply logging in gives you access to a wide variety of resources for Aetna users. You can also visit the Find a Doctor7 portion of their website to search for providers. You can find information on all types of providers there, including professionals and centers that treat substance abuse and substance addiction.
For mental and behavioral health problems8, you are given access to psychiatrists, psychologists, counselors, therapists, social workers, psychiatric nurse practitioners, and primary care doctors. In many cases, mental health problems can co-occur with substance abuse, it is important to address mental health concerns if you are seeking care for substance abuse and addiction.
Use the search form below to find out if substance addiction treatment is covered by your insurance with us.

Does Aetna Cover Therapy?
Aetna and other insurance companies typically cover individual therapy, such as cognitive behavioral therapy (CBT) for substance use disorders. The amount of coverage depends on a person's specific health insurance plan and their chosen therapist.
How to Check Aetna Rehab Coverage
Aetna health insurance has many different insurance plans with different levels of coverage. Depending on your plan, your addition treatment could be covered. AAC has facilities across the country, offering different levels of care. To learn more about AAC's rehabilitation options and Aetna addiction treatment coverage, give us a call at Or you can verify your insurance by filling out the form below.
Types of Aetna Insurance Plans
Aetna offers open-access plans, copay only plans, and high-deductible plans.3
Open-access plans allow you to choose your doctors; they don't require a referral, and they don't require a primary care physician.
Copay-only plans will guarantee that your costs after paying your deductible are only copays, with primary care physician visits and generic drugs covered before you hit your deductible.
High-deductible plans offer preventative care services before the deductible is met, sometimes coverage through a primary care physician before the deductible is met (with copay), and the option of a health savings account. To view your plan's details, you can log into the member website.
Aetna offers many local plans supported by the national network of providers to better support patients at the community level. For example, at American Addiction Centers, our facilities frequently provide care for patients of Schaller Anderson Aetna Better Health networks of New York4 and Ohio.5
American Addiction Centers strives to provide you with the most updated information on each carriers' addiction insurance coverage but policy changes and errors do occur. Please check with your insurance carrier directly to confirm coverage levels.
Aetna Substance Abuse Coverage
If you have Aetna health insurance, you may qualify for the following Aetna alcohol treatment and drug addiction programs:9
Detoxification
Inpatient/residential rehabilitation
Partial hospital treatment
Intensive outpatient treatment
Continuing care programs ("alumni" programs)
Check your specific plan, or contact an Aetna representative, to confirm your level of coverage, if any, for out-of-network providers.
To learn more about your coverage with Aetna or find Aetna in-network inpatient rehab or outpatient substance abuse programs, call the number on your insurance card. For questions about drug or alcohol substance abuse coverage contact your insurance provider for more information.
What Is Aetna Insurance & How Does It Work?
Founded in 1853 and active in all 50 states, Aetna's network coverage includes 1.2 million healthcare professionals, almost 700,000 primary care doctors and specialist and over 5,700 hospitals.1
The company has over 46 million members in its various health plans, including regular health insurance, dental insurance, and vision insurance.2
Aetna is a subsidiary of CVS Health after CVS Health acquired Aetna in 2018.
Find Rehabs That Take Aetna Insurance Near Me
Our Insurance Statistics
Over 29,000 people have used Insurance to attend treatment at one of our facilities since 2020.
Over 1,700 people have used Aetna to attend treatment since 2020.
Our verification of benefits form has been filled out over 400 times for Aetna insurance since 2020.
Aetna has an over 80% acceptance rate for one of our facilities when using our online form.
See if you are in-network with us.
The next steps to getting treatment include, reaching out, finalizing the plan, and getting to treatment.
Step 1: Contact us at Or fill in our insurance verification form below and one of our caring admissions navigators will reach out to discuss your options at American Addiction Centers.
Step 2: Talk with one of our navigators about your physical, mental, and financial situation so they can help you create a treatment plan and find the best placement for you. Our team will communicate with you to determine your treatment needs, discuss costs and insurance coverage, and help you set up travel to one of our rehab facilities.
Step 3: Arrive and begin treatment.
Rehabs That May Accept Aetna Insurance
American Addiction Centers (AAC) owns and operates facilities at various locations nationwide to provide you or your loved one addiction and mental health care.
---
We're committed to your recovery
When you invest and successfully complete 90 consecutive days at an American Addiction Centers facility, we believe that you have created the most solid foundation for your long-term goals of sobriety.
In the event that you experience a relapse, you are welcome back for a complimentary 30 days of our treatment*
Learn about our brand promise
*Terms and conditions may apply, and results may vary.
---
Frequently Asked Questions
Where can I find information on other insurance providers?
Use the mini sitemap below to read more about other insurance providers
Anthem Health Insurance, Blue Cross Blue Shield, First Health, Sierra Health and Life Insurance, AmeriHealth, AvMed Insurance, Beacon Health Options, Cigna, ConnectiCare, EmblemHealth, Harvard Pilgrim, Health Plan of Nevada, Magellan, MagnaCare, Meritain, Oxford, QualCare, UPMC, Behavioral Healthcare Options (BHO), Humana Health, Kaiser Permanente, Kemper Direct, Providence Health Plan, Rocky Mountain HMO, State Farm, TRICARE Health Insurance, Tufts Health Plan, United Healthcare, Medicaid, Sunset of Veterans Choice Program, Zelis
What substance addiction does health insurance coverage include?
Does Aetna cover outpatient treatment?
Aetna may cover outpatient treatment programs depending on your individual coverage. Outpatient treatment programs may include Intensive Outpatient Treatment Programs (IOP) and/or Partial Hospitalization programs which are a longer and more intensive than IOP. Call us for more details and whether Aetna will be able to cover these services.
About The Contributor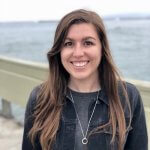 A Senior Web Content Editor for the American Addiction Centers. Sarah has worked with healthcare facilities across the country to create digital cont … Read More
---