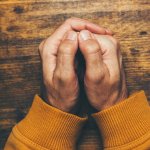 Christian Drug & Alcohol Rehab Centers Near Me
Christianity and faith can be a powerful tool in the addiction recovery process. Find out how one can use their Christian faith in the road to long-term recovery.
What you will learn:
Where to find Christian rehab centers
Faith-basted recovery programs at American Addiction Centers
Information about Christian drug & alcohol rehab
Many people who are dealing with drug or alcohol addiction seek spiritual support while trying to detox and recover from drugs or alcohol. For people who identify as Christians, there are several addiction treatment programs available that place focus on providing spiritual guidance as a cornerstone in their overall program structure.
What is Christian Treatment?
Christian addiction treatment is, in short, a type of substance abuse treatment program that incorporates Christian values and teachings into treatment while also providing substantial support through more traditional clinical therapeutic models. Together, these two pillars of treatment can work synergistically, and help people maintain their faith during more difficult parts of their treatment and helping them maintain a crucial connection with a higher power.
Ways to Get in Contact With Us
If you believe you or someone you love may be struggling with addiction, let us hear your story and help you determine a path to treatment.
There are a variety of confidential, free, and no obligation ways to get in contact with us to learn more about treatment.
Where to Look for Christian Treatment Centers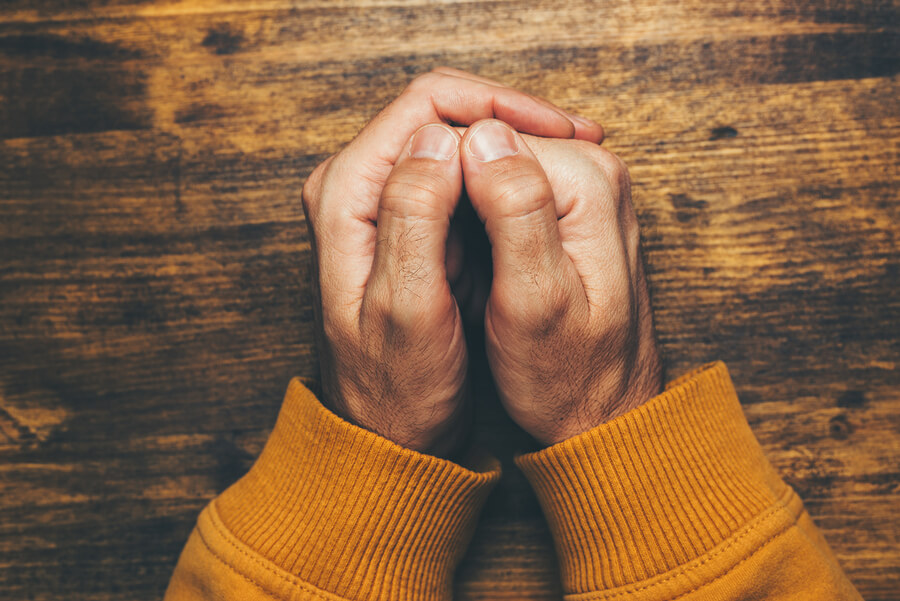 Christian treatment centers and recovery programs exist throughout the entire United States. One way to find Christian treatment programs is by talking to certain Christian leaders in your community, such as pastors or ministers. Those leading a specific church or others with faith-based affiliations may know of resources or have recommendations for support groups that place faith as the cornerstone for substance abuse recovery.
Some treatment centers, although not overtly advertising religious or spiritual affiliations, may also offer spiritual services, such as providing the option to attend meetings with visiting priests or other spiritual leaders. Despite not placing a faith-based approach to their core treatment curriculum, these treatment centers may offer options for their patients to practice their religion and attend to their spiritual needs.3
A human being's belief system is an intrinsic piece of their identity that affects their choices, and ultimately it may affect their success in recovering from a substance use disorder. Faith is a large component of many people's recovery from addiction to drugs and alcohol.
At American Addiction Centers, we focus on providing the best care options to our patients by understanding their physical and mental needs and spiritual beliefs. AAC's Texas-based treatment facility, Greenhouse Treatment Center, offers Christian programming that incorporates spiritual teachings into a greater evidence-based treatment approach. All AAC facilities also incorporate 12-step programs which take a somewhat spiritual approach to recovery.
Evidence-based therapies for treating addiction mean therapies that have been proven effective to help someone heal from substance abuse. Some of these approaches may include:4,5
Cognitive behavioral therapy.
Contingency management.
The matrix model.
Family behavioral therapy.
Combining these highly effective treatments with the spiritual support of a Christian rehab program may result in a therapeutic synthesis for a patient, compounding the positive effects of each treatment component.

Find Christian Drug and Detox Treatment Centers Near You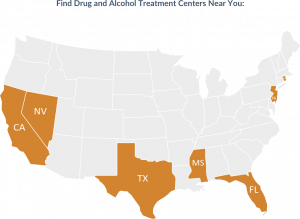 Affordable & Free Faith Based Rehab Programs

There are many ways to find affordable and free faith based rehab programs available to you. Depending on your personalized needs, all or at least part of the cost of rehab may be covered by state-funded programs or insurance as well. Call us at or find out instantly if your insurance provider is able to cover at least a portion of the cost of rehab.

Take Our Substance Abuse Self-Assessment

Take our 5-minute substance abuse self-assessment below if you think you or someone you love might be struggling with substance abuse. The evaluation consists of 11 yes or no questions that are intended to be used as an informational tool to assess the severity and probability of a substance use disorder. The test is free, confidential, and no personal information is needed to receive the result.

Christian Addiction Recovery Programs at AAC

American Addiction Centers (AAC) is a leader in the addiction treatment industry. We operate 8 facilities nationwide, such as Greenhouse Treatment Center which offers faith-based treatment programs called Christian Recovery Center Program

Facing an addiction is a challenging prospect for any person. To recover, it often requires a robust support network of understanding and compassionate individuals and often a team of medical professionals. Sometimes it also requires the integration of religious beliefs.

With a program based in Christ-centric principles and faith-related behavioral therapies, patients can combine their religious practices with evidence-based substance abuse treatment to achieve long-term sobriety.

The comprehensive curriculum within our Christian-based rehab program was developed to maintain alignment with certain Biblical principles. Topics that our curriculum covers include:

The Struggle of Sin. Here, patients may look at their addiction in the context of sin to gain a better understanding of their disease.
The Grace of God. Patients use scripture to gain a better understanding of God's grace and discuss how it can free them from drug and alcohol addiction.
Empowerment of Faith. Faith can be a mysterious subject. Using scripture, patients may discuss what faith is and, more importantly, how it works in lives.
The Importance of Honesty. The first step in recovery involves being completely and utterly honest with one's self about their addiction. Here, patients look at the denial of addiction and cognitive distortions in tandem with biblical teachings.
Prayer and meditation. are often essential to spirituality. We will discuss the importance of prayer and meditation and how to make it a priority in recovery.

These topics, and others, are explored through Christian group fellowship activities, drug counseling, and educational courses at AAC's Greenhouse Treatment Center. AAC also offers free virtual support meetings to help those in recovery.

Our Treatment Centers by State




What Is Religion-Based Therapy?

Studies on Faith Based Rehab Treatment

Christian 12-Step Programs

Finding the Right Christian Treatment Program

Sources:

Journal of Substance Abuse Treatment (2002). Patient attitudes concerning the inclusion of spirituality into addiction treatment.
Alcohol Treat Q (2006).The Role of Social Supports, Spirituality, Religiousness, Life Meaning and Affiliation with 12-Step Fellowships in Quality of Life Satisfaction Among Individuals in Recovery from Alcohol and Drug Problems.

Subst Use Misuse (2010). A focus-group study on spirituality and substance-user treatment.

Addict Sci Clin Pract (2008). Dialectical Behavior Therapy for Substance Abusers.
National Institute on Drug Abuse (2018).Behavioral Therapies.

Psychotherapy (Chic) (2015).Religiously Integrated Cognitive Behavioral Therapy: A New Method of Treatment for Major Depression in Patients With Chronic Medical Illness.

Christian Healthcare Ministries (2020). What is Christian Healthcare Ministries?

Alcoholics Anonymous (2020). The Birth of A.A. and Its Growth in the U.S./Canada.