Determining How to Deliver Care in Detox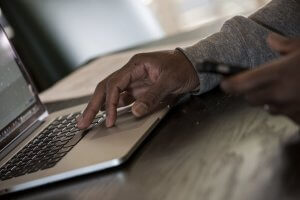 The first thing to expect
 when being admitted on the same day to a detox program is the intake evaluation. Intake professionals, such as intake specialists, nurses, addiction counselors, and/or physicians, will 
assess the following domains
:
The person's current level of intoxication: It must first be determined if the person is under the influence of any drugs. This can be done both with physical testing, such as looking at blood alcohol content (BAC), other physical tests, and behavioral signs. An individual entering a detox program with a high BAC that indicates severe alcohol intoxication would require a different approach than someone entering without such a level of intoxication. The same is true for signs of any other drug intoxication occurring in the person.
Determining potential withdrawal symptoms and their severity: Based on the information given to the team by the client regarding the type of drug use, amounts, frequency, etc., the team can determine the general effects of any withdrawal symptoms and their severity. The team can also determine if the individual is experiencing any withdrawal symptoms. This information can help prepare the detox protocol.
Understanding the history of any health problems or medical issues: A person who presents with a complicated medical history can alter the program of detox. For instance, someone with a history of stroke or extremely high blood pressure will be treated differently than someone without these issues. An individual with a condition that requires medical monitoring, such as diabetes, will need to be considered for a different level of care that an individual who has no such issue.
Determining the presence of any emotional or cognitive issues: Co-occurring mental health issues, such as depression, bipolar disorder, etc., may require integrated treatment approaches and other special considerations. In addition, many times these conditions affect the individual's ability to go through the detox process, and special approaches to these conditions need to be considered. Individuals with developmental disorders that affect their ability to make decisions require a different approach.
Assessing the person's readiness to change behavior: Understanding how the person views the substance abuse and what is expected from detox is important in structuring the middle and later phases of the detox program. Understanding the individual's history regarding relapse is also important. Many individuals enter a detox program thinking that going through detox is all that is required of them in order to recover from the substance use disorder. Understanding where the person is at regarding readiness to change can help prepare the overall treatment protocol.
Relapse issues and substance abuse history: Obviously, the nature of the person's substance use disorder should be taken into consideration when deciding on a treatment plan for that individual.
Assessing the person's current living situation: The middle and later phases of the detox process can address these issues; however, people who have extremely unstable living situations, such as being homeless or having abusive family members, often require a different approach. In addition, some individuals with extreme living situations may require full residential care to help them get through the detox process.
Once placed into an appropriate level of care, instructions, education, continued assessment, and continued monitoring will be given. The initial level of care a person is admitted into can be altered depending on the situation and the needs of the individual.
Immediate or same-day admittance to a detox program may be required in a number of different circumstances. Individuals can expect to be evaluated as thoroughly as the situation allows, to be placed in a specific level of care, and to begin treatment based on their specific circumstances. As the person continues to negotiate the detox program, adjustments can be made to assist the person in transitioning through the stages of detox more smoothly. People who are able to make informed decisions regarding their treatment plan have the right to refuse any or all treatments.