Sober Living Recovery Homes Near Me
In the United States in 2017, an estimated 19.7 million people age 12 and older suffered from a substance use disorder in the past year.1
Addiction is considered a chronic disorder, with relapse rates around 40% to 60%, according to the 
National Institute on Drug Abuse
. These rates are similar to the relapse rates of other chronic health disorders such as hypertension and asthma. In the case of addiction, relapse is a return to drug or alcohol use after a period of abstinence or sobriety.
2
Aftercare services beyond a formal treatment program are important to help prevent, or at least minimize, episodes of relapse.
Sober living homes, sometimes referred to as transitional living arrangements, halfway houses, or recovery residences, can be a step down from formal substance abuse treatment programs. These homes can offer an in-between option for individuals after completing a treatment program and before returning to their homes and lives. This transition can provide continued support while residents learn to apply newly learned tools and skills for becoming self-reliant and remaining drug- or alcohol-free in a community environment.
Anyone who feels they need more time to solidify habits and coping mechanisms before they return to everyday life should consider a sober living home.
Sober Living Homes
Sober living homes are alcohol- and drug-free living environments for people who want to be abstinent from substances and maintain their recovery. They are located in most, if not all, states in the U.S.3
Residents are typically expected to comply with house rules, remain abstinent from all substances, attend house meetings, and complete chores.
Some sober living homes let residents stay as long as they wish, others have limits on how long a person can live there. These homes are also not monitored by state licensing agencies because they do not offer formal treatment. However, they may be part of coalitions or associations that ensure that the programs follow certain guidelines on health, safety, quality, and adherence to a model that emphasizes 12-step group involvement.4
Referrals to a sober living home may come from several different sources. In a study of individuals in a group of sober living homes published by the Journal of Psychoactive Drugs, 25% of residents were referred by the criminal justice system, 23% by family or friends, 20% by self-referral, and 13% by a residential or inpatient treatment program.4
Research indicates that living in a sober living home increases abstinence. Per another study, individuals who stayed in sober living homes had improved abstinence rates at 6 months compared to baseline, and the abstinence rates at 12-month and 18-month follow-up points were similar to those at the 6-month point.5
Specifics of Sober Living Arrangements
Sober living homes are populated with groups of people who are in recovery and striving to maintain abstinence. They provide a peer-support network of individuals with similar experiences and goals.5
Each home may be structured differently, although individuals are typically expected to comply with house rules, remain abstinent from all substances, attend house meetings, and complete chores.5 Many people in sober living homes work to pay their residence fees. Some homes may help residents find a job or have connections to local employers to ease the transition into employment or volunteering.3
Sober living homes may also be tied to local treatment programs. Substance abuse treatment providers may provide oversight in some instances, although this is not always the case.
Some programs may require residents to participate in 12-step programs; others may strongly recommend participation.3 Oxford House is a nonprofit and self-sustaining type of sober living home, and a study found that more than three-quarters of individuals in this type of transitional residence attend 12-step meetings at least once a week.4 Individuals in sober living homes may also attend regular counseling and therapy sessions as well as receive treatment for medical conditions while in residence.3
Tips for Choosing a Sober Living Home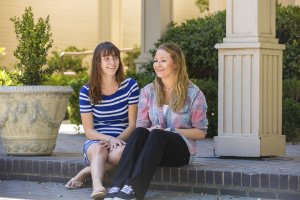 Anyone who struggles with drug or alcohol use disorders may benefit from a sober living home. These programs can be a beneficial part of a treatment continuum wherein individuals move between levels of care as their personal recovery dictates. It is often the last step before returning to everyday life. Individuals often go back into the workforce, back to school, and start integrating back into their "normal" lives while living at a sober living home.4
Some sober living homes will stipulate that individuals spend at least 5 nights a week in the home but allow for residents to spend a night or two at home as well.4 This can help to ease the transition back into living at home full-time and returning to all obligations there.
Some of the best resources for finding a sober living home are treatment facilities, 12-step groups, or medical and mental health professionals. Some tips on how to find and choose a sober living home include:
Find a home that is centrally located to meeting, counseling, or therapy session locations.
Be sure that all rules are understood and ones you can abide by.
Listen to or seek out personal referrals from people who have lived, or are living, in the sober living home to decide if it is the right fit for you.
Read reviews online of the facility.
Talk to people in your treatment program or 12-step group for recommendations.
Make sure you can afford the cost, if you have to pay rent.
Sober living homes may or may not be accredited or licensed through a state, local, or national agency. The National Alliance for Recovery Residences (NARR) sets national standards that affiliate agencies can use to certify recovery residences and that individuals can use to find a sober living home with a high standard of care.
Sources
[1]. Substance Abuse and Mental Health Services Administration. (2018). Key Substance Use and Mental Health Indicators in the United States: Results from the 2017 National Survey on Drug Use and Health.
[2]. National Institute on Drug Abuse. (2018). Drugs, Brains, and Behavior. The Science of Addiction.
[3]. National Association of Recovery Residences. (2012). A Primer on Recovery Residences: FAQs from the National Association of Recovery Residences.
[4]. Polcin, D. and Henderson, D. (2008). A Clean and Sober Place to Live: Philosophy, Structure, and Purported Therapeutic Factors in Sober Living Houses. Journal of Psychoactive Drugs, 40(2), 153-159.
[5]. Polcin, D., Korcha, R., Bond, J., and Galloway, G. (2011). What Did We Learn from Our Study on Sober Living Houses and Where Do We Go from Here? Journal of Psychoactive Drugs, 42(4), 425-433.