In the United States in 2014, about 1 out of every 12 people who were at least 12 years old suffered from a substance use disorder, the National Survey on Drug Use and Health (NSDUH) publishes. Addiction is considered a brain disease that is chronic, with relapse rates as high as 40-60 percent, according to the National Institute on Drug Abuse (NIDA).
Relapse is a return to drug or alcohol use after a period of abstinence or sobriety. Relapse is often thought of as a natural part of addiction treatment and recovery, as relapse rates are similar to those of other chronic diseases like type I diabetes, hypertension, and asthma, NIDA states. In order to help prevent, or at least minimize, episodes of relapse, aftercare services beyond a residential treatment program are important.
Sober living homes, often referred to as transitional living arrangements, are a step down from formal substance abuse treatment programs. These homes can offer an in-between option for individuals after completing a treatment program and before returning to their homes and lives. This transition can provide continued support and the ability to apply newly learned tools and skills for becoming self-reliant and remaining drug- or alcohol-free in a community environment.
Referrals to a sober living home may come from the criminal justice system, from family and friends, or from an inpatient or residential treatment program. In a study of individuals in sober living homes published by the
Journal of Psychoactive Drugs
, 25 percent were referred by the criminal justice system, 23 percent by family or friends, 20 percent by the individual seeking these arrangements, and 13 percent from a residential or inpatient substance abuse treatment program.
---
Anyone who feels they would benefit from a buffer between treatment and a return to everyday life in order to solidify abstinent habits and coping mechanisms can choose to live in a sober living home for a period of time.
---
Specifics of Sober Living Arrangements
Individuals in sober living homes are required to remain abstinent from drugs and alcohol, and often required to attend meetings, counseling and therapy sessions, and other aftercare programs. Sober living homes are populated with groups of people all in recovery and striving for abstinence. They provide a peer-support network of individuals all with similar experiences and goals.
These homes may be actual family homes, apartments, condos, etc. Depending on the size, there may be a wide range in the number of people who live in each particular home. Each sober living home may be structured differently, although individuals are typically expected to contribute to the maintenance of the house, and there may be a chore schedule or even a democratic voting system or hierarchy in place. There may be rules on guests, set mealtimes, lights-out times, or curfews in place in some sober living homes. The rules are often set at the discretion of the people living in the home and always stipulate complete abstinence from drugs or alcohol. Sober living homes may be tied to local treatment programs. Substance abuse treatment providers may provide oversight in some instances, although this is not always the case.
Sober living homes may not require residents to participate in formal treatment programs; however, they may strongly recommend participation in a 12-Step program. Oxford House is a nonprofit and self-sustaining type of sober living home, and studies published in the Journal of Psychoactive Drugs report that more than three-quarters of individuals in this type of transitional residence attend 12-Step meetings at least once a week. While it may not be a requirement, this type of peer support during recovery is often strongly recommended while living in a sober living home. Individuals in sober living homes may also attend regular counseling and therapy sessions as well as receive treatment for mental health disorders or medical conditions while in residence.
Sober Living Homes and Halfway Houses
Defined as transitional living arrangements, sober living homes may include halfway houses, 3/4 houses, and Oxford Houses as options. In some cases, sober living homes are considered to be different from traditional halfway, or 3/4 houses, in that they are generally not funded, licensed, or run by the state; they are paid for directly by the individuals living in them. Halfway houses may be more structured than a sober living home, although in some states, the terms are used interchangeably. A sanctioned halfway house, for instance, will often require individuals to pass drug screenings or breathalyzer tests to gain entry and remain in residence. Sober living homes may or may not have this requirement in place. Individuals seeking a sober living home environment should check the specifics of the home before moving in to determine its structure and the type of environment offered.
Oftentimes, as they are government-funded, halfway houses have a set length of time that people can remain a resident. Other sober living homes that rely on residents to pay their own rent may allow individuals to stay as long as they wish to, provided they continue to abide by the house rules. Length of stay is a personal decision as each individual recovers at their own pace. The brain takes some time to heal from chronic substance abuse patterns, and it takes time for cravings and withdrawal symptoms to completely subside.
Length of time in treatment may be concretely tied to relapse and abstinence rates. Per a study in the Journal of Psychoactive Drugs, individuals who stayed in sober living homes for longer were less likely to drink or use drugs at 6-month, 12-month, and 18-month follow-up points.
Tips for Choosing a Sober Living Home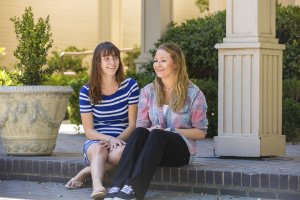 Anyone who struggles with drug or alcohol abuse or addiction can benefit from a sober living home; however, people who suffer from co-occurring mental or medical health issues, those who have attempted treatment multiple times already, individuals without a supportive home environment, or those who may be resistant to treatment may benefit the most from long-term substance abuse treatment programs that include sober living homes as part of a full continuum of care,
Psych Central
postulates. Sober living homes can be a beneficial part of a treatment program wherein individuals move between levels of care as their personal recovery dictates. It is often the last step before returning to society. Individuals often go back into the workforce, back to school, and start integrating back into their "normal" lives while living at a sober living home. Many sober living homes will stipulate that individuals spend at least five nights a week in the home, but allow for residents to spend a night or two at home as well. This can help to ease the transition back into living at home fulltime and returning to all obligations there.
Some of the best resources for finding a sober living home are treatment facilities, 12-Step groups, or medical and mental health professionals. Some tips on how to find and choose a sober living home include:
Find a home that is centrally located to meeting, counseling, or therapy session locations.
Be sure that all rules are understood and attainable.
Try to find a home that has a range of people in recovery, such as a selection of people who have been abstinent for longer than 30 days, 60 days, or 90 days.
Listen to or seek out personal referrals from people who have lived, or are living, in the sober living home to decide if it is the right fit for you.
Sober living homes may or may not be accredited or licensed through a state, local, or national agency. The National Alliance for Recovery Residences (NARR) sets national standards that affiliate agencies can use to certify sober living homes and that individuals can use to find a sober living home with a high standard of care.