For some people struggling with addiction to drugs or alcohol, the perceived cost of treatment can keep them, or their friends or family, from attempting to seek help. Many treatment programs – especially recommended inpatient programs – are simply cost-prohibitive for many people. As a result, many people who may be ready to get help for their addiction put off treatment, which, according to the National Institute on Drug Abuse, risks that those people will decide not to get help at all.
To make sure that treatment is available when it is needed, there are public assistance options that can offer these people the financial support they need to detox and begin the recovery process. These options range from government grants for care to state-funded rehabilitation centers that provide effective treatment programs.
Cost of Treatment
The cost of treatment programs ranges widely, based on factors that include:
Whether the client receives inpatient or outpatient treatment
Whether the provider is a government-funded clinic, hospital program, or private treatment center
Whether or not there is a dual diagnosis or other conditions involved in treatment
The level of post-rehab recovery services (such as counseling or other support)
The level of luxury provided in the treatment center setting
These costs can range anywhere from a few hundred dollars for minimal intervention to more than the cost of a car for high-end, luxury inpatient rehab centers. Unfortunately, minimal interventions tend not to be as effective as inpatient treatment.
---
Even a few hundred dollars can be prohibitive for some people – and that's where public funding can take up the slack and get individuals the help they need when they're ready for it and most likely to benefit from it.
---
The Benefits of Funding Treatment
As quantified by a report through the New York Academy of Medicine, research continues to demonstrate that helping to fund the cost of treatment programs is worth it.
For example, New York State pays for drug treatment for those convicted of minor drug offenses as an alternative to prison, which has saved the state as much as $38 million, and expanding that program has been projected to potentially save the state as much as $270 million per year. Overall, at the time of this research, there was an estimated $8.87 savings for every $1 invested in substance abuse treatment programs. This benefit continues to be apparent.
It is also clear that the outcomes from providing treatment are better than outcomes of providing no treatment, minimal treatment, or self-rehabilitation. This is evidenced by multiple studies, including a meta-analysis in Drug and Alcohol Dependence that demonstrated significant reductions in crime rates and drug abuse where treatment was provided.
This makes it very attractive for states and municipalities – and for the nation as a whole – to invest in drug and alcohol rehab programs.
---
Treatment saves government resources and taxpayer money, and it results in more effective recovery; therefore, there have been a number of methods established to provide public assistance for drug and alcohol addiction prevention, treatment, and rehab.
---
More Topics on Paying for Treatment
State and Local Government Assistance
According to research from the State Health Care Spending Project, the majority of public funding for drug and alcohol addiction treatment – nearly a third of the total cost – comes from state governments and local municipalities. This funding does vary depending on the state or local government's investment in the program.
Some of this public assistance comes through an individual state's substance abuse agency; in several states, this agency is included under a larger municipal health or behavioral health department. These agencies develop and implement their state's addiction prevention and treatment programs, and manage the state, federal, and other funds that are allotted to substance abuse.
However, this does not account for the majority of money spent by states and local governments on substance abuse programs.
Child protective services, departments of corrections, the courts, and other smaller agencies are the major users of state funding for drug and alcohol treatment programs.
State-Funded Treatment Centers
Through federal financing and other available funds, states are able to set up and provide treatment through their own rehab centers.
Just like more expensive, luxurious treatment centers, state centers can provide both inpatient and outpatient treatment, and they can offer or refer clients to follow-up support services.
State-funded centers often have specific requirements in order for an individual to be accepted into a treatment program. These can include:
Proof of residence in the funding state
Demonstrated inability to afford other treatment (based on income, insurance, etc.)
Proof of citizenship or legal residence in the US
Information about the degree or level of addiction and history
A challenge with these treatment centers is that there can be a waiting list to get into the program. According to SAMHSA's National Survey on Drug Use and Health in 2014, 4.1 million people who were struggling with addiction sought and received treatment of some kind, with only 2.3 million people getting it in a place that specifically treated addiction. Certain people are given priority for spaces, such as pregnant women. However, many of these centers have outpatient services that can help support individuals while they wait for a space in a more intensive program.
Federal Government Assistance
Federal support for drug treatment centers and other programs is also provided through a number of means. The US government agency that offers much of this support is the Substance Abuse and Mental Health Services Administration (SAMHSA); SAMHSA provides information, services, and, in particular, grants aimed at helping rehab centers and substance abuse programs provide much needed services to those who need them but can't necessarily afford them.
Other public assistance from the federal government includes programs such as Medicare and Medicaid, Veterans Administration (VA) benefits, and provisions under the Affordable Care Act (ACA). These programs all require some level of eligibility based on income, age, disability, or other social indicators.
SAMHSA Grants
SAMHSA grants are a non-competitive, federal source of funding for state drug and alcohol rehabilitation programs. Known as block grants, and described on the
SAMHSA website
, these annual grants are mandated by Congress to help state behavioral health and substance abuse agencies fund and provide technical assistance for their programs. Specifically, the Substance Abuse Prevention and Treatment Block Grant (SABG) is targeted for drug and alcohol misuse prevention and treatment.
Some SAMHSA grants can provide care to specific segments of the population, such as the Services Grant Program for Residential Treatment for Pregnant and Postpartum Women. These grants, like block grants, would be applied for via the treatment entity, which would then allow the entity to provide those services to that population group. In order to qualify for these grants, the treatment entity must provide services that are based on research and backed by evidence of their effectiveness.
Medicaid and Medicare
Medicare Part A (hospital) and Part B (medical) insurance programs, as well as the Part D prescription plans, can provide coverage for drug and alcohol rehab treatment that includes medical detox, counseling, and post-rehab support. These services cover both inpatient and outpatient programs at hospitals and approved specialized treatment facilities. They also provide partial hospitalization treatment, which doesn't require checking into a hospital, but that provides some of the support mechanisms of inpatient treatment through an outpatient program. If an individual is covered by Medicare, either by age or because of disability status, these options are available.
Medicaid provisions, on the other hand, depend on the state that provides them. Some states have expanded Medicaid through the Affordable Care Act (ACA), which makes it available to more families than before. Medicaid provides support for low-income families or individuals; eligibility is based on whether the individual is:
Elderly
Pregnant or a family with young children
Within a certain income level
Disabled
Based on the expansion of the ACA, Medicaid insurance coverage is required to include substance abuse treatment and recovery services; this includes the Children's Health Insurance Program (CHIP), which is part of the Medicaid program. A patient who is eligible and covered by Medicaid or CHIP in the states that have implemented the ACA Medicaid expansion is able to receive these services as part of their coverage. Those who do not live in a state that has implemented the expansion through the ACA should check with their state or with the Medicaid eligibility website to see if they are Medicaid eligible.
Veterans Administration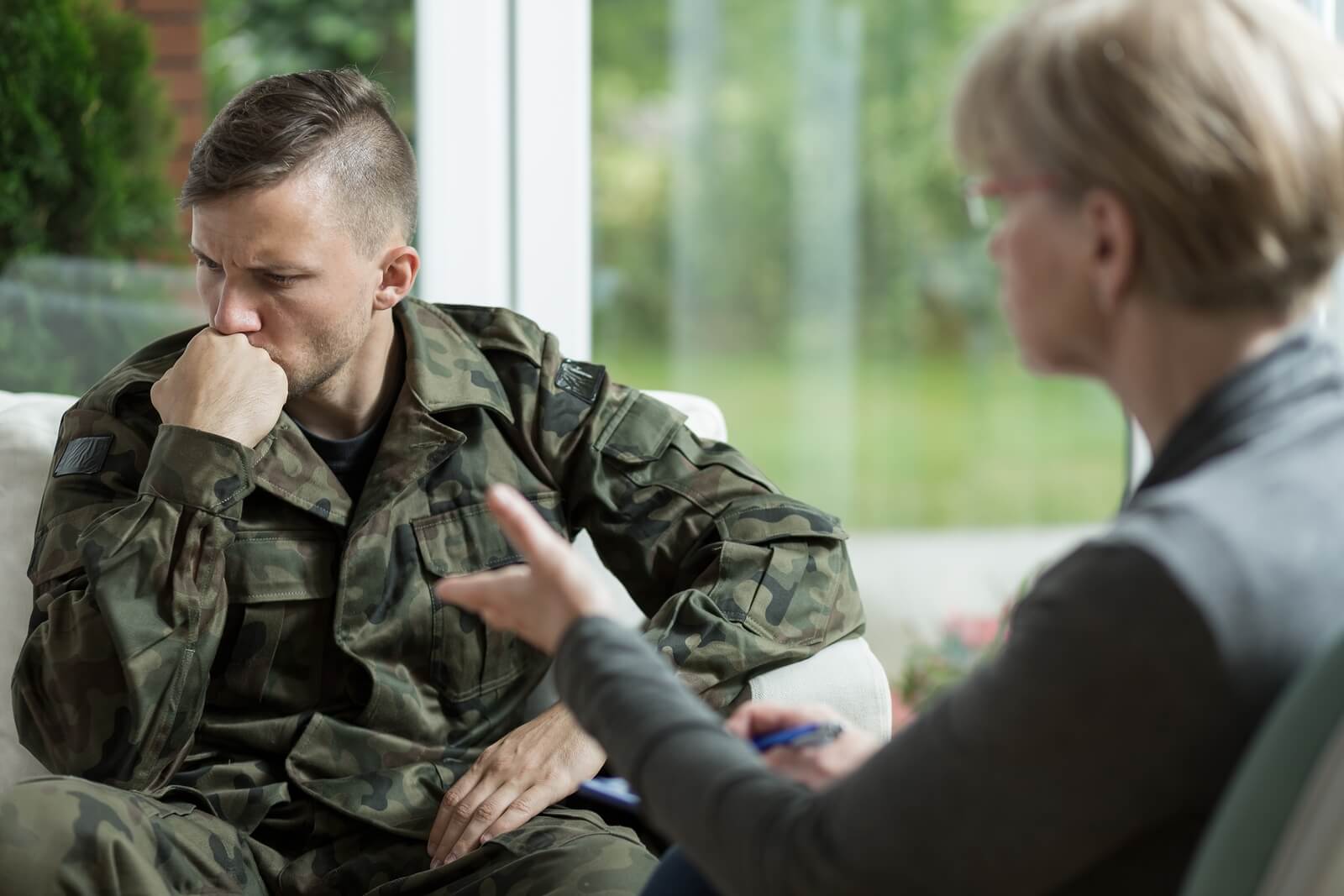 The U.S. Department of Veterans Affairs provides coverage for substance abuse treatment for eligible veterans through the Veterans Administration (VA), wherever they go for services. According to the
VA website
, services provided include therapy – either alone or in a group setting – and treatment with medication. More specifically, veterans can expect
Screening for substance abuse issues
Long-term or short-term outpatient treatment
Intense inpatient treatment
Medical detox and follow-up support
Counseling services for individuals and couples
Self-help groups
Medications to help manage withdrawal and reduce craving
Affordable Care Act
The ACA defines 10 essential health benefits, and drug and alcohol disorders are included under one of them, according to the Office of National Drug Control Policy. For this reason, policies sold through the ACA program – either from the state health insurance exchanges or through Medicaid – are required to include substance abuse treatment services.
This legal provision enables more medical providers to be reimbursed for offering these services, which can help lower costs. People who have policies through the ACA can check with their providers for more information. As mentioned above, those who are eligible for Medicaid are also eligible for rehabilitation services as a legal requirement of the ACA.
Technically, the ACA is insurance, not public funding. However, if individuals have low or no income, or their household meets a certain income threshold, they may qualify for a government subsidy to help them afford the insurance needed to cover rehab.
Finding the Right Support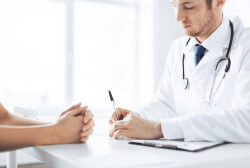 Cost does not have to be an impediment to treating addiction to drugs or alcohol – including the recommended inpatient programs with follow-up support and care. As demonstrated above, there are many ways to get public assistance for substance abuse treatment and recovery. Specific treatment centers and public programs are available to help individuals who are struggling with addiction, or for their families, to find the help they want and need to move forward into recovery. All that is required is knowledge of what is available and willingness to pursue it. If a person is ready for treatment, these options are available, regardless of the individual's ability to pay.