Magellan is In-Network with AAC
Magellan Health Insurance for Drug & Alcohol Rehab
Yes. Magellan covers drug and alcohol rehab.
American Addiction Centers (AAC) aims to provide you with the most current and updated information on addiction insurance coverage.
* These fields are required

 Magellan is committed to helping people receive the care they need to safely recover from substance use disorders. People who are covered by Magellan can receive medical treatment and therapy for mental health disorders and substance abuse, though coverage for these services will vary based on their plan.
American Addiction Centers accepts Magellan Health—get more information about payment options and confirm your insurance benefits.
How to Check Magellan Health Insurance Coverage
American Addiction Centers maintains a strong partnership with Magellan Health Care at some of our facilities.
Call us at Or use our online insurance checker below to see if you may qualify for addiction treatment coverage.
Will Magellan Insurance Cover Rehab?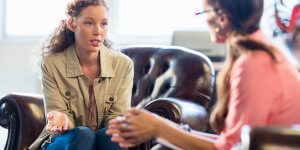 Most likely, yes. Magellan covers treatment for most drug and alcohol use disorders as well as treatment of co-occurring disorders such as anxiety and depression.
However, the services and treatments available will vary depending on the plan and facility. For instance, some treatment centers that accept Magellan may only offer drug and alcohol detox services, while other treatment centers may only offer outpatient programs and group therapy.
Nearly all drug rehab centers offer a range of therapies to treat and help people recover from any addiction type.
Addictions that may be covered by Magellan include:
Alcohol.
Opioids and opiates (heroin, oxycodone, hydrocodone, codeine, morphine).
Cocaine.
Methamphetamine.
Marijuana.
Hallucinogens.
Prescription drugs (i.e., benzodiazepines, ADHD medications, sleep aids).
Which Addiction Treatments Are Covered by Magellan Insurance?
Plans offer different levels of coverage for services and types of treatment. The following substance abuse treatment services may be covered under your plan with Magellan.
How Does Magellan Insurance Coverage Work for Rehab?
The types of substance abuse services and the amount of coverage you receive from Magellan will vary depending on your plan and the state where you live.
When you are admitted to a program, you may need a preauthorization within the first 48 hours of treatment. However, some plans may require preauthorization before admission. If you do not obtain a preauthorization, Magellan may not cover your treatment.
Also known as prior authorization or prior approval, preauthorization is when your health insurer decides that a healthcare service or treatment is medically necessary.5 Preauthorization may or may not be required for outpatient services.
Some plans may also require you to pay a copayment or coinsurance, or meet a certain deductible. A copayment is a fixed amount you pay for a healthcare service prior to or after you've met your deductible. Coinsurance is a percentage of a healthcare service cost you pay after paying the deductible. A deductible is the cumulative amount you must pay for certain services before your insurance will begin to provide coverage.6,7,8
Most plans with Magellan require you to receive addiction treatment from an in-network provider, which is a provider that has agreed to provide services to a plan's members for agreed-upon prices.9 You may end up paying the full cost or a higher cost for treatment when receiving treatment from an out-of-network provider. Some plans also limit the amount of time you spend in a certain treatment program, though these limits vary based on the plan.
Magellan's Approach to Substance Abuse Treatment
Magellan uses a comprehensive care management approach that supports the use of effective, evidence-based treatments for addiction and substance use disorders. Magellan focuses on offering clinically appropriate interventions and personalized substance use coaching and aims to help all patients achieve healthy, independent lifestyles after recovering from substance abuse. Magellan also focuses on increasing provider education to ensure that the right medications are being used as part of substance abuse recovery plans.10
Magellan considers medication-assisted treatment a best practice for the treatment of opioid and alcohol use disorders, as well as office-based opioid treatment for those who must also manage busy personal lives while in recovery.10
Finally, the diagnosis and treatment of co-occurring mental health disorders is a key focus for Magellan, since roughly 45% of people with a substance use disorder also suffer from mental illness.10
How Do I Get Started?
To get started with addiction treatment, you will need to verify your insurance benefits. We can discuss your benefits and help you choose a treatment center that covers your addiction type and the services you need to recover from your substance use disorder. We understand that each person has different coverage and individual circumstances, and we will work with you to find the best possible treatment option.
To verify your insurance benefits through Magellan, you may call one of our admissions navigators, use our live chat feature, or use the benefits verification form on this page. Everything will remain confidential. Our goal is to help you find a drug rehab center that accepts Magellan and that covers the services and treatments you need to experience a safe and fulfilling long-lasting recovery.
Contact us today at There, you can learn more about using Magellan insurance to receive treatment with American Addiction Centers.
Verify Your Insurance
What is Magellan Health Insurance?
Magellan Health is a Fortune 500 managed healthcare company that focuses on behavioral health, employee assistance program services, pharmacy management, and various other specialty areas. Based out of Scottsdale, Arizona, Magellan is home to about 10,700 employees and serves an estimated 1 in 10 Americans.1,2
Insurance Coverage Survey
Rehabs That May Accept Magellan Insurance
American Addiction Centers (AAC) owns and operates facilities at various locations nationwide to provide you or your loved one addiction and mental health care.
About The Contributor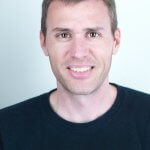 Dan Wagener is a Senior Web Content Editor at American Addiction Centers.
---