What you will learn:
What inpatient treatment is and what to expect when going to treatment.

How long inpatient treatment lasts and therapies provided during detox.

Where to find and what to look for in a treatment facilities near you.
What Is Inpatient Drug Rehab Treatment?
Inpatient drug rehabilitation involves clients residing at a specific facility on a full-time basis.
A person entering this type of rehabilitation becomes a resident of the program and receives specific care and support 24 hours per day. They live in an assigned room, eat meals at the facility, and go to structured therapy sessions several times per day. There are often other scheduled activities, such as art therapy or fitness sessions, although these vary greatly, depending on the offerings of specific facilities and the overall length of stay.
The primary focus of inpatient drug rehab is to remove clients from their original environments, which could trigger substance abuse or could give them repeated opportunities to abuse drugs. Once they are out of those environments, their focus can turn fully to recovery.
How Do I Know if I Need Inpatient Rehab for Substance Abuse?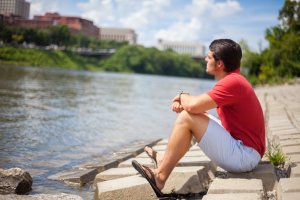 There are many reasons to choose inpatient rehabilitation,
such as
:
The person previously attended outpatient drug rehabilitation, which did not work.
The individual has co-occurring disorders or has abused multiple substances simultaneously.
The person's living situation makes it difficult to stay away from substances. For example, they may live with other addicts or in a generally unsupportive environment.
Outpatient treatment is less accessible to the individual than inpatient treatment.
The National Institute on Drug Abuse (NIDA) recommends remaining in a drug rehabilitation program, either inpatient or outpatient, for at least 90 days. While most insurance companies only cover one month of inpatient drug rehab, clients usually receive long-term follow-up care once they exit the inpatient program regardless of how long they have stayed. Many people also transition from inpatient treatment into less intensive outpatient treatment, resulting in total treatment time that exceeds 90 days.
AAC is in-network with many insurance companies. Your addiction treatment could be covered depending on your insurance provider and policy.
What to Look for in an Inpatient Rehabilitation Program
Licenses and credentials: State licenses and credentials awarded by a governing body are all measures of the quality of a specific drug or alcohol treatment program. It is important to confirm these for both outpatient and inpatient programs, although inpatient facilities typically require more state-specific licenses.While each state varies in details, most inpatient rehabilitation facilities will only receive a license to operate if they have followed the full approval process. Typical steps in this process include the following:

Complete and submit the application, alerting the state government to the program's intention to open a facility. This leads to an inspection and a temporary license to complete the program.
Submit financial information to determine what type of business the rehabilitation program is, usually a for-profit or nonprofit venture.
File applications for food service permits and occupancy certificates.
Receive a fire inspection.
Receive a business license to operate in the specific state. This is especially important if the company is an out-of-state or multistate business.
Submit a list of clinical staff, with their contact information and credentials.
Inpatient rehabilitation programs that receive a state license to operate agree to consistent inspections over the course of the year. These inspections ensure facility safety and cleanliness.
It is also important for these groups to have licensed therapists and professionals on staff. If the inpatient treatment facility does not feature information on their website or in brochures about staff members, contact them directly to ask questions.
There are several other governing bodies, such as the Commission on Accreditation of Rehabilitation Facilities (CARF International), that award accreditation when programs meet their specific compliance rules. While it is not mandatory for an inpatient rehabilitation program to file for these credentials, they mean that the program has agreed to meet additional standards of excellence in their treatment.
Experience and credentials of staff: Inpatient rehabilitation programs employ all kinds of people, ranging from therapists to maintenance staff, and it is important that these staff members are well-trained and skilled. The American Society of Addiction Medicine (ASAM) provides member physicians with Standards of Care information, so they can better treat their clients, whether they are in an inpatient or outpatient program. When an inpatient treatment program employs a medical professional who is a member of ASAM, it's an assurance that the physician will give each person in the program high-quality, evidence-based treatment.The National Association for Alcoholism and Drug Abuse Counselors (NAADAC) requires that their members meet standards laid out in their Ethical Standards and Practices. Each state also has specific requirements for doctors and therapists who participate in substance abuse treatment. For example, the California Association of Alcohol and Drug Educators lists requirements to become a Certified Addictions Treatment Counselor, while the Hawai'i State Department of Health licenses addiction counselors and provides a Code of Ethics for Certified Substance Abuse Counselors (CSAC).
Medical professionals: These staff members may or may not be available fulltime at an inpatient drug rehabilitation facility. In many cases, physicians work at several facilities, and they are available one or two days per week to check on every resident in the facility. However, people who require more intensive medical treatment during their rehabilitation should look for facilities that specialize in their addiction, and ask the facility whether medical staff, especially doctors and psychiatrists, are available frequently.
Therapies offered by the facility: Therapy to overcome addiction should always be the focus of the rehabilitation facility. Programs that focus on overcoming opioid addiction may offer buprenorphine maintenance, while alcohol addiction treatment may offer prescription medications, like benzodiazepines, in small doses, if appropriate. Other programs may not offer medication management at all, and focus exclusively on group and individual therapy.
Inpatient rehabilitation programs are likely to offer additional treatment programs, such as yoga classes, vocational classes, art therapy, meditation sessions, journaling time, and outdoor activities. Experimental or complementary therapies are also more likely to be offered in inpatient treatment programs; these therapies are offered in addition to traditional, evidence-based treatment.
Amenities: Of course, it is nice to live in a inpatient drug rehab center by the beach, with a pool, or that serves gourmet meals. Just like with vacation resorts, more amenities at an inpatient drug rehab mean a higher price tag. Luxury treatment programs offer a bevy of amenities to make clients more comfortable during their stay. In addition, these luxury programs may offer a more robust offering of therapies and extracurricular activities as well as a lower staff-to-client ratio.

That being said, many people struggle with addiction due to high stress levels, so a residential facility that offers relaxing amenities can be psychologically beneficial. The specific amenities that are important depend on the individual entering treatment, but they may include access to exercise programs, healthy meal options, spiritual counselors, meditation programs, acupuncture, massage, or other holistic approaches to treatment.

The point of a rehabilitation program to overcome drug or alcohol addiction is to understand the cause of the addiction, to acquire new behaviors related to addictive substances, and to avoid relapse. When a person leaves a rehabilitation program, they should have the tools they need to understand how their addiction may resurface if triggered, and this helps them to lead a healthy, sober life. In all instances, therapy is the backbone of treatment so that should be the primary focus of care.
How Long is Inpatient Alcohol Rehab?
The length of inpatient treatment can last anywhere from 4 weeks to 12 months; this timeframe depends on the patient's needs and specific treatment programs. During this time patients have a team of healthcare professionals at a facility where they can be monitored and cared for. Rehab lasts about 30 days, sometimes longer, depending on the program, but during this time patients continue to receive 24-hour care by healthcare providers and medical team.
How Much Does Inpatient Addiction Treatment Cost?
The cost of inpatient addiction treatment varies depending on the types of services required by each individual patient. Cost can very on programs a patient is admitted to, length of stay, and insurance coverage. Many insurance providers cover addiction treatment. Learn more about admission costs, payment options, and insurance plans and coverage.
What Happens in Inpatient Drug and Alcohol Rehab?
In inpatient drug and alcohol rehab, patients are placed in a structured environment. This consists of daily therapy (group and individual), activities, being administered prescribed and/or over-the-counter medications as needed, eating meals with other patients, getting sufficient sleep, and possible private time. Patients tend to be placed within the same groups with similar substance abuse experiences. Facilities may provide family visitation days as well.
How Does Detox Work?
Medical detox
, or withdrawal management, is a process by which the body is cleansed of toxins and wean off drugs and/or alcohol that has been abused. There are both inpatient and outpatient medical detox. In inpatient detox, patients are gradually weaned off of substance(s) methodically under medical supervision. In outpatient detox, patients come to detox at scheduled appointments and return home at night.
How Do I Find an Inpatient Drug Rehab Near Me?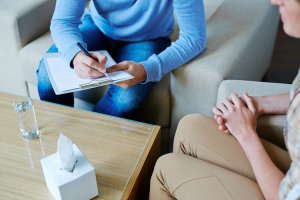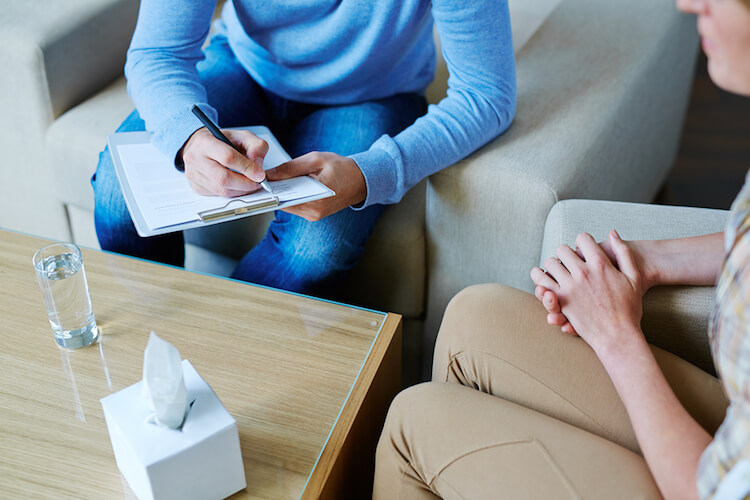 A facility is a good fit if it meets the needs of the person struggling with addiction. This doesn't just mean addressing the addiction; it means incorporating the entire person, and all their interests and needs, into the overall treatment plan.
What makes a program "the best" is subjective, depending on what a particular client needs and taking their situation into account. Specifics like whether insurance will partially cover the cost of care and distance from one's home environment and family also need to be taken into account. Ultimately, prospective clients and their families need to weigh the pros and cons of a given facility to determine which option is the best choice for them.