Addiction Talk: Online Recovery Interviews & Stories Talk Show
#WeRecoverTogether

"Addiction Talk" is a Live online talk show dedicated to sharing the personal stories of celebrities, influencers and everyday people impacted by addiction. Through sharing our personal journeys, we break the stigma and shame of addiction, and provide hope and inspiration for the millions of Americans battling this disease every day – because we recover together.
Sign Up for Email Reminders
Subscribe to Our Other Media Accounts for More
Join Us for Our Monthly Live Series
Episodes List
Episode 21: Public Health Crisis: The Overdose Epidemic – Wednesday, August 31 at 7:00 p.m. EDT
Provisional data indicates that there were approximately 107,000 drug overdose deaths last year, a 15% increase from the previous year and the highest number on record. Though overdose deaths from other substances, such as methamphetamine and cocaine also saw significant increases, fentanyl has been the primary driver of overdose deaths: last year, it was responsible for more than 88% of all opioid overdose deaths and more than 66% of total overdose deaths.
On this special International Overdose Awareness Day edition of "Addiction Talk," we'll hear from panelists who have had varying experiences with overdoses, and Dr. Mark Calarco will provide instruction on the use of the opioid overdose antidote, naloxone.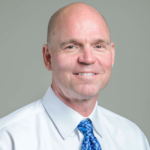 Dr. Mark Calarco is the national medical director for clinical diagnostics. In this position, he works closely with Addiction Labs to conduct medical and laboratory research as well as develop innovative products and services that will improve patient outcomes. Calarco brings more than 25 years of experience to the role, including a background in family and emergency medicine.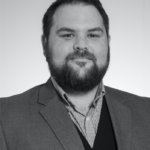 Jake Arther is an AAC Outreach Coordinator based in Oklahoma City, Oklahoma. Prior to joining AAC, Jake endured his own battle with addiction. After a car accident, he became addicted to opioids. At one point during his active addiction, Jake fabricated symptoms of gallbladder issues and subsequently had the organ removed so he could obtain pain medication. Now, more than eight years in recovery, he works in his hometown guiding those with the disease of addiction to treatment and raising awareness in OKC about the need for access to these services.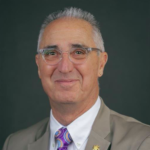 Philip Van Guilder, also known as the "Narcan Man," is the director of community affairs at Greenhouse Treatment Center in Grand Prairie, TX. For years, Philip has been an advocate for the widespread use of naloxone due to the prevalence of opioid overdoses throughout the country, and his cause became personal when he had to revive his own son from an overdose due to fentanyl. Now, with that experience, as well as someone approaching 20 years in recovery, Philip has devoted himself to the cause of addiction education and overdose prevention.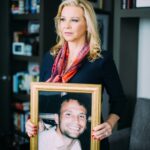 Cammie Wolf Rice is an activist, speaker and author of the upcoming book, "The Flight: My Opioid Journey," which details the loss of her 32-year-old son Christopher to an opioid overdose. As a result of losing her child, she created the nonprofit CWC, the Christopher Wolf Crusade, that provides preventative solutions and education about the opioid epidemic. The goal of the organization is to raise awareness about the potential dangers of prescription pain medication and alternative methods of pain management.
---
Episode 20: Greg Louganis – Wednesday, August 17 at 7:00 p.m. EDT
Joining "Addiction Talk" is five-time Olympic medalist Greg Louganis. Prior to becoming who many consider the greatest American diver, Louganis turned to alcohol and drugs in his early years for a number of reasons: his feeling of not fitting in due to being adopted at nine months, having a darker complexion due to his Samoan heritage and, when on the U.S. National Team, bullied for being gay. His addiction to pills and alcohol in addition to depression led to multiple suicide attempts, including one after winning the silver medal in the 1976 Olympic Games.
After realizing drinking and smoking began to interfere with his diving, he attended rehab and therapy and stopped drinking entirely in 1983, one year before the 1984 Olympics where he became the third man in the history of the sport to win gold medals in both springboard and platform.  On this episode, Louganis will discuss his journey and post-Olympic life in recovery.
---
Episode 19: Gill Tietz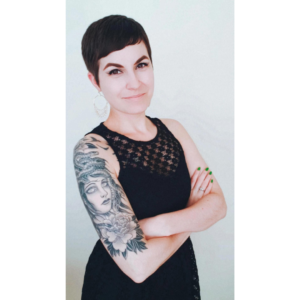 This episode of "Addiction Talk" will feature Gill Tietz, a biochemist and the host of the podcast Sober Powered. At 18, Gill had her first drink, but it wasn't until four years later in grad school that drinking became a regular occurrence. Drinking was very normalized in her workplace culture, so she believed drinking with her lab colleagues was normal. Within a year, she began to drink daily, blackouts happened multiple times per week and she was going to work hungover. In 2019, Gill quit drinking and became dedicated to learning about alcohol's effect on the brain and how it causes addiction. Now, with her experience and knowledge, she educates others through her podcast, Instagram and YouTube channel, and encourages people to assess their own relationship with alcohol.
---
Episode 18: Christy Carlson Romano
Christy Carlson Romano, former star of the Disney's "Even Stevens," "Kim Possible" and "Cadet Kelly," joins Addiction Talk to speak about her struggles with alcohol, which began during her teens. At 16, Christy began binge drinking in order to cope with shyness, which later advanced to the point that she couldn't stop drinking as it was so embedded in her daily life.
Now, nearing her sixth year in sobriety, she is a mother of two, has two YouTube cooking series and is the host of two podcasts: "Vulnerable," where she chats with other celebrities, friends and special guests about navigating life's ups and downs, and "I Hear Voices" with Kim Possible co-star Will Friedle, where they interview people who voiced characters in video games, animated shows, film and more. She also writing a memoir based on her YouTube cooking show, "Christy's Throwback Kitchen."
---
Episode 17: Nikki Glaser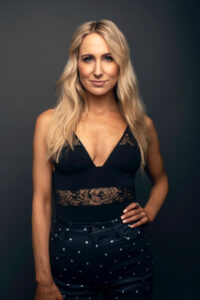 This edition of "Addiction Talk" will feature stand-up comedian, actress and podcast host, Nikki Glaser.
Over the last decade, Nikki Glaser has become one of the funniest female comics today. She has traveled and performed at clubs across the country, hosted three hit podcasts, including The Nikki Glaser Podcast, released two Netflix comedy specials, and has had a number of memorable film and television roles.
Currently, she is in the middle of a nationwide comedy tour, One Night with Nikki Glaser, host of the HBO Max reality dating series "FBoy Island" and is the star of the new E! reality series, "Welcome Home Nikki Glaser?"
Nikki has previously been very open about her struggles with anorexia, depression, anxiety and drinking. On this episode, she will share more about her experience with alcohol, what prompted her to stop drinking and the book that led her to quit both alcohol and cigarettes.
---
Episode 16: Maxx Crosby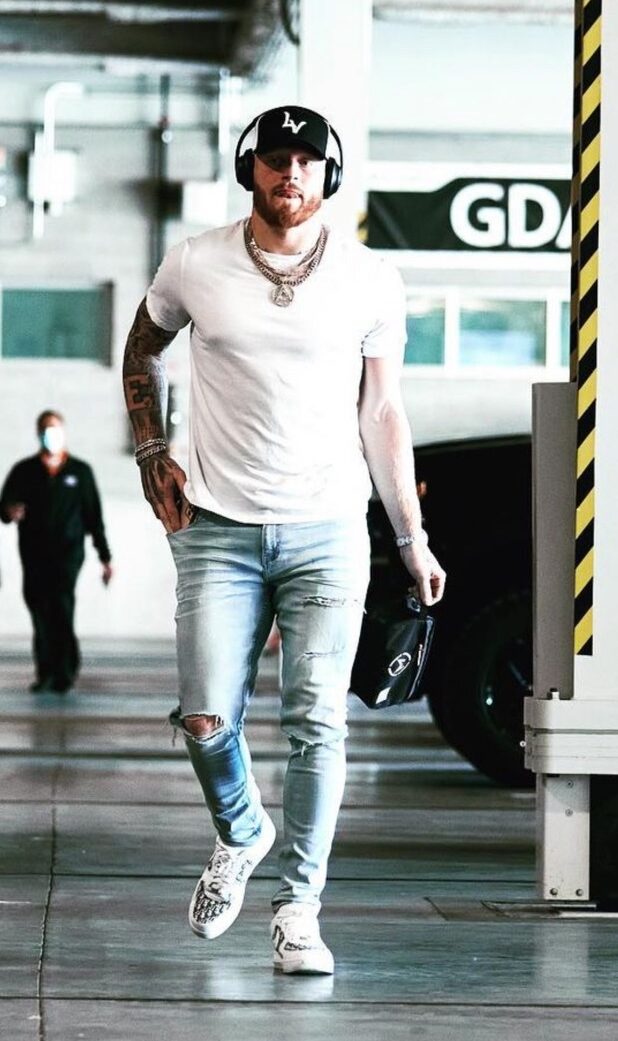 Las Vegas Raiders DE Maxx Crosby joins "Addiction Talk" to discuss his addiction to alcohol. Crosby recalls drinking heavily during his high school and college years, but as someone with a family history of alcohol use, he knew he had a problem. During the 2020 offseason, Crosby checked himself into rehab and transitioned to a sober living facility until training camp began that summer. After recently celebrating 18 months sober, Crosby will detail his new life in recovery.
---
Episode 15: Addiction is a Family Disease
In this midday episode of "Addiction Talk," we will hear from Deborah Taranto, Nadia Davis and Anita Lee in a panel discussion on how addiction affects families.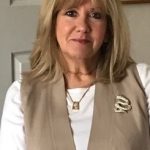 Deborah Taranto is a mother, writer, teacher and professor who has taught writing and literature for the past 20 years. She is in the process of publishing her latest book, "The Beginning, The Middle, No End" that tells the story of her family's addiction through her daughter's diary (who passed away from an overdose in 2016), and her two sons' viewpoints, both of whom have suffered with addiction since adolescence.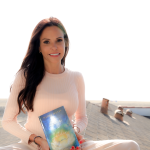 Nadia Davis is the mother of three sons, a yoga teacher and a high-profile lawyer who is in recovery herself. She also was also diagnosed with depression, PTSD and chronic pain. Her memoir, "Home is Within You," addresses her sons with honesty, hope and strength revealing both her childhood and adult trauma that lead to issues with addiction and dysfunctional relationships.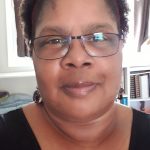 Anita Lee has more than 10 years in recovery from alcohol. She has a YouTube channel called Anita Lee – Candidly that offers support for those suffering from alcoholism and their loved ones.
---
Episode 14: Brian Cuban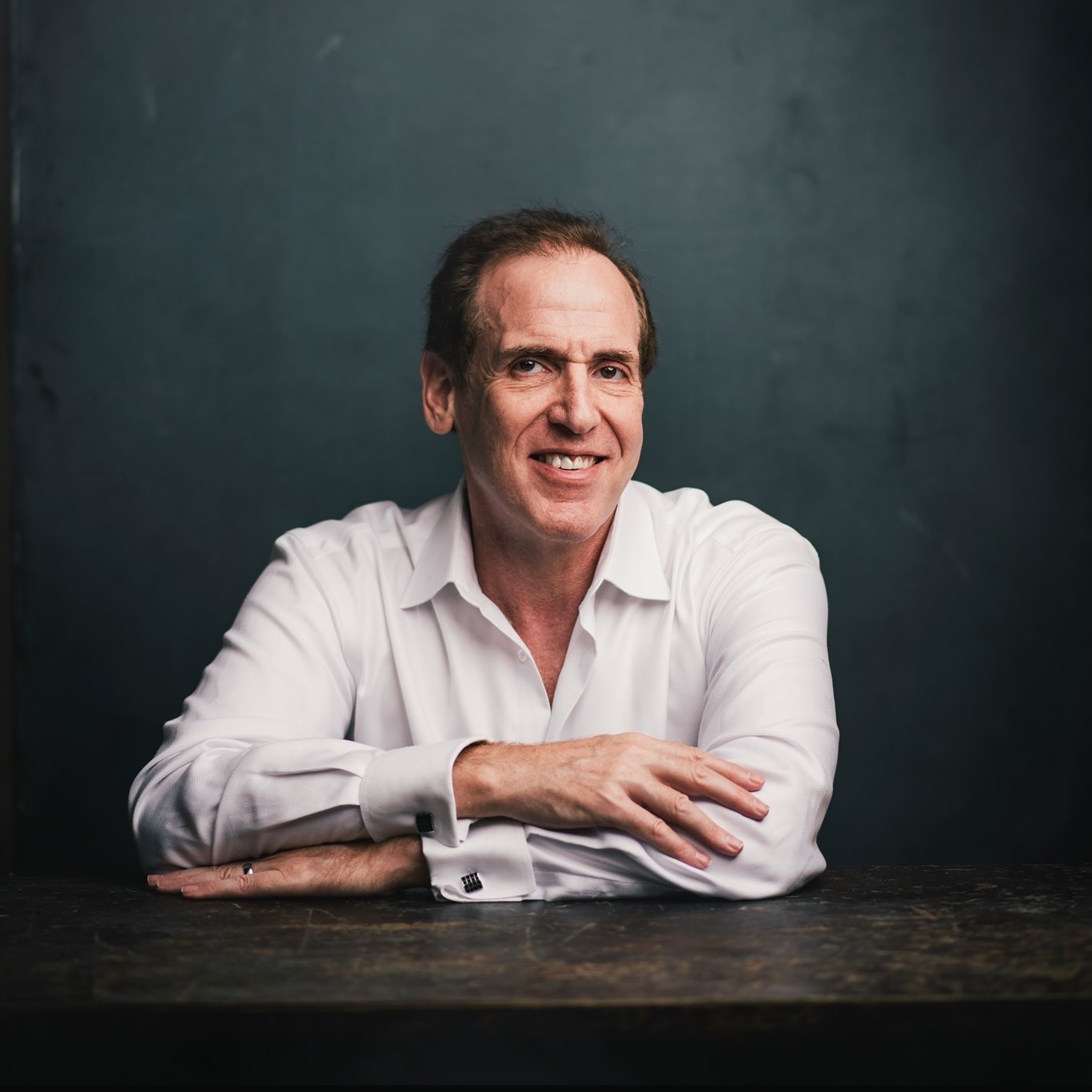 Brian Cuban, younger brother of Dallas Mavericks owner, Mark Cuban, is an attorney, best-selling author, activist and recovery advocate.
Brian has a storied history with drug and alcohol addiction stemming from bullying and fat-shaming during his youth. He became addicted to alcohol while he was a freshman at Penn State, and by the time he graduated from the University of Pittsburgh School of Law, he was also addicted to cocaine. At one point, he was routinely using cocaine at work and even once at the federal courthouse in Dallas.
For nearly 15 years, Brian has been in recovery from alcohol, cocaine and bulimia. He has chronicled these issues in two best-selling books, "Shattered Image: My Triumph Over Body Dysmorphic Disorder" and "The Addicted Lawyer, Tales of the Bar, Booze, Blow & Redemption."
Brian joins Addiction Talk to further discuss his experiences with addiction, mental health conditions and helping others throughout his recovery journey.
---
Episode 13: Braunwyn Windham-Burke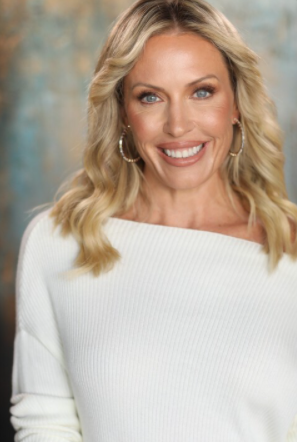 Joining Addiction Talk is Real Housewives of Orange County alum and mom of seven, Braunwyn Windham-Burke. Braunwyn will discuss her past struggles with alcohol – something she was very open about during her time on the show – navigating sobriety and finally living her truth.
---
Episode 12: Rumer Willis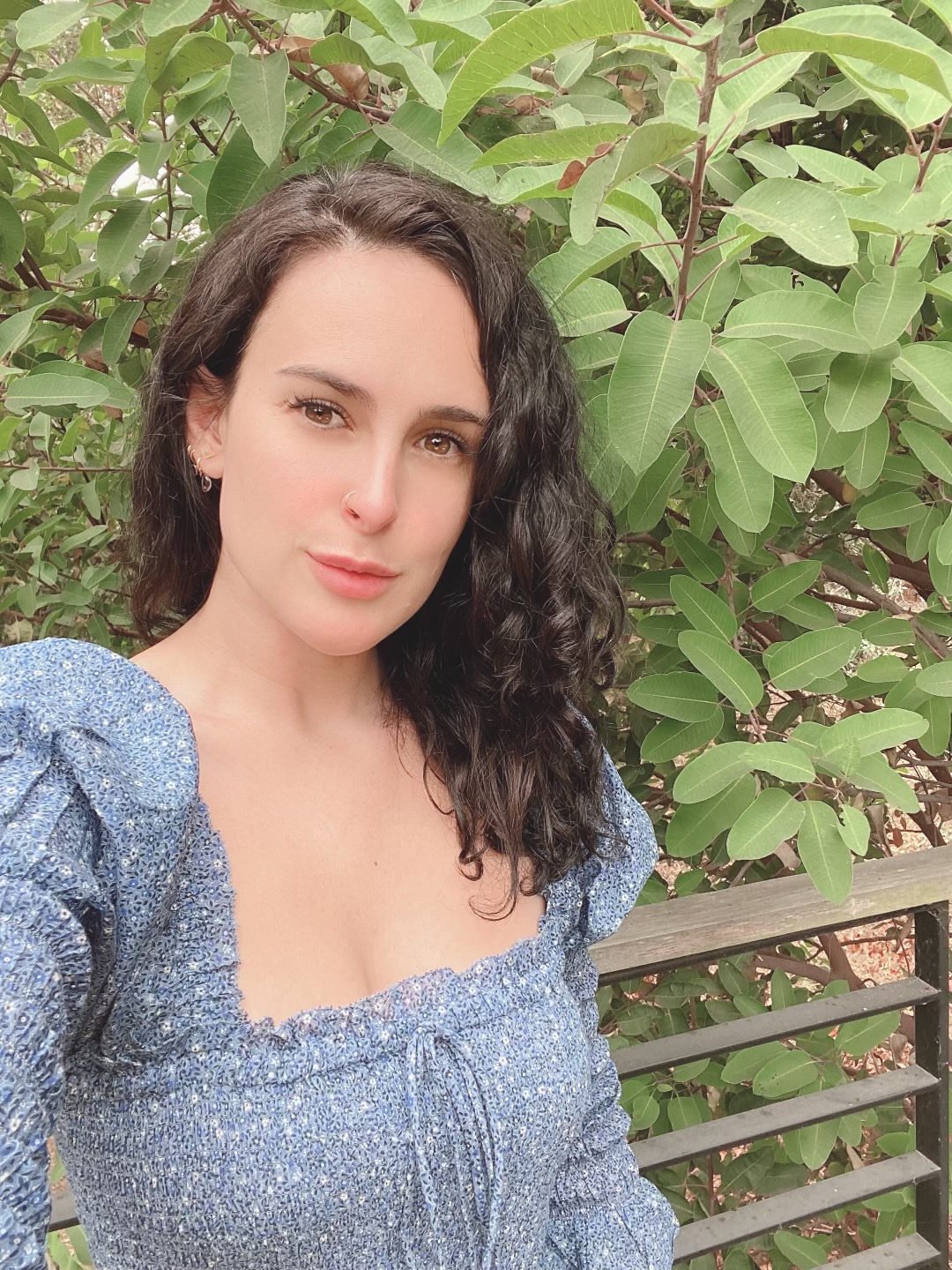 Joining "Addiction Talk" is actress and singer Rumer Willis, the eldest daughter of actors Demi Moore and Bruce Willis. On this upcoming special episode, which will be broadcast live on Instagram, Rumer will discuss her struggle with alcohol use, the impact of addiction on her family and expand upon how she has chosen to focus on herself in her recovery journey.
---
Episode 11: Symone Redwine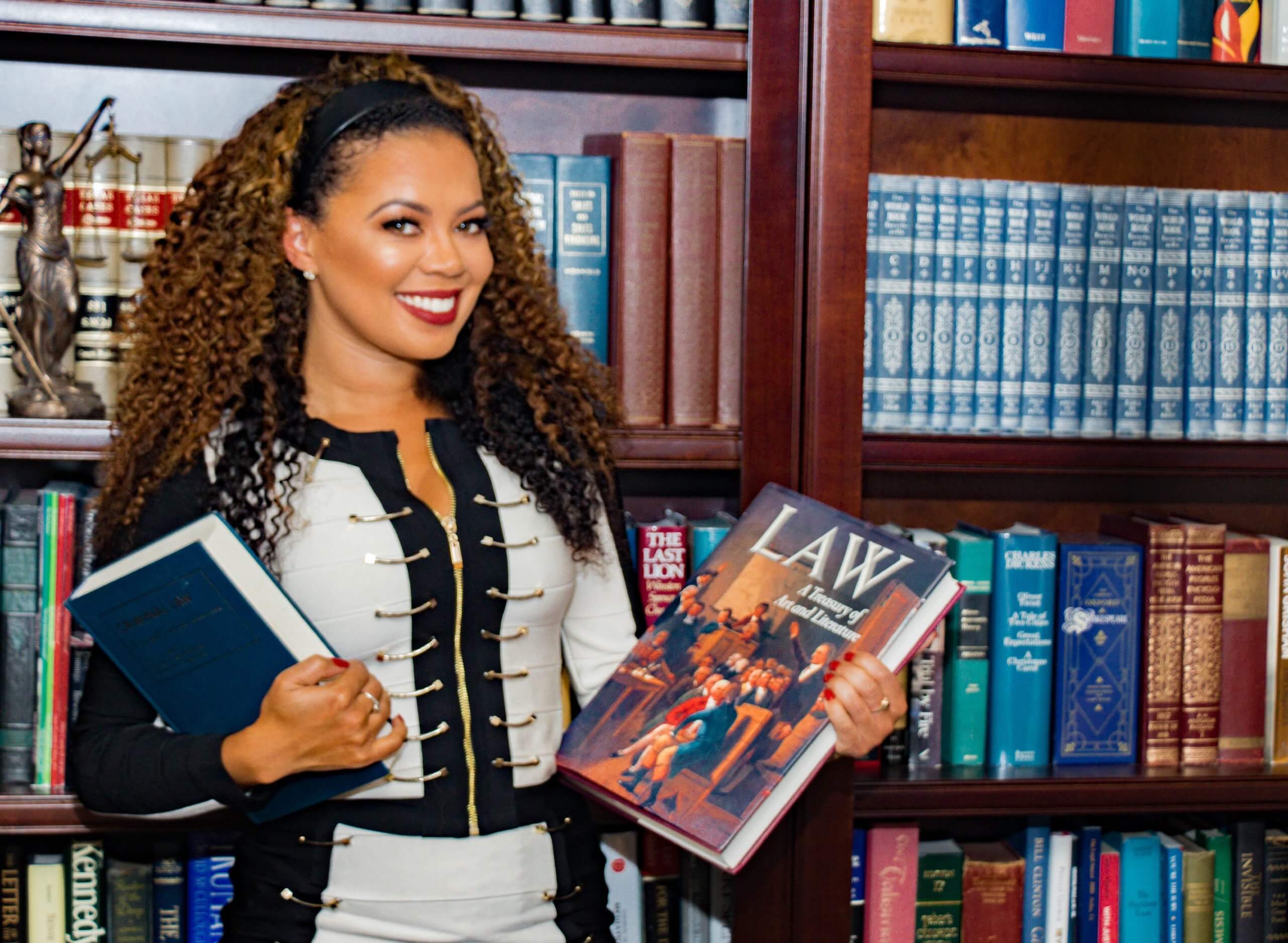 Symone Redwine is a lawyer, owner of The Redwine Law Firm, PLLC, host of the podcasts "Is That Legal?" and "Ages and Stages." She is also a recent cast member of OWN TV's reality dating show "Ready to Love."
Professionally, Symone has seen much success in her law career having practiced fashion and trademark law in New York City. In addition to handling high-profile cases that have received national attention, some of her clients include Christian Louboutin, Louis Vuitton and Diane von Furstenberg.
Symone joins "Addiction Talk" to speak about a topic very personal to her: her addiction to Adderall. Symone will talk about her addiction, how it started and the treatment she received at American Addiction Centers facility River Oaks that set her on her path to recovery.
---
Episode 10: Steven Kuhn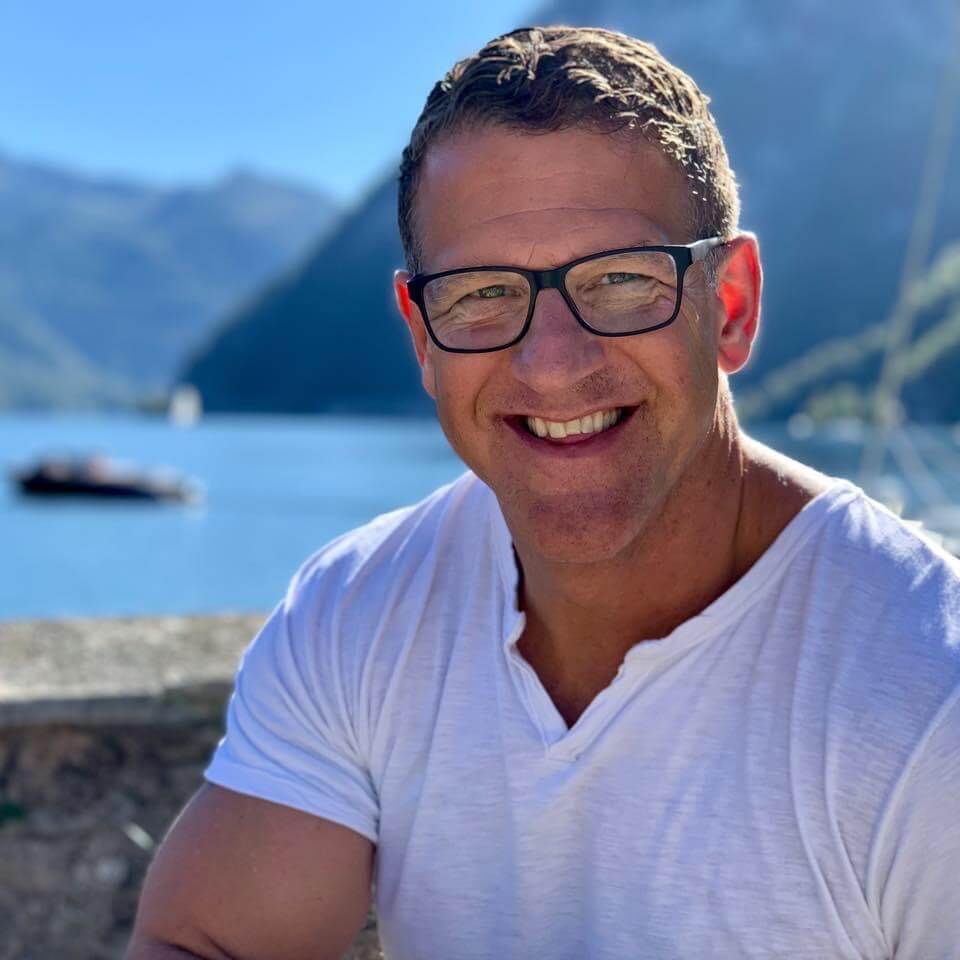 Steven Kuhn is a decorated U.S. Army combat veteran, Bronze Star Medal recipient,  speaker, author, entrepreneur and owner of QOL Enterprises, where he helps leaders improve their lives and business.
After his experiences during the Gulf War in 1991, Kuhn developed Combat PTSD. His trauma, in addition to the depression, loss of identity and lack of purpose that veterans sometimes experience after the end of their service, led Kuhn to attempt suicide.
In honor of Suicide Prevention Awareness Month, tonight he joins "Addiction Talk" to detail how he turned his life around after that fateful night in 2008 and how he currently manages his PTSD.
If you know someone in crisis, call the National Suicide Prevention Lifeline at 1-800-273-TALK (8255)
---
Episode 9: Vic Vela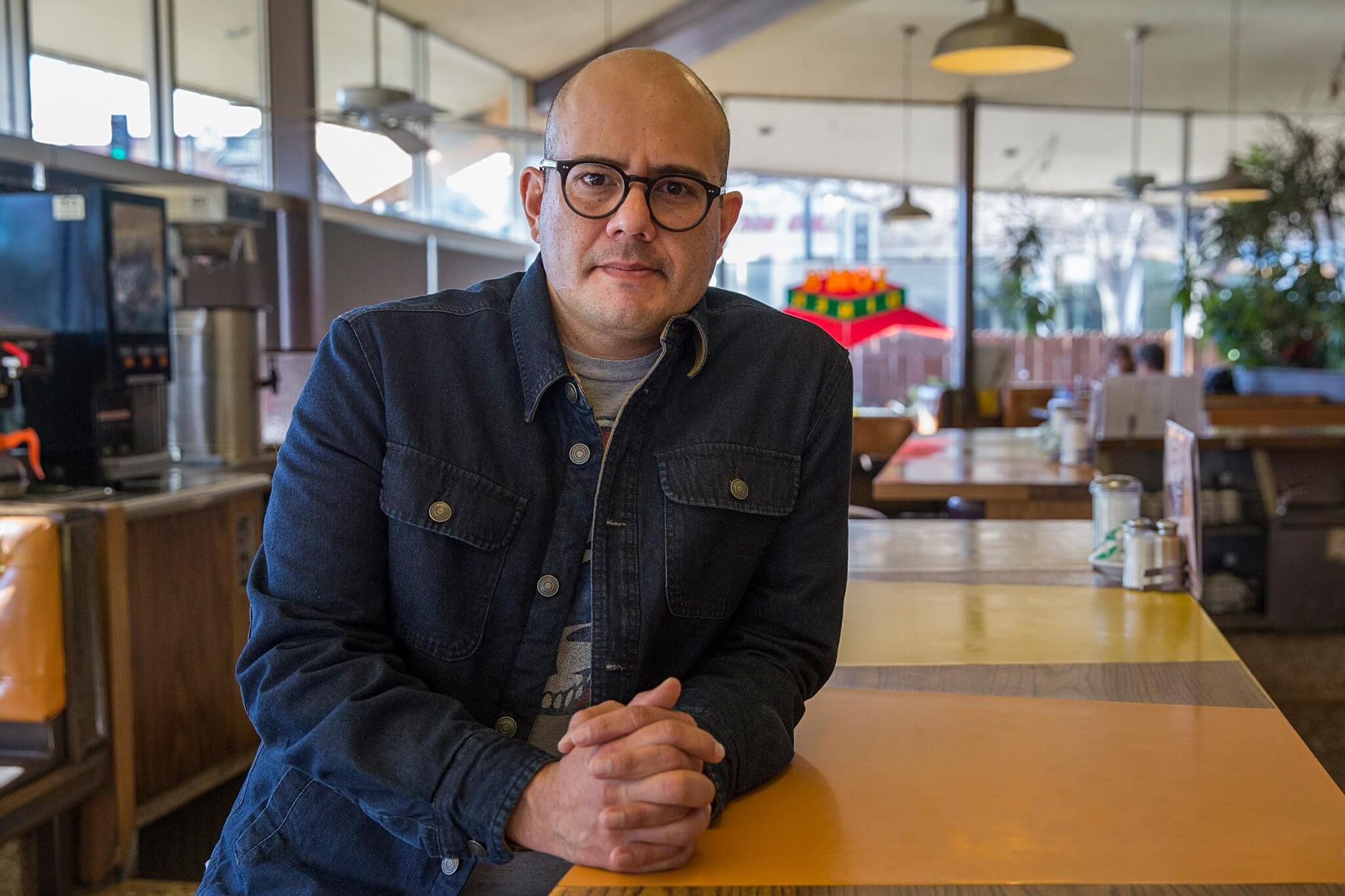 Vic Vela is an award-winning journalist and reporter at Colorado Public Radio where he covers government and politics throughout the state. Vela is also the host of "Back from Broken," a recovery podcast that features inspirational stories from people who have overcome their addictions and learned from adversity; an effort very close to him as he has more than six years in recovery himself.
During Vic's episode of Addiction Talk, he'll speak about his 15-year addiction to cocaine, his HIV diagnosis and his fateful road to recovery.
---
Episode 8: Lamar Odom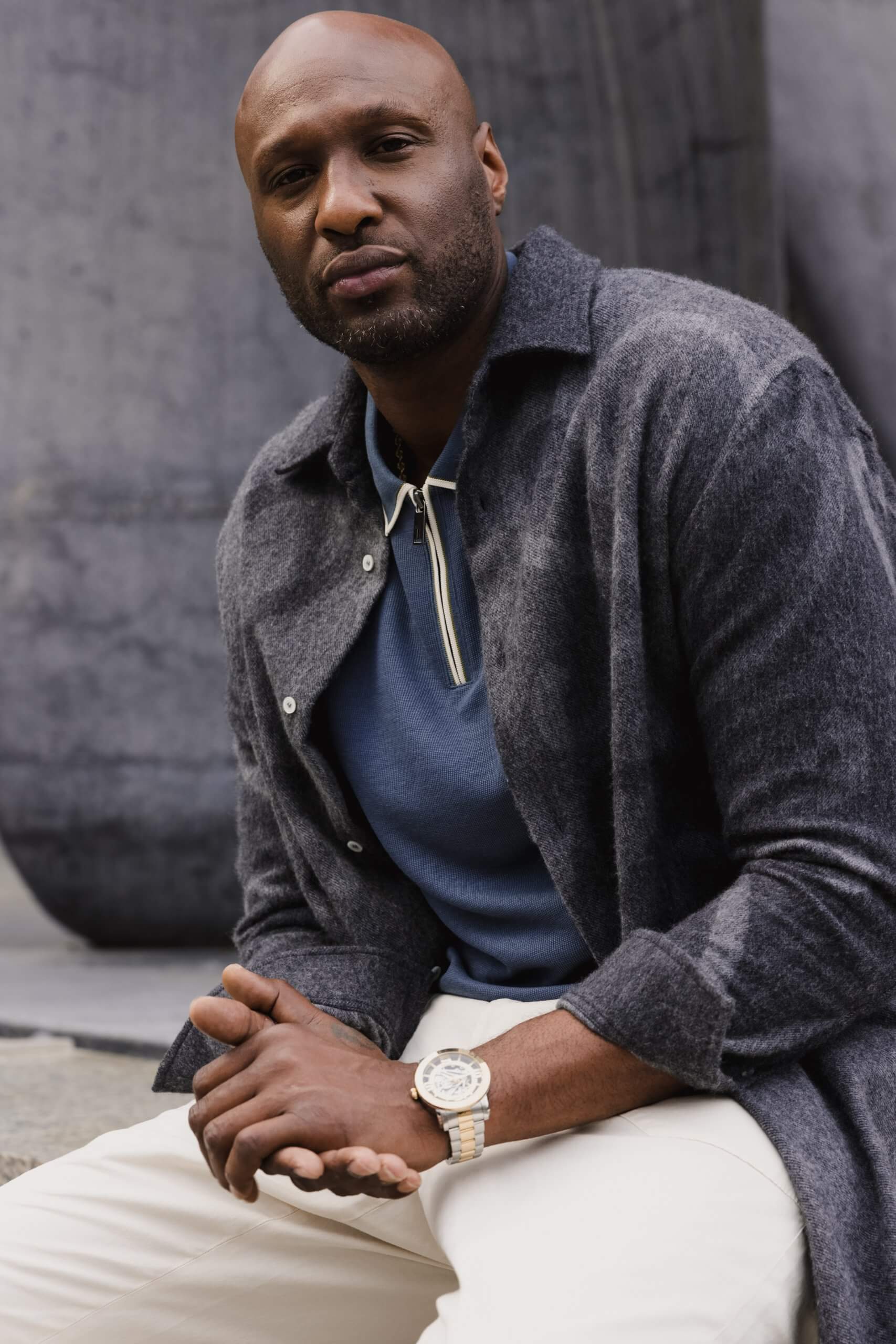 Former Laker and two-time NBA champion Lamar Odom will join addiction talk to speak candidly about his public battle with addiction. He will also chat about his new documentary, "Reborn," where he shares his personal healing journey and some of the most challenging and painful times in his life.
---
Episode 7: Kassi Underwood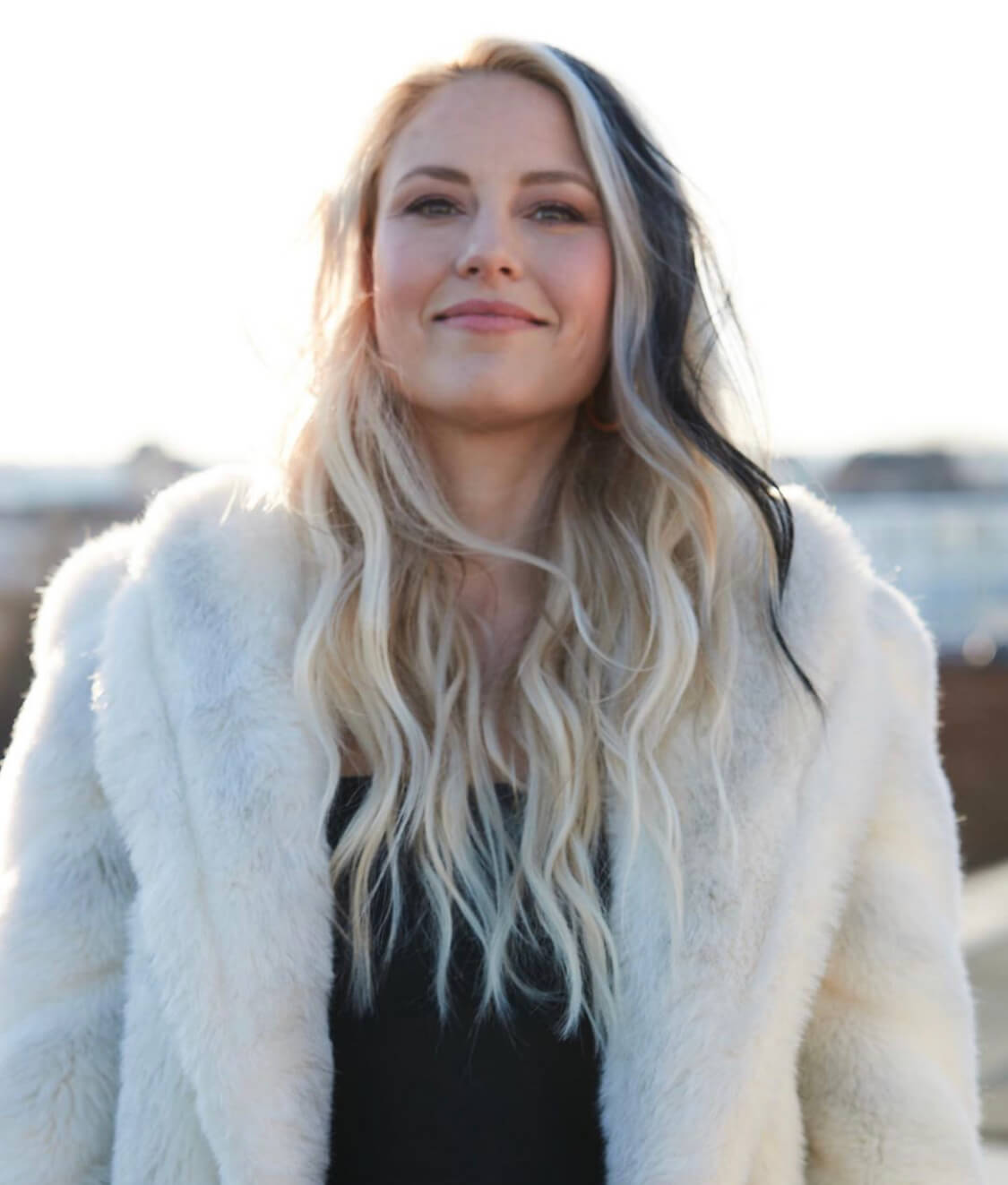 Kassi Underwood – spiritual teacher, author, founder of The Practice, host of the podcast Big Energy, and the first-ever resident Meditation Advisor at Harvard – joins Addiction Talk to speak about her personal journey to healing. By utilizing The Practice, the result of fourteen years of spiritual, social, and psychological study, she was able to heal her addictions, depression and anxiety.
---
Episode 6: Mental Health and Veterans
In a special midday edition of Addiction Talk, Army veteran Annette Whittenberger, Army veteran Steven Kuhn and AAC's Chief of Staff and former Navy SEAL Dan Cerrillo will speak about the stigma of mental health among service members and veterans.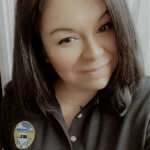 Annette Whittenberger is a retired, disabled Army veteran of 17 years, a military spouse and mother of two. Today, her work consists of coaching others through PTSD, anxiety, depression and helping other men and women who struggle with their mental health.
Annette can be found on Facebook, Instagram and her personal page.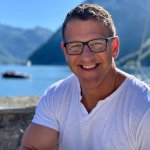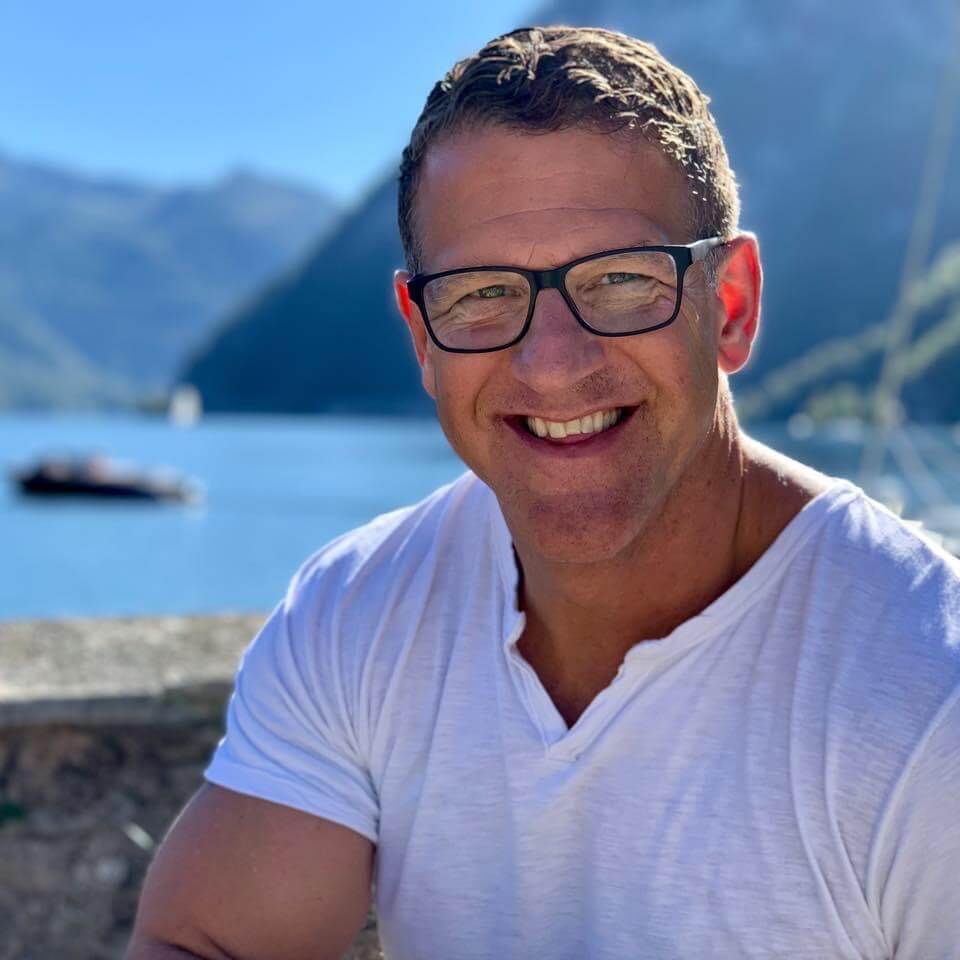 Steven Kuhn is a decorated Army combat veteran and has served one tour of Iraq. He is a speaker, author and consultant who supports individual in personal and professional growth through his H.I.T. (Honesty, Integrity, Transparency) principles. He also co-authored the book "Unleash Your Humble Alpha."
More information about Steven can be found on Facebook, Instagram and his personal site.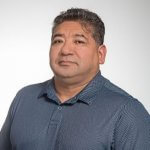 Dan Cerrillo is a decorated Navy SEAL veteran who currently serves as the chief of staff for American Addiction Centers. He is the recipient of the Bronze Star, Navy Commendation and Navy Achievement Medals, all with combat distinguishing devices, as well as the Purple Heart Medal.
In addition to being Chief of Staff, Dan now works full time assisting veterans with addiction and PTSD. He also serves on the board of directors for the Navy SEAL Fund and is an ambassador for the Navy SEAL Foundation.
---
Episode 5: Tackling the Stigma 
This episode of Addiction Talk will feature a panel of past and present NFL players, including Matthew Slater, Patrick Venzke and Derek Price, and the CEO of the NFL Alumni Association, Beasley Reece, speaking about the stigma of addiction within sports in general and among professional athletes.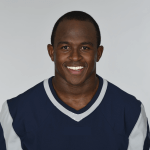 Matthew Slater is a special teamer for the New England Patriots and a three-time Super Bowl champion. Slater is one of the team's most active community participants and regularly takes part in the team's organized community events.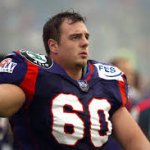 Patrick Venzke is a former player for the Jacksonville Jaguars, Indianapolis Colts, Philadelphia Eagles and is the first German citizen to play in the NFL. After retiring in 2011, Patrick has had a successful career in real estate and is the current NFL Alumni President for the Jacksonville chapter of the NFL Alumni Association.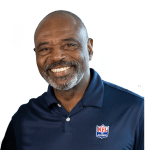 Beasley Reece, CEO of the NFL Alumni Association, is a former defensive back for the Dallas Cowboys, New York Giants and Tampa Bay Buccaneers. He has since had a career in broadcasting as a sports anchor, director and network analyst for NFL games for NBC and CBS. He has held the position of CEO for the NFLA since 2018.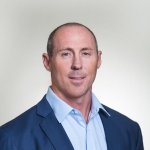 Derek Price is the CEO of Desert Hope Treatment Center in Las Vegas, Nevada, and a former tight end for the Detroit Lions. After two seasons with the team, he suffered a career-ending neck injury that forced his retirement, at which time he began a career in healthcare. In the past 20 years, Price has owned and operated more than a dozen multidisciplinary clinics and served as a business consultant showing healthcare companies how to operate more efficiently.
Episode featured in Boston Herald, Official Website of the New England Patriots, and Treatment Magazine.
---
Episode 4: Tawny Lara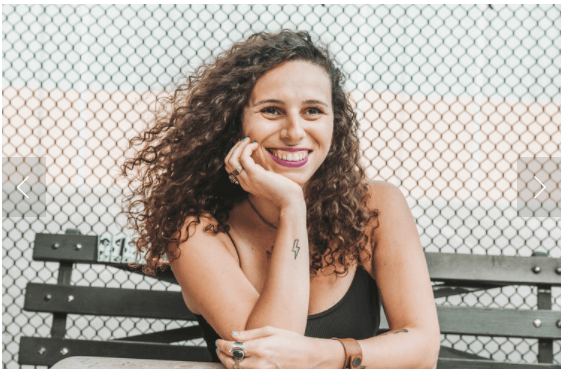 Tawny Lara (she/her) is a bisexual NYC-based writer, public speaker, and podcaster [podcasts.apple.com] who's passionate about smashing stigmas associated with both sexuality and sobriety. She's recently been dubbed "The Sober Sexpert". Tawny's words have been published in Men's Health, the Huffington Post, and more; she's the founder of SobrieTea Party and the host of Recovery Rocks podcast.
Episode featured in WebMD.
---
Episode 3: Ben Higgins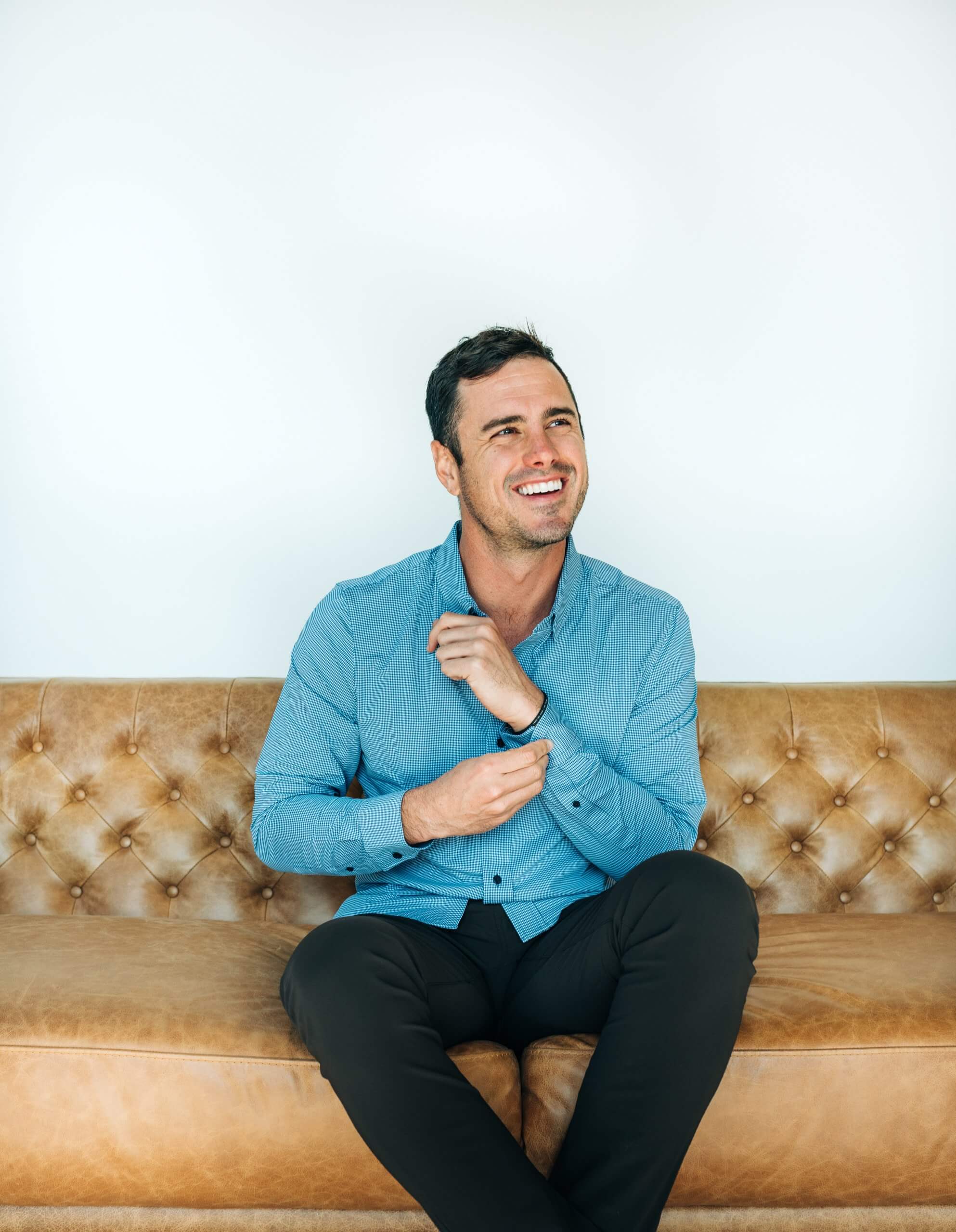 Reality television star Ben Higgins was the lead on the 20th season of ABC's "The Bachelor" after previously appearing on the 11th season of  "The Bachelorette." On this episode of Addiction Talk, Ben will talk about one of the revelations made in his new book, "Alone in Plain Sight: Searching for Connection When You're Seen but Not Known" – his addiction to prescription pain medication.
Episode featured in People Magazine, Page Six, Entertainment Tonight, E! Online and Yahoo Entertainment.
---
Episode 2: Kirstin Walker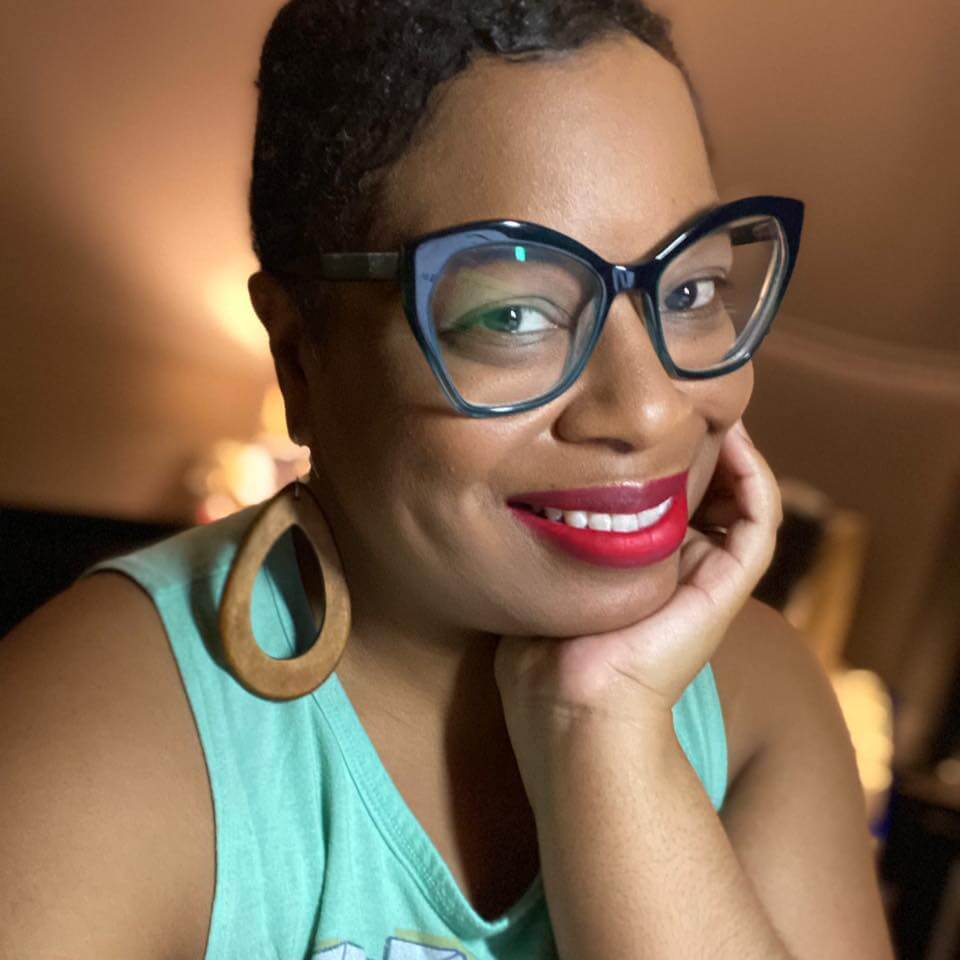 Kirstin Walker is the creator of the blog SoberBrownGirls.com, a safe and supportive space for other sober brown girls that is now a safe place for all sober women. In honor of Black History Month, Kirstin will join Addiction Talk to chat about addiction and her sober journey as a woman of color.
Episode featured in Blavity.
---
Episode 1: Nick Santonastasso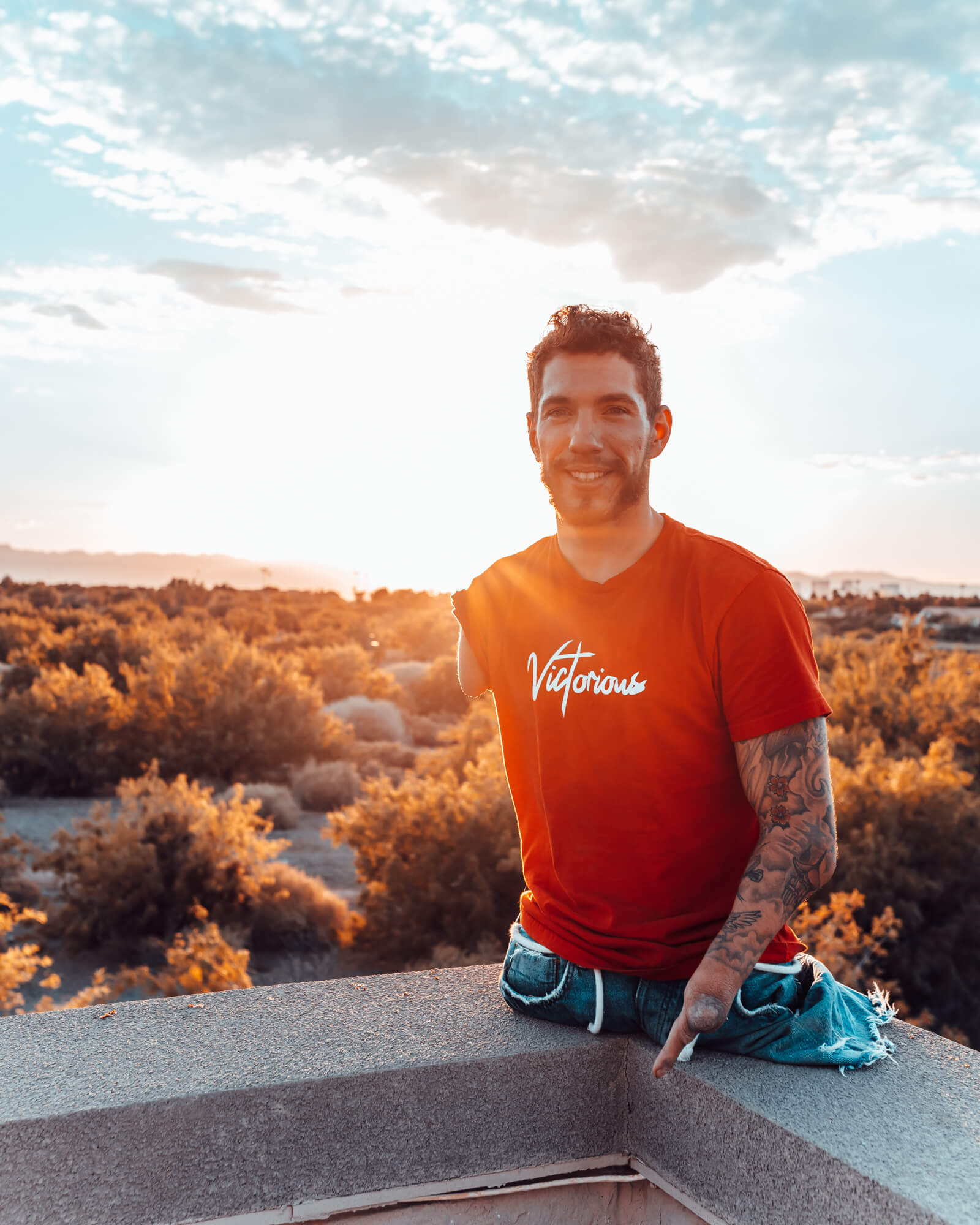 Nick Santonastassso has been defying limitations his entire life. He is one of four people in the world currently living with Hanhart syndrome, a very rare birth defect that resulted in him being born without legs and his right arm. Nick joins Addiction Talk to discuss overcoming the adversity he's experienced in his life, including his brother's recent passing from a drug overdose.
---
If you are struggling with addiction and are looking to change your life, we are here for you.