Medicaid Rehab Coverage for Drug, Alcohol, and Substance Abuse Treatment
Does Medicaid Cover Drug or Alcohol Rehab?
How to Check Medicaid Coverage
What Is Medicaid?
Statistics on Medicaid in the U.S.
Will Medicaid Cover Drug and Alcohol Rehab?
Who is Eligible for Medicaid?
Can I Have Dual Eligibility for Medicaid and Medicare?
What Treatment Does Medicaid Cover?
Verify Your Medicaid Insurance Benefits
Additional Medicaid FAQs
Does Medicaid Cover Drug or Alcohol Rehab?
Medicaid does typically cover drug and alcohol rehab treatment. Medicaid rehab coverage may vary depending on a person's particular insurance plan. The costs associated with substance abuse and addiction treatment may vary between Medicaid health insurance members by state.
Medicaid addiction treatment coverage is now accepted at many addiction treatment centers across the country. Discover more below about how to check your Medicaid coverage, and what types of addiction treatment your Medicaid plan may cover.
How to Check Medicaid Coverage
At American Addiction Centers (AAC), we offer treatment for substance abuse and co-occurring health issues. To learn more about AAC's treatment options give us a call at , or you can verify your insurance by filling out the form below.
American Addiction Centers strives to provide you with the most updated information on each carriers' addiction insurance coverage, but policy changes and errors do occur. Please check with your insurance carrier directly to confirm coverage levels.
What Is Medicaid?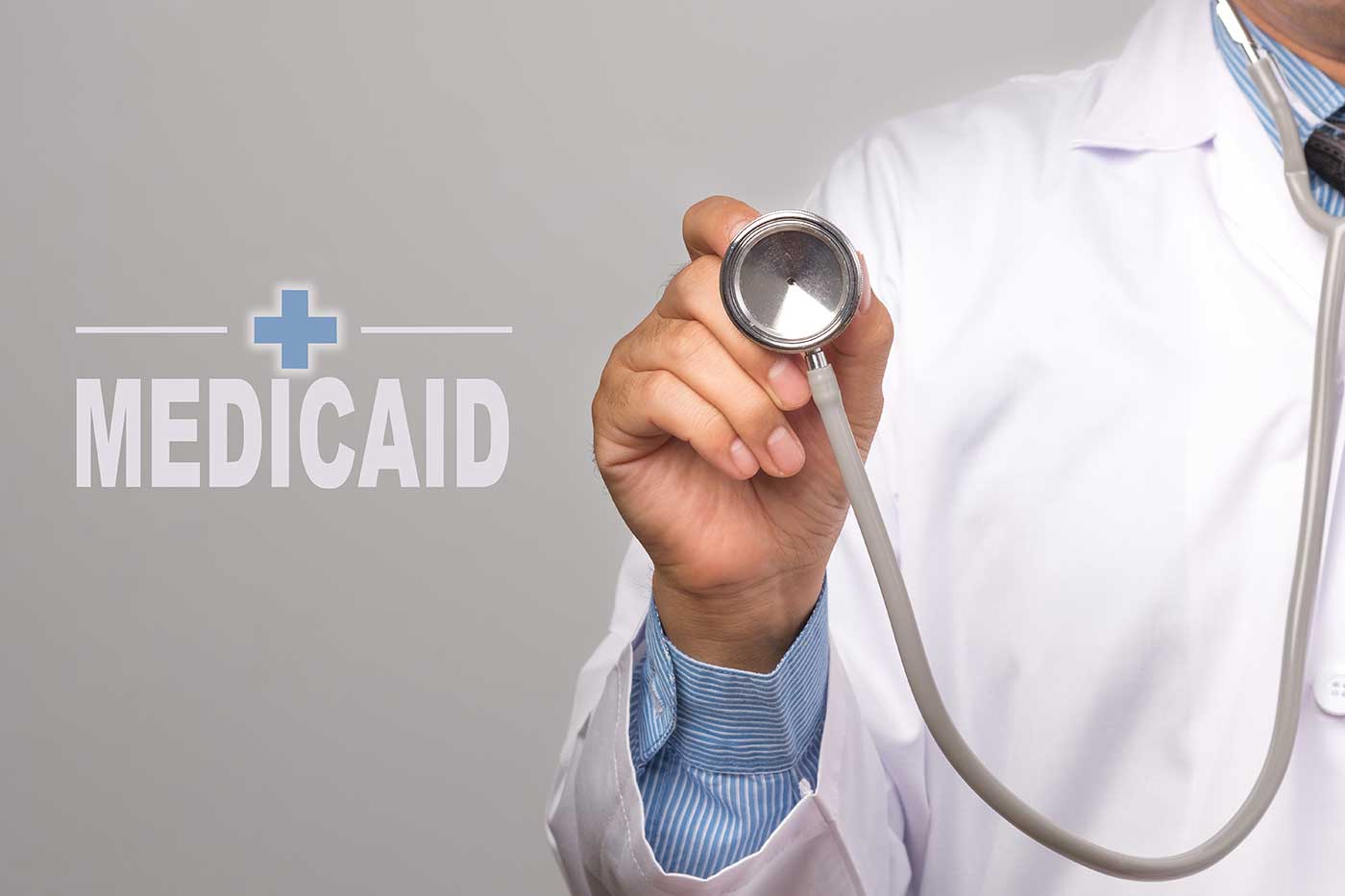 Medicaid is a state and federal health insurance program that, combined with the Children's Health Insurance Program, serves more than 72.5 million people in the U.S.2 Low-income families, disabled adult children, and qualified pregnant women are just some groups that all states are required to cover through Medicaid. Some states offer Medicaid coverage to other groups such as independent foster care adolescents and people receiving hospice care.3 Exact rules for Medicaid eligibility vary by state.
Under the Affordable Care Act (ACA) of 2010, states had the option to expand Medicaid coverage to nearly all low-income people under the age of 65. Eligibility for children was extended to at least 133% of the federal poverty level, and states now have the option to cover adults with income levels at or below 133% of the federal poverty level.2
Financial limitations should never limit an individual's need for treatment. Unfortunately, without the guidance and accurate information, many who battle a substance use disorder (SUD) or an alcohol use disorder (AUD), often do feel limited. At American Addiction Centers, we work with Medicaid insured patients to help them to get the treatment they need. Because Medicaid coverage varies by state, reach out to one of our admissions navigators at to see what you're qualified for and how we can get you on the road to recovery today!
Statistics on Medicaid in the U.S.
Nearly 12% of adults with Medicaid have a substance use disorder (SUD).1
Medicaid combined with the Children's Health Insurance Program serves more than 72.5 million people in the U.S.2
As of 2020, the average monthly number of people served through Medicaid was estimated to be 15.9 million adults and 28.9 million children.15
Financial Data from the Centers for Medicare & Medicaid Services reported $473.7 billion in federal program spending for Medicaid in 2020.15
Will Medicaid Cover Drug and Alcohol Rehab?
State insurance does typically cover rehab for most individuals. While Medicaid does often cover addiction treatment, Medicaid substance abuse treatment coverage is also highly dependent upon individual state policies.
Medicaid is operated at the state level. Each state has its own eligibility requirements and offers different levels of coverage for addiction treatment. Some states limit coverage by service, while others require prior authorization before providing coverage. Some states will only cover substance abuse services if treatment is deemed medically necessary and part of a treatment plan.
Prior to the ACA, coverage for substance abuse treatment was an optional benefit through Medicaid, and states provided only limited coverage. Following the rollout of the ACA, states expanded Medicaid coverage to include benefits for substance abuse and mental health services.4
These benefits must meet the requirements of the Mental Health Parity and Addiction Equity Act (MHPAEA). The MHPAEA is a federal law that prevents health insurance providers from offering benefits that are less favorable for substance abuse and mental health services compared with those for other medical and surgical services.5
Though Medicaid does provide coverage for substance abuse and mental health services, not all addiction treatment centers accept Medicaid as a form of payment. However, many treatment centers will perform a complimentary insurance benefits check to confirm which benefits, if any, you can receive from Medicaid for addiction treatment. You can also use this chart to see which substance abuse benefits are covered by Medicaid in your state.
States Differ in Medicaid Addiction Treatment Coverage
A 2016 study published in the journal Health Affairs used data from 2013 to 2014 to examine how each state defined Medicaid benefits for substance use disorders. Analysts found that many states failed to cover all levels of care required for effective substance abuse treatment—including medications used to treat opioid use disorder. This means that low-income populations in certain states who are on Medicaid may not have access to these services.6
If you have Medicaid and are ready to recover from an alcohol or drug use disorder, it may help pay for detoxification, therapy, maintenance medications, and other addiction treatment services.
There are always options for Medicaid patients to private pay or to use other insurance options. Please contact us to learn more.
Who is Eligible for Medicaid?
The following items may be used to determine eligibility for Medicaid2:
Financial Eligibility: You must meet the financial requirements which may be determined by your Modified Adjusted Gross Income (MAGI). Some individuals are exempt like those eligible based on disability or age (65 and older).
Citizenship & Residency: Medicaid beneficiaries must generally be residents of the state in which they are receiving benefits and must either be a citizen of the United States or be a qualified non-citizen.
Can I Have Dual Eligibility for Medicaid and Medicare?
A person may be enrolled in both Medicaid and Medicare at the same time as long as they meet the eligibility requirements for both. Someone who has both types of coverage is known as a dual-eligible beneficiary.16 Medicare typically pays for Medicare covered services first and then Medicaid tends to cover services Medicare does not cover. In 2018, 12.2 million individuals were simultaneously enrolled in both Medicaid and Medicare.17
What Treatment Does Medicaid Cover?
Medicaid may provide coverage for the following substance abuse and mental health treatments in your state. Before choosing an addiction treatment center, make sure the services you need are offered by your chosen provider and that the treatment center accepts Medicaid as a form of payment.
Medicaid Detox Programs
Detox centers that take Medicaid are fairly common in the United States. Detox is the first stage of addiction treatment and helps you safely withdraw from drugs and alcohol in a controlled, supervised medical setting. Detox facilities that accept medicaid may also offer residential treatment and outpatient treatment, but detox often precedes these levels of care as well as medication maintenance and behavioral therapy at an addiction treatment center.7 
Does Medicaid Cover Inpatient Rehab?
Medicaid does typically cover inpatient rehab. Residential treatment that centers that accept Medicaid plans exist across our entire nation.
Most rehabs that take Medicaid generally provide programs provide medical care and substance rehabilitation—including group and individual therapy, 12-step meetings, and other recovery activities—24 hours per day in a highly structured setting. Short-term programs last between 3 and 6 weeks and are followed by outpatient therapy. Long-term programs last for between 6 and 12 months and focus on resocializing patients as they prepare to re-enter their communities. These programs may offer ancillary services such as employment training.8
Medicaid Outpatient Rehab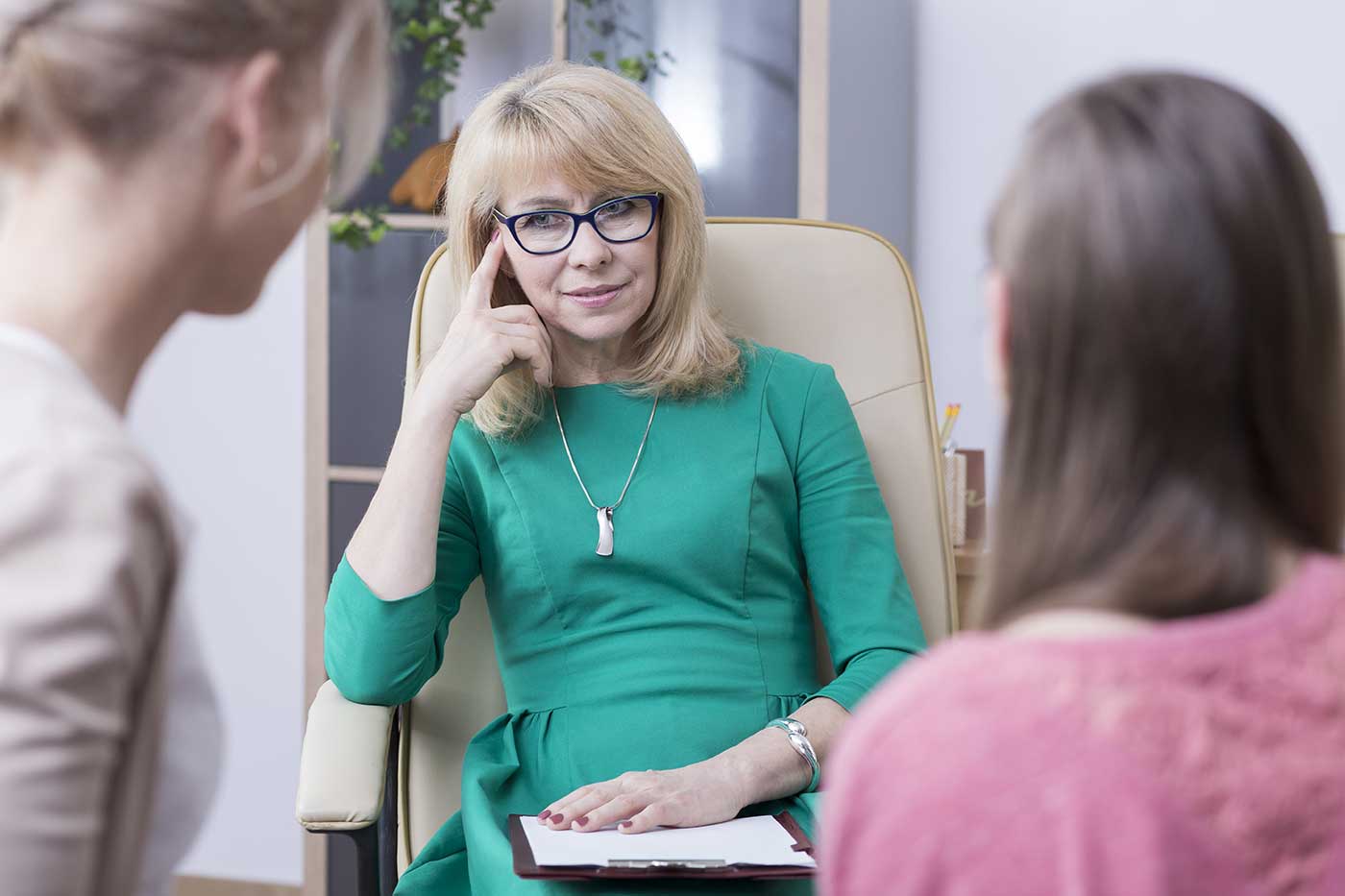 Outpatient rehabs that takes Medicaid exist across the country. Outpatient services provide a range of therapies in group and individual settings, including psychoeducation, skills development, cognitive behavioral therapy, and support groups. Patients do not live at the treatment facility while they are involved in these programs. However, American Addiction Centers provides room and board to clients in its partial hospitalization and intensive outpatient programs who do not live in the local area.
Intensive outpatient services offer at least 9 hours of therapy per week in sets of three 3-hour sessions, and some studies have found them to be similar to residential and inpatient programs in both services and effectiveness.9  
Partial hospitalization programs (PHPs) provide care for people who need a more comprehensive level of treatment than standard or intensive outpatient. These programs consist of around 20 hours a week of treatment and may include vocational and educational counseling, family therapy, medically supervised use of medications, and treatment of co-occurring disorders. IOPs may also offer these services, but the time commitment of a PHP is greater.10
Screenings Covered by Medicaid
Screenings identify whether patients currently have or are developing problems with substance abuse. Screenings also help match patients with treatments that can benefit their unique needs in terms of recovery from substance abuse.11
Medicaid for Mental Health Counseling and Substance Abuse Therapy
Behavioral counseling and therapy are used to engage patients in their addiction treatment and help them reframe thoughts, attitudes, and behaviors surrounding substance abuse. Cognitive behavioral therapy, contingency management, community reinforcement, and motivational enhancement are just some of the therapies and counseling approaches used in substance abuse treatment.12
Opioid Maintenance and Craving Medications Using Medicaid
Methadone and buprenorphine are opioid medications that help decrease cravings and alleviate withdrawal symptoms from other opioids such as heroin. Naltrexone is used to decrease the risk of relapse by blocking the effects of other opioids; naltrexone may be administered after successful withdrawal management and detox completion.13
These treatment medications are often combined with behavioral therapies.
Find Substance Abuse Treatment Centers That Accept Medicaid
Long term treatment centers that accept Medicaid may be available at American Addiction Centers. To understand the full scope of your Medicaid addiction treatment coverage, or find inpatient or outpatient substance abuse treatment centers that accept your insurance plan, call your insurance plan to inquire on your benefits.
Verify Your Medicaid Insurance Benefits
Additional Medicaid FAQs
Sources
Medicaid. Substance Use Disorders.
Medicaid. Eligibility.
Medicaid. List of Medicaid Eligibility Groups.
Boozang, P., Bachrach, D., and Detty, A. (2014) Coverage and Delivery of Adult Substance Abuse Services in Medicaid Managed Care. Centers for Medicare & Medicaid Services.
Centers for Medicare and Medicaid Services. Mental Health Parity and Addiction Equity Act (MHPAEA).
Grogan, C.M. et al. (2016). Survey Highlights Differences In Medicaid Coverage For Substance Use Treatment And Opioid Use Disorder Medications. Health Affairs, 35(12), 2289–2296.
National Institute on Drug Abuse. (2017). Frequently Asked Questions.
National Institute on Drug Abuse. (2018). Types of Treatment Programs.
McCarty, D. et al. (2014). Substance Abuse Intensive Outpatient Programs: Assessing the Evidence. Psychiatric Services, 65(6), 718–726.
The University of Arizona: MethOIDE. Treatment Settings.
SAMHSA. (2009). Substance Abuse Treatment: Addressing the Specific Needs of Women.
National Institute on Drug Abuse. (2018). Behavioral Therapies.
National Institute on Drug Abuse. (2016). Effective Treatments for Opioid Addiction.
National Institute on Drug Abuse. (2018). How do other mental disorders coexisting with drug addiction affect drug addiction treatment?
Centers for Medicare and Medicaid Services. CMS Fast Facts.
Centers for Medicare & Medicaid Services. (2020). People Dually Eligible for Medicare and Medicaid.
American Council on Aging. Medicaid By State: Alternative Names and Contact Information.
You Might Also Be Interested In
Last Updated on March 18, 2021
Start your recovery today.
American Addiction Centers can help you get the care you deserve.