Cigna is In-Network with AAC
Cigna Insurance Coverage for Addiction Treatment
On this page, you will learn about Cigna health insurance coverage for substance abuse treatment and how to confirm what benefits are available under your specific plan.
Yes. Cigna covers drug and alcohol rehab.
American Addiction Centers (AAC) aims to provide you with the most current and updated information on addiction insurance coverage.

Does Cigna Health Insurance Cover Drug or Alcohol Rehab?
Yes, Cigna insurance may be able to cover all or part of the cost of rehab depending on your level of coverage.
American Addiction Centers (AAC) is in-network with Cigna at a number of our facilities, including AdCare Rhode Island, which operates in several locations throughout the state, and Sunrise House Treatment Center in Lafayette, New Jersey, among others. AAC's facilities offer different levels of care for substance addiction, substance misuse, and co-occurring mental health issues. Depending on your policy and location, your addiction treatment could be covered.
How to Check Cigna Rehab Coverage
At AAC, we have treatment facilities across the country; with a unique atmosphere and different levels of care to help treat your addiction. To learn more about AAC's treatment options, give us a call at , or you can verify your insurance by filling out the form below.
AAC strives to provide you with the most updated information on each carriers' addiction insurance coverage, but policy changes and errors do occur. Please check with your insurance carrier directly to confirm coverage levels.
Options if Cigna Does Not Cover the Cost of Rehab
If Cigna does not cover the cost of rehab, there are various other ways that you can pay for rehab. For example, some rehabilitation centers offer payment plans and accept private payments. There are also a variety of free rehab centers and state-funded rehab centers in the United States for those that don't have private health insurance or those with insurance that won't cover their chosen treatment center.
Cigna Employee Assistance Program for Drug and Alcohol Use
Cigna offers an employee assistance program (EAP) that gives you access to licensed clinicians, who can talk to you about your drug and alcohol use. The EAP is available with some healthcare plans purchased through an employer. This program allows you to meet in person with a licensed counselor, speak with a consultant on the phone, or chat with a consultant through live chat.6
What Will Cigna Insurance Cover?
Depending on the plan, Cigna may cover a range of treatments and services for substance use disorders, including:
Inpatient and residential rehab.
Outpatient and intensive outpatient programs (IOPs).
Partial hospitalization programs (PHPs).
Detoxification.
Mental health and co-occurring disorder treatment.
Medications for addiction treatment.
Mental Health and Co-Occurring Disorders
Cigna health insurance may also cover co-occurring disorder treatment as part of substance use treatment. Coverage by Cigna for mental health conditions and co-occurring disorders may benefit those who suffer from depression, anxiety, post-traumatic stress disorder (PTSD), bipolar disorder, and a variety of other mental illnesses. Ask your insurance provider or your desired treatment center about your possible mental health and co-occurring disorder treatment coverage.
Medications
Cigna health insurance may also cover medications for individuals in treatment for drug and alcohol misuse. To determine whether or not your Cigna health insurance plan covers the full or partial cost of medications prescribed both in and out of rehab, speak with your insurance provider.
Outpatient Rehab
Outpatient rehab takes place in clinics at hospitals, mental health facilities, counselors' offices, and local health department offices. Outpatient treatment sessions vary in intensity but all allow you to live at home or in a sober living environment while receiving treatment.7  
Intensive Outpatient
Intensive outpatient programs (IOPs) typically meet 3 days per week for 10 and 20 hours of therapy each week. IOPs may last 1 to 3 months and may include individual counseling and group therapy sessions. At an outpatient program, patients do not stay at the treatment facility overnight.7 However, AAC may have housing available for clients who do not live in the local area.
Partial Hospitalization
Partial hospitalization programs (PHPs) usually meet 5 days per week for most of the day. PHPs allow you to receive day treatment while living at home or in a sober living facility. They may be good fits for people who struggle with more severe substance use disorders but who don't need round-the-clock care.7, 8
Cigna Inpatient/Residential Rehab Coverage
In an inpatient program, individuals live at the treatment facility while receiving care. The program may provide a wide range of therapies, including counseling, medical care, and 12-step groups. Inpatient treatment might be a good choice for those who also need treatment for co-occurring physical or mental health problems, who need a safe environment in which to recover from drug and alcohol use, who have not had success with outpatient programs, and who don't live near an outpatient center.7
Is Rehab Confidential?
Drug rehab centers, including AAC facilities, are not allowed to disclose any identifiable healthcare information. This is prohibited by law. Your identifiable healthcare information is strictly confidential and cannot be disclosed to any outside party without written consent. Examples of exceptions include court-ordered disclosures, medical emergency disclosures, or the information is requested for the purpose of a program evaluation.
Types of Addictions Cigna Typically Covers
Cigna plans that cover substance use disorder treatment cover most major addictions. Most drug and alcohol rehab centers that accept Cigna can treat nearly any addiction. They often offer a range of services that can be customized to fit an individual's specific needs.
Cigna may offer treatment coverage for addictions, including:
Cigna Types of Plans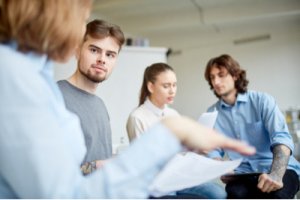 Cigna offers plans to individuals, families, and employers. Types of plans include health maintenance organization (HMO), exclusive provider organization (EPO), point-of-service (POS), and preferred provider organization (PPO).9
In general, Cigna PPO & HMO plans will include:10
Bronze. Cigna's Bronze plan pays 60%, you pay 40%, and the pricetag is lowest in relation to other plans.
Silver. Cigna's Silver plan pays 70%, you pay 30%, and the pricetag is medium.
Gold. Cigna's Gold plan pays 80%, you pay 20%, and the pricetag is high.
Platinum. Cigna's platinum plan pays 90%, you pay 10%, and the pricetag is highest.
HMOs require you to choose a primary care provider from a local network of health care providers. The costs of HMOs are generally lower than most other health insurance plans, if you receive care within the network. EPOs allow you to choose from a network of participating providers, and they may require you to choose a primary care provider. If you seek treatment out of network with an EPO plan, it will likely not be covered.9
A POS plan offers in-network care at a low cost, requires you to choose a primary care provider, and requires you to receive referrals for specialists. With a POS plan, you can see in- or out-of-network specialists but will likely pay higher costs for out-of-network care. PPOs offer you a large network of health care providers and do not require you to choose a primary care provider. With a PPO, you can see specialists without obtaining a referral.9
Rehab Facilities That May Accept Cigna
AAC's AdCare Rhode Island and Sunrise House facilities are currently in-network with Cigna insurance. However, this may change as more providers become in-network with our various facilities and you may still be able to attend any of our other rehabs as well. Let us work with you and your insurance in order to match you up with the best treatment for your situation. Call us today at to discuss your options and the treatment process.
What Is Cigna Insurance & How Does It Work?
Cigna is a worldwide health service company that helps people better their overall health and well-being. It serves more than 95 million people around the globe.1
Cigna provides coverage for a range of treatments that help people recover from substance use disorders. Cigna also provides coverage for mental health services for mental illnesses such as anxiety and depression.
American Addiction Centers accepts Cigna. Follow this link to get more information about payment options and verify your insurance benefits.
How Does Cigna Rehab Coverage Work?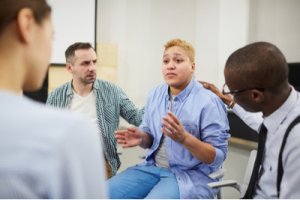 The level of coverage you receive from Cigna for substance use treatment will vary based on your plan and the state you live in.
Preauthorization is usually required for treatment of substance use disorders. Preauthorization, also known as prior authorization or prior approval, is when your health insurer determines that a treatment or equipment is medically necessary for your condition.2 Those who require preauthorization for substance use disorder services and fail to obtain it may be responsible for paying the full cost of treatment.
You may also be required to meet a deductible and/or pay a copayment or coinsurance if the services you receive are not fully covered. A copayment is a flat amount you pay for the services; coinsurance is a percentage of the costs that you pay. A deductible is the amount you pay for covered services before Cigna will pay for services.3,4
Receiving drug rehab treatment from an in-network provider may help you avoid paying the full cost of treatment. In-network providers have negotiated an agreed-upon price for services with the health plan, which are generally at a lower cost than for someone without insurance or through a plan in which the provider is not in-network.5 Out-of-network providers have not negotiated set prices, and you will likely be charged more to use these providers.5
What is Evernorth?
Evernorth is a new brand under Cigna's health services portfolio. Evernorth Health Inc, is a wholly-owned subsidiary of Cigna Corporation and aims to bring flexible solutions for health plans, employers, and government organizations.
Does Evernorth Cover Addiction Treatment?
Yes, Evernorth may cover drug or alcohol rehab. This may depend on your plan. Just let us know you have Evernorth insurance when you call us to inquire about rehab treatment. Call us today at
Our Insurance Statistics
Over 29,000 people have used Insurance to attend treatment at one of our facilities since 2020.
Over 1,500 people have used Cigna to attend treatment since 2020.
Our verification of benefits form has been filled out over 350 times for Cigna insurance since 2020.
Cigna has an over 95% acceptance rate for one of our facilities when using our online form.
See if you are in-network with us.
The next steps to getting treatment include, reaching out, finalizing the plan, and getting to treatment.
Step 1: Contact us at Or fill in our insurance verification form below and one of our caring admissions navigators will reach out to discuss your options at American Addiction Centers.
Step 2: Talk with one of our navigators about your physical, mental, and financial situation so they can help you create a treatment plan and find the best placement for you. Our team will communicate with you to determine your treatment needs, discuss costs and insurance coverage, and help you set up travel to one of our rehab facilities.
Step 3: Arrive and begin treatment.
Rehabs That May Accept Cigna Insurance
American Addiction Centers (AAC) owns and operates facilities at various locations nationwide to provide you or your loved one addiction and mental health care.
About The Contributor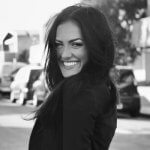 Amelia Sharp is a Senior Web Editor at American Addiction Centers.
---