United Healthcare Insurance Coverage for Drug and Alcohol Rehab Treatment
Does United Healthcare Cover Drug or Alcohol Rehab?
UnitedHealth Group Insurance typically does cover drug and alcohol rehab and other substance abuse treatment programs. However, UnitedHealth Group insurance coverage can vary in range and breadth depending on a member's specific coverage plan, their location, and their chosen provider. Call the number on your insurance card to verify your coverage and find approved United Healthcare rehabs near you.
How to Check United Healthcare Substance Abuse Coverage
As mentioned, there are multiple rehab centers that accept United Healthcare insurance across the United States. In fact, United Healthcare substance abuse benefits are generally recognized and authorized at most of American Addiction Center (AAC) facilities. We offer treatment for substance abuse and co-occurring health issues in states across the country. To learn more about AAC's United Healthcare inpatient rehab coverage options or other forms of addiction treatment, give us a call at , or you can verify your insurance by filling out the form below.
American Addiction Centers strives to provide you with the most updated information on each carriers' addiction insurance coverage but policy changes and errors do occur. Please check with your insurance carrier directly to confirm your coverage levels and United Healthcare drug rehab options.
About United Healthcare Group Insurance
UnitedHealth Group (also known as UHC) is comprised of 2 companies – ­UnitedHealthcare and Optum – and offers healthcare plans in all 50 states and 130 countries.1 UnitedHealthcare provides healthcare insurance for over 28 million Americans. Since 1974 UnitedHealth Group has grown and evolved with the changes in healthcare and technology.
UnitedHealthcare provides healthcare coverage and benefits services. Optum offers information and technology-enabled health services.
United Healthcare Addiction Treatment Coverage Details
Drug and alcohol treatment are generally covered under UnitedHealth Group and United Healthcare plans, but the exact benefits and coverage offered depend on your policy. Typically for inpatient treatment, most plans would likely cover inpatient detox for alcohol or benzodiazepine dependence, as detoxing from these substances can be medically dangerous and medical supervision is needed to prevent complications.
United Healthcare substance abuse coverage generally hinges upon the scope of a member's plan, their treatment provider, and their treatment needs.
It's important to speak with your insurance company to find rehab centers that accept United Healthcare insurance and what your estimated out-of-pocket costs might be. Again, your options for treatment coverage depend on your plan and the types of addiction treatment you are seeking. The UnitedHealthcare PPO network is extensive, and it's likely that you will find a network provider close to you. You can search on the UnitedHealthcare website for providers.
United Healthcare Plan Details
The healthcare plans offered through UnitedHealthcare vary from state to state and offer several tiers of coverage, but in general, UnitedHealthcare offers 3 levels of care.2, 3, 4, 5
UnitedHealthcare Choice: which offers in-network coverage with 895,000 plus providers nationwide. There is no coverage for out-of-network providers.
UnitedHealthcare Choice Plus: which offers cost savings to stay in the UnitedHealthcare network and provides less coverage for out-of-network providers.
UnitedHealthcare Options PPO: which offers savings for out-of-pocket costs when using a member of the preferred provider network.
Location is generally not a barrier to seeking treatment with UnitedHealthcare, as long as you choose an in-network provider. With UnitedHealthcare Choice Plus or UnitedHealthcare Options PPO, you can still choose an out-of-network provider, but the co-pay will be higher.
For Optum Care, which is available in select states, primary care is available through a network of primary care physicians and specialists. For example, in Nevada, Optum Care works with Medicare Advantage recipients.6 In Massachusetts, Optum Care works with the Reliant Health network of physicians. In both cases, the networks accept a multitude of insurance plans.7
Verifying Your Insurance Benefits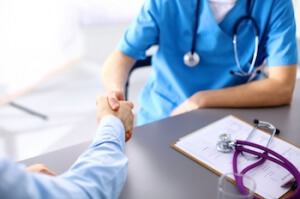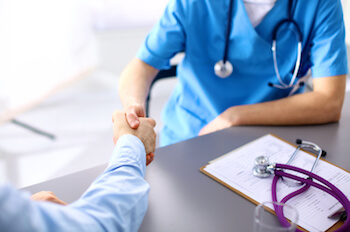 To see which benefits are offered for substance abuse treatment under your plan, you can call the number listed on the back of your card. You can also view the website listed on your insurance card and log in to your member profile to discover United Healthcare drug and alcohol rehabs that may be right for you.
If you are a retiree, UnitedHealthcare offers Medicare advantage plans, Medicare Part D, and Medicare supplemental plans.8 In addition, UnitedHealthcare offers coverage for many Federal employees.9 Optum also offers Medicare advantage plans.10
Furthermore, in many areas of the country, Optum has partnered with the U.S. Department of Veterans Affairs (VA) to provide healthcare to veterans.11 Each of these plans has different benefits, so if you are a retiree or veteran, it is important to check directly with your UnitedHealthcare or Optum provider to determine coverage and benefits for substance abuse treatment.
If you are a veteran, learn more about addiction treatment options AAC provides.
Find United Healthcare Substance Abuse Programs
Sources:
Last Updated on December 10, 2020
Start your recovery today.
American Addiction Centers can help you get the care you deserve.