1199SEIU Funds Insurance Coverage for Drug and Alcohol Rehab Treatment
1199SEIU Funds offers insurance coverage for behavioral health and drug and alcohol rehab treatment services to its eligible members. Coverage levels vary depending on your plan, but you can contact 1199SEIU Funds directly to learn more about your healthcare benefits. Here's an overview of 1199SEIU Funds and available benefits related to addiction treatment.
* These fields are required

At American Addiction Centers (AAC), we offer treatment for substance abuse and co-occurring health issues. To learn more about AAC's treatment options give us a call at , or you can verify your drug and alcohol rehab coverage by filling out the form below.
American Addiction Centers strives to provide you with the most updated information on each carrier's addiction insurance coverage, but policy changes and errors do occur. Please check with your insurance carrier directly to confirm coverage levels.
Checking Your 1199SEIU Fund Insurance Benefits
1199SEIU Funds makes it easy for members to check their healthcare coverage and benefits. The most convenient way to check your coverage and verify your 1199SEIU benefits is to sign up for My Account1—an online portal that allows you to view and manage your 1199SEIU Funds plan and personal information.
Alternately, you can check your 1199SEIU benefits by calling the healthcare benefits line at (646) 473-9200 if you live in New York, or (800) 575-7771 if you live outside of New York. You may also visit the nearest member services center2 in your area or fill out the contact form3 on the 1199SEIU Funds website to inquire about your coverage and benefits.
Does 1199SEIU Funds Cover Addiction Treatment?
Addiction treatment and behavioral health benefits from 1199SEIU Funds are available for eligible members in specific wage classes.11 Members in wage classes 1 and 2 with family coverage from 1199SEIU Funds receive behavioral health benefits, as well as members in wage class 3 with member-only coverage. If you are unsure of your wage class, check the front of your health services ID card, or visit the Wage and Eligibility Class page on 1199SEIU Funds' website for an explanation.12 Full-time workers usually fall under wage class 1.
All inpatient, intensive outpatient, and partial hospitalization programs require preauthorization to be covered by 1199SEIU Funds.
1199SEIU Funds is aware of the challenges associated with addiction and is devoted to helping its members find quality providers that offer substance abuse treatment. If you have 1199SEIU Funds insurance and need help fighting addiction, understand you may have several treatment options that can help you experience a safe, successful recovery.
Verify Your Insurance
1199SEIU Funds Coverage Levels and Plans (Health Fund)
1199SEIU Funds members and retirees who are eligible for benefits can receive healthcare coverage through one of 6 benefit funds. Each fund has eligibility requirements and varying levels of benefits.
About 1199 SEIU National Benefit Fund
1199 SEIU National Benefit Fund was formed in 1945 to provide basic health, disability, and life insurance benefits to 300 retail drugstore workers in New York City.4 1199SEIU Funds prides itself on being the strongest and largest labor-management funds in the U.S. and provides a wide range of comprehensive benefits to 400,000 working and retired workers in the healthcare industry and their families. Today,5 1199SEIU Funds serves members of 1199SEIU United Healthcare Workers East in New York and throughout the east coast and provides benefits including hospital, medical, dental, vision, prescription, and quality of life benefits.

Rehabs That May Accept 1199SEIU Funds Insurance
American Addiction Centers (AAC) owns and operates facilities at various locations nationwide to provide you or your loved one addiction and mental health care.
About The Contributor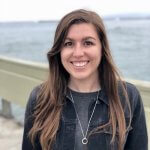 A Senior Web Content Editor for the American Addiction Centers. Sarah has worked with healthcare facilities across the country to create digital cont … Read More
---