Addiction Recovery & Aftercare: Programs, Activities & Support Groups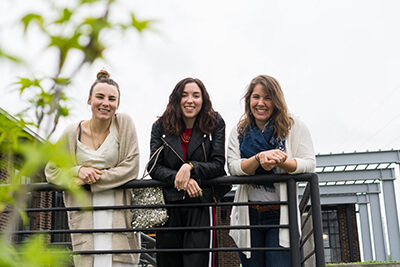 Addiction recovery is a long-term process that continues after treatment is over. Aftercare is any type of ongoing care you receive after you leave rehab. The most common forms are 12-step meetings, outpatient care, counseling, and sober living.
Developing an aftercare plan allows you to anticipate future challenges to your sobriety and come up with solutions in advance.
Family members and friends can support their loved one post-rehab by participating in self-help fellowships for friends and relatives of those in recovery, celebrating your successes, and encouraging your healthy habits.
What Is the Definition of Aftercare?
Aftercare is a plan to support someone in their early recovery, prevent relapse, and help them as they work toward their life goals.1
An aftercare plan includes activities, interventions, and resources to help a recovering person cope with triggers, stress, and cravings that they may face when treatment is over. Each person's aftercare plan will vary based upon their own needs. Your plan may include:
Participating in your treatment center's alumni program.
Staying in sober living for a period of time.
Attending 12-step and/or other recovery meetings.
Reaching out to a sponsor and other members of your sober support system.
Having an aftercare plan is important because many people face difficulties when transitioning out of treatment. The risk of relapse is highest in the first few months after someone leaves rehab.1 Between 40% and 60% of people recovering from drug and alcohol addiction experience a relapse at some point in time. This rate is comparable to other chronic conditions such as type I diabetes, hypertension, or asthma.2
Developing an aftercare plan in early recovery can help prevent a relapse by providing you with support and allowing you to continue to work on issues surrounding your addiction. Once you feel established in your sobriety, you can also begin to give back to others who are newly sober.
How Do You Create an Aftercare Plan?
As your time in treatment comes to an end, you will likely meet with therapists, counselors, or case managers who will help you set up an aftercare plan. You can also work with an outside therapist or addiction professional to come up with a plan.
When creating your aftercare plan, your therapist will help you consider your particular situation, including whether you will need to find housing, employment, or continued treatment. Your plan will also depend on how far along you are in your recovery and how often or long you may need care.
Once you are aware of your needs, you can work with a therapist to find resources in your local community and online that can help you address these areas. For example, if you lack sober housing, then finding a sober living facility will be an important component of your plan.
The length of your aftercare plan will be based on your needs. Some people are in aftercare for weeks or months, others for a year or more. Most programs recommend that a person stay actively engaged in follow-up or aftercare for at least 1 year, and adolescents may need follow-up care for longer periods.3
You can also continue to modify your aftercare plan over time as your needs and goals change.

What Are Alumni Programs?
Many residential or inpatient addiction treatment centers offer alumni programs for people who have successfully completed treatment and may continue to face challenges to their sobriety. Alumni programs provide tools and support to help you cope with your addiction as you transition back home after treatment.
The goal of alumni programs is to connect people with continued support. In-person events allow you to meet other sober people, discuss your experiences and struggles, and receive advice and encouragement. These events may also involve participating in fun sober activities so that you can begin enjoying life without using drugs or alcohol.
Unlike treatment programs, which are typically brief, alumni programs usually offer their services for an extended period of time or as long as needed. Actively participating in your treatment center's alumni program can help you stay strong in your recovery and prevent future relapses.
Most programs have a director or coordinator who can answer questions and offer more information. The program will likely reach out to you once you've left rehab.
How Do You Transition Into a Sober Living Home?
Having stable and sober housing is an important component of addiction recovery. Living in an environment with drugs and alcohol can lead to cravings and urges to use, which may be difficult to control. If you are concerned about your living environment, you may benefit from sober living after treatment.
Sober living homes are drug and alcohol-free residences that provide a safe and supportive environment for recovery. The goal of these homes is to allow residents to build resources as they transition to independent living.4
Residents are expected to abstain from drugs and alcohol, actively work on their recoveries, and follow the house rules. Each sober living home has its own rules, but common expectations include completing chores, following a curfew, and limiting guests to certain hours of the day. Many people work or volunteer onsite or offsite, and the programs may help residents find a job.4
Many residents are involved in 12-step meetings such as Alcoholics Anonymous and Narcotics Anonymous. Some homes may even strongly urge or mandate residents to attend these meetings. But studies have shown that becoming involved in these groups while in halfway houses can lead to better outcomes.4
Residents usually pay monthly or weekly fees and commit to minimum length of stay. While the length of stay may vary widely, these are not intended to be long-term residences. Instead, residents establish a period of sobriety and then either move back into their communities or into a different level of support.4
Your treatment team will be able to assist you in finding a suitable sober living home. Consider discussing your needs with them, including where you would like to live and what you can afford. You can also contact sober living homes on your own to inquire about availability. You may be asked to participate in an interview to ensure you are a good fit for the home. This will also provide you with an opportunity to take a tour of the home and ask any questions you may have.
Where Can You Find Recovery Meetings?
Recovery meetings are free, informal self-help groups for people recovering from addictions and their families. While many different types of recovery meetings exist, they all provide members with an opportunity to meet and support other people.5 Attending recovery meetings is also an effective way to build a sober support network.
Twelve-step groups are the most popular type of self-help group. They stress abstinence and use a set of 12 steps to help people recover from addiction. Member take responsibility for their own recovery, share their experiences, help others, and establish a relationship with a higher power (which does not have to be God). They also work with a sponsor, who is an experienced member in long-term recovery.5
Twelve-step groups may offer different types of meetings, such as meetings specifically for men, women, and LGBT individuals. Other meetings may focus on a specific topic, such as one of the 12 steps or a chapter of the basic text.5 Be sure to read the descriptions of the meetings to find one that works for you.
Other types of recovery meetings also exist for people who are not comfortable with some of the philosophies of 12-step programs, such as the focus on spirituality. SMART Recovery is a scientific-based self-help group based on cognitive behavioral therapy that helps members change negative emotions, thinking patterns, and actions to live a more balanced and fulfilling life without drugs and alcohol.5 You can search for local SMART Recovery meetings online.
If you are unsure which type of meeting is right for you, consider trying out different types of meetings and 12-step groups until you find the right fit.
Should I Get a Sponsor?
If you are attending 12-step meetings, such as Alcoholics Anonymous or Narcotics Anonymous, you will be encouraged to find a sponsor. A sponsor is a more experienced member of the recovery community who shares their experience and provides guidance to another person who is trying to get or stay sober through AA. Typically it is recommended to find a sponsor who has at least 1 year of sobriety and is someone with whom you can relate to and feel comfortable.6
Finding a sponsor in early recovery can be helpful for a number of reasons. A good sponsor can provide support when you are faced with cravings. The sponsor can help you talk about your feelings and come up with a plan to cope without using or drinking. A good sponsor is also someone who has worked the 12 steps and can help you do the same.
The responsibilities of a sponsor include:6
Presenting a good example of sobriety.
Encouraging regular attendance at meetings and participation in group activities.
Introducing a person to other members.
Introducing a person to 12-step literature, such as the Big Book.
Providing support as needed.
Explaining the 12-step program to the person's family and friends.
Sometimes you may find that you are not working well with a particular sponsor. If this is the case, consider discussing this with the person and finding a new sponsor that better fits your needs.
The Role of Ongoing Therapy or Outpatient Services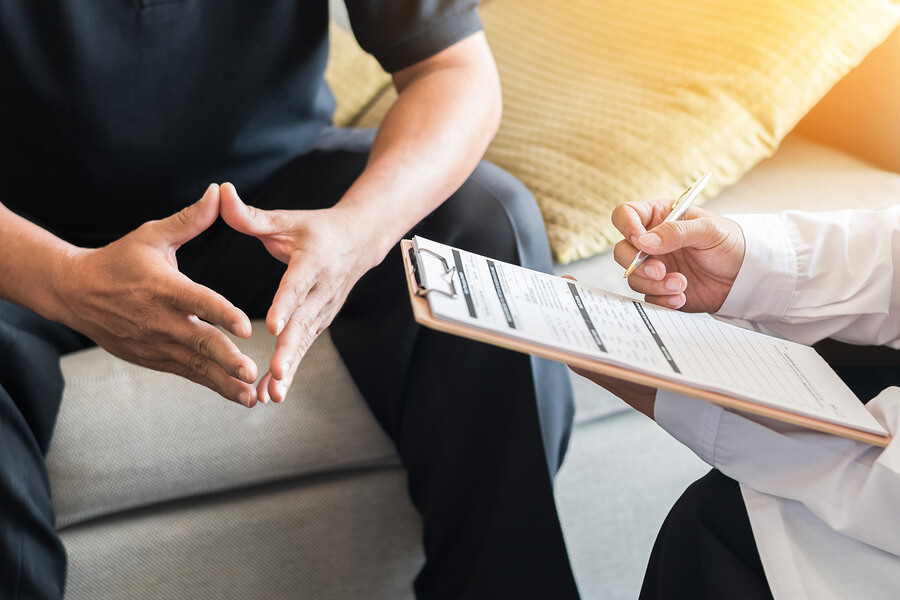 People who have completed inpatient or residential addiction treatment often find that they continue to face triggers and stressors that challenge their recovery. Transitioning to an outpatient program or meeting with a therapist can help you continue to address these issues.
Outpatient counseling or therapy can also help you work through mental health issues and assist you in developing a relapse prevention plan, improving communication with family members, and even finding a job. You can discuss your need for ongoing therapy with your rehab treatment team, who will be able to assist you in finding an outpatient program or private therapist as part of your aftercare regimen.
Private therapists usually offer flexibility in scheduling sessions. Many accept insurance, and some may offer sliding scale fees for people who cannot afford the full cost of a session.
It may take a few visits to find the right therapist, so take the time to find someone who you feel comfortable with and can share your thoughts and feelings.
Structured outpatient treatment programs have different requirements for attendance. Some meet daily, while others only meet once or a couple times a week. People who are best-suited for outpatient programs are able to attend counseling sessions regularly, have transportation to the treatment center, live in stable housing, and have support from friends and family.3
The most common forms of outpatient are:7
Partial hospitalization program (PHP): The person visits the hospital or treatment center for 20 hours or less per week, usually during the day. Services include individual and group therapy, medical services, and medically supervised withdrawal. Someone may attend a PHP after they leave inpatient or be admitted for stabilization after a relapse.
Intensive outpatient program (IOP) and standard outpatient: The major difference between these programs is the amount of time a person spends in the program. IOPs usually require 9 or more hours a week of treatment sessions. Most of the treatment consists of group therapy, but patients also meet individually with a therapist. An IOP can last from several weeks to several months. Like a PHP, people may transition into an IOP or standard outpatient from an inpatient center.
How Can Family and Friends Support a Loved One's Recovery?
Family and friends are a vital component of recovery and aftercare. If you have a loved one struggling with addiction, there are many ways you can provide support to help them maintain sobriety after rehab:
Educate yourself about addiction, recovery, and aftercare. Sometimes loved ones can enable the addicted person's behavior, meaning they may keep the person from experiencing the negative consequences of drug use. For example, they may bail the person out of jail or hide the person's drinking and drug use from other people. Learning about what your loved one is experiencing can help you learn to set healthy boundaries and support the person once they return home. Treatment centers typically offer group sessions to educate family members on addiction. Self-help groups specifically designed for families like Al-Anon, Nar-Anon, and Alateen can also help you learn to cope with a loved one's addiction.
Celebrate your loved one's successes. In early recovery, achieving a few days of sobriety can feel like a victory. While you may not always see your loved one's accomplishments as a success, celebrating milestones in sobriety can help give them the motivation to continue working on their recovery.
Encourage healthy behaviors and habits. Your loved one may initially have a hard time finding enjoyment in things other than drugs and alcohol. Encouraging them to develop healthy behaviors and habits, such as exercising, eating well, getting enough rest, and participating in hobbies can help them relearn how to deal with stress.
Keep drugs and alcohol away. Seeing or talking about drugs and alcohol can be triggering for people in recovery. You can help your loved one a great deal by not drinking or using in front of them and encouraging them to avoid places with drugs and alcohol, such as bars, restaurants, and nightclubs.
Attend couples or family therapy. Family therapy can provide an opportunity to work on issues related to your loved one's addiction, such as communication problems, lack of trust, and poor boundaries.
Practice self-care. Taking care of yourself physically and emotionally can help you better cope with your loved one's addiction and recovery. It is common to feel a range of emotions when a family member or friend is addicted to drugs or alcohol, including guilt, anger, and worry. Dealing with your own feelings by participating in positive and healthy activities or by going to therapy on your own is important.
Learn about the signs of relapse. Being aware of the signs of relapse can you help you identify if your family member or friend is headed for one. Signs include isolation, skipping 12-step or therapy meetings, poor sleep or eating habits, drug cravings, and romanticizing past drug use or experiences.8 You can learn more about the signs of relapse by talking to other people in recovery, reading books and articles on addiction, and attending Al-Anon, Nar-Anon, and Alateen meetings.
Sources
Patton, D. and McDowell, T. Substance Abuse Aftercare Treatment. Arizona State University, Center for Applied Behavioral Health Policy.
National Institute on Drug Abuse. Drugs, Brains, and Behavior: The Science of Addiction.
Substance Abuse and Mental Health Services Administration. (2008). What Is Substance Abuse Treatment? A Booklet for Families.
National Association of Recovery Residences. (2012). A Primer on Recovery Residences: FAQs from the National Association of Recovery Residences.
Substance Abuse and Mental Health Services Administration. (2008). An Introduction to Mutual Support Groups for Alcohol and Drug Abuse. Substance Abuse in Brief Fact Sheet, 5(1).
Alcoholics Anonymous World Services, Inc. (1983). Questions and answers on sponsorship.
Johns Hopkins Center for Substance Abuse Treatment and Research. Treatment Settings.
Melemis, S. (2015). Relapse Prevention and the Five Rules of Recovery. Yale Journal of Biology and Medicine, 88(3), 325-332.