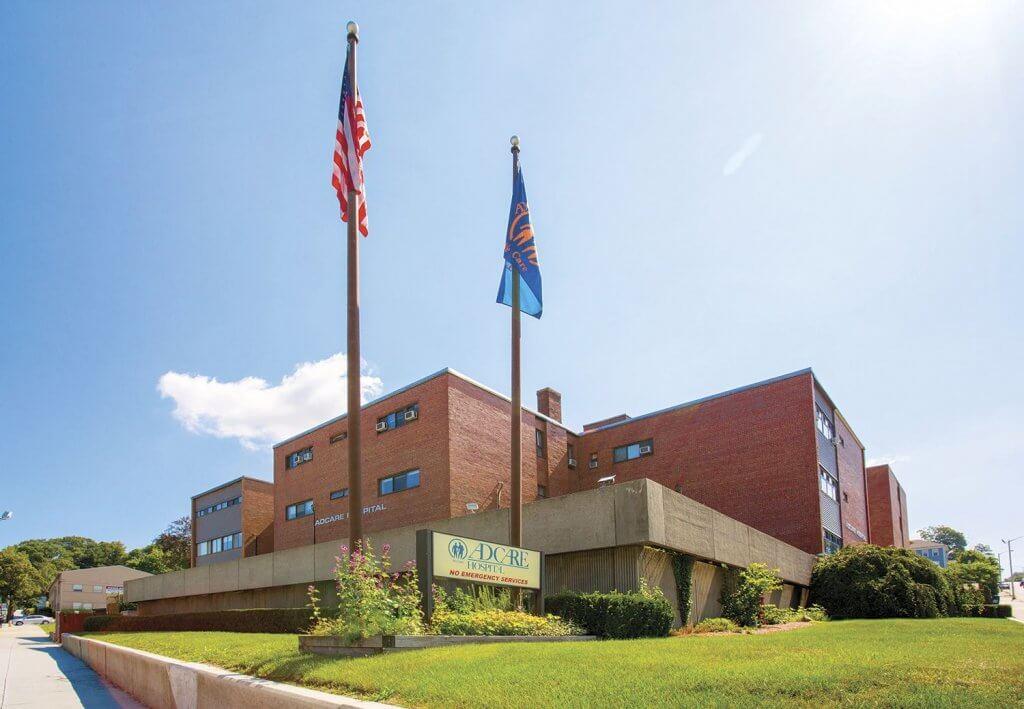 AdCare Treatment Hospital: Worcester, MA
Drug and Alcohol Rehab Center in Worcester, Massachusetts
AdCare Substance Abuse Hospital has expert staff equipped to handle a variety of medical challenges. In 2018, American Addiction Centers (AAC) acquired AdCare systems creating a cohesive, comprehensive and continuous system of care at multiple locations throughout southern New England accepting Medicare/Medicaid, commercial insurance and private pay patients.
Facility Information
107 Lincoln Street Worcester, MA 01605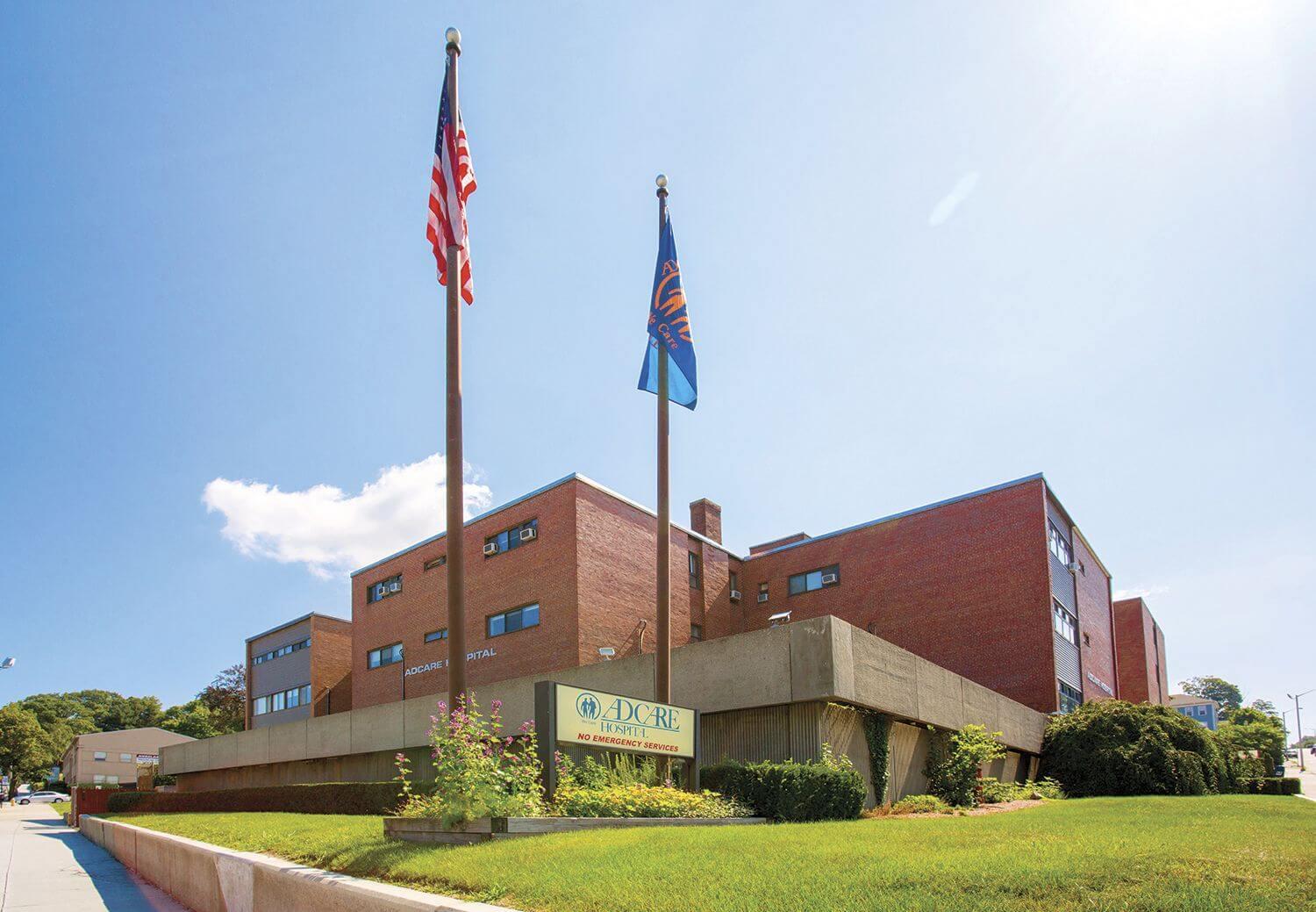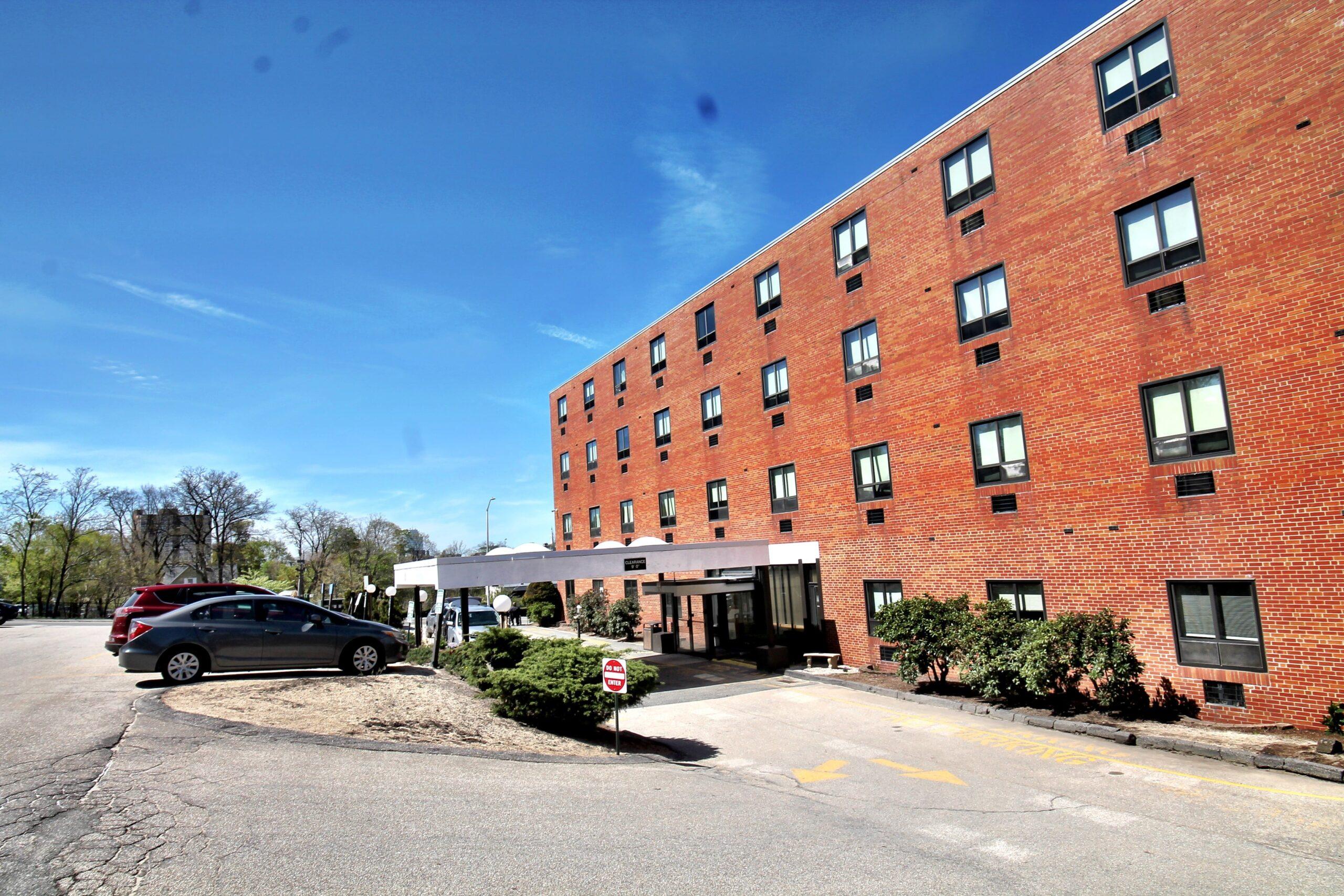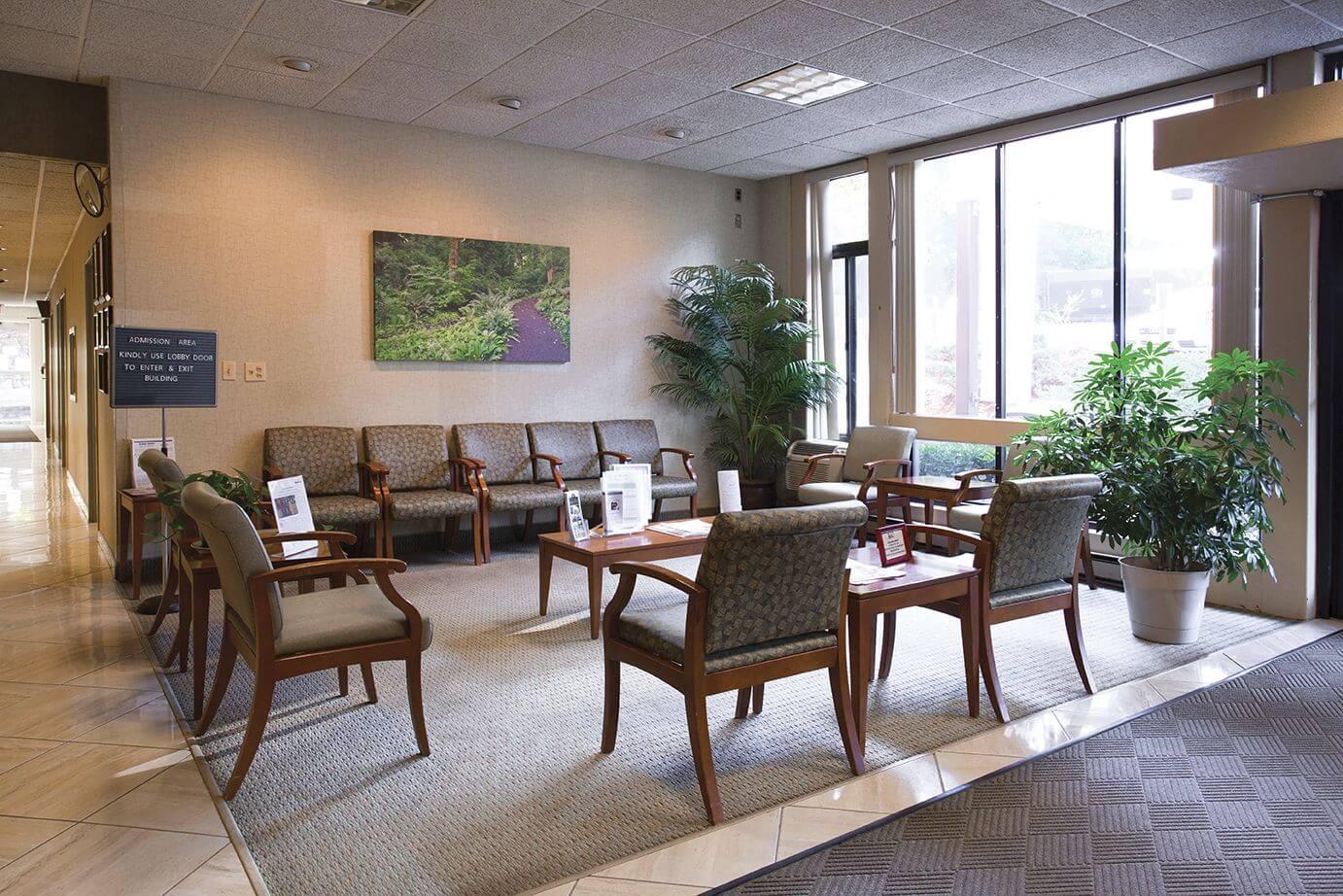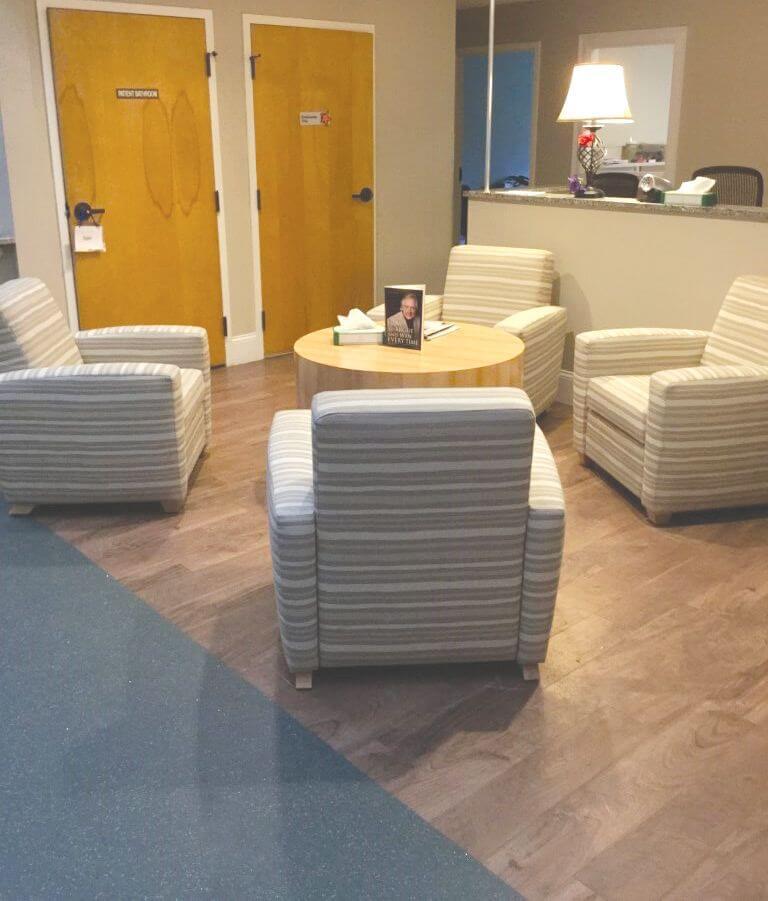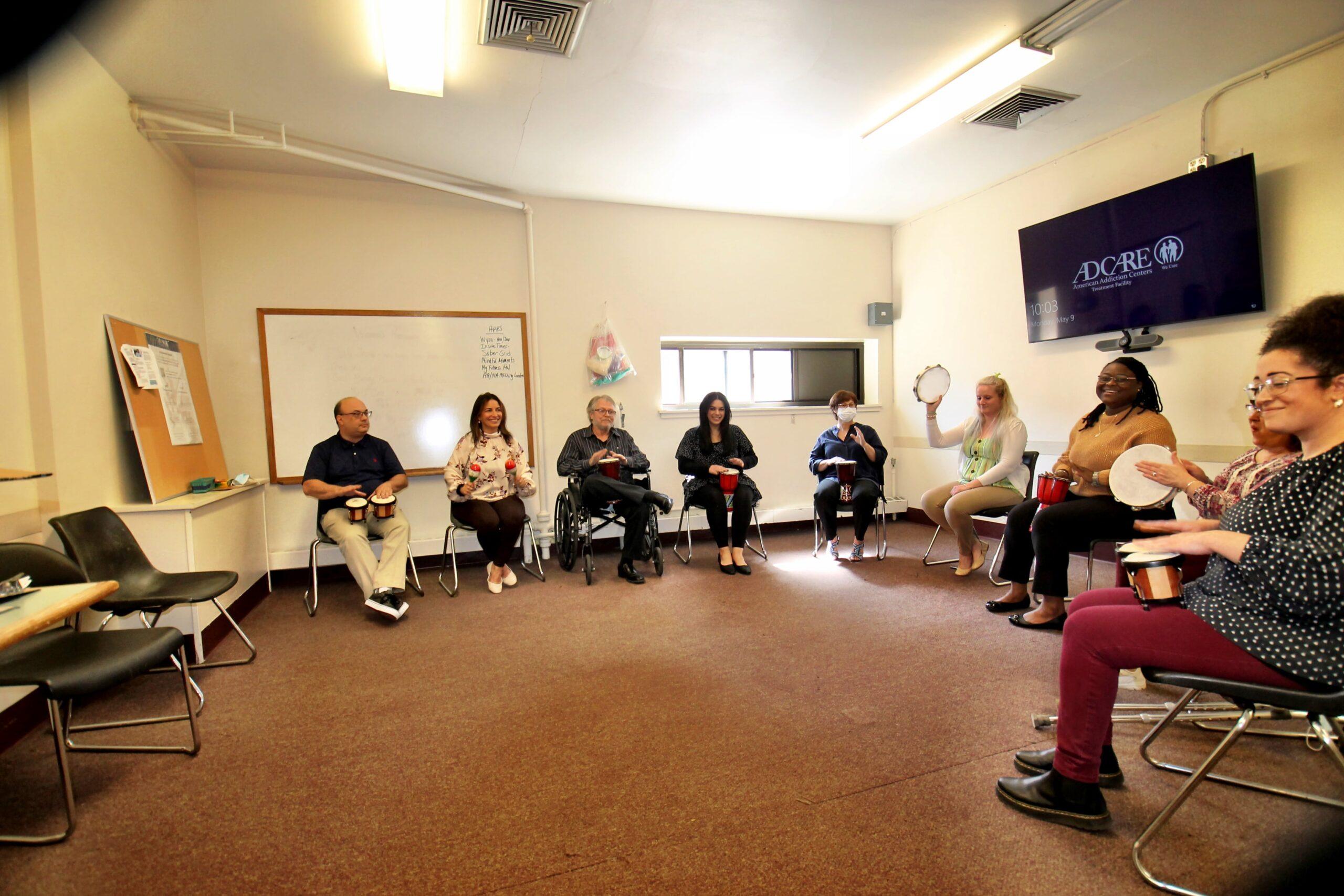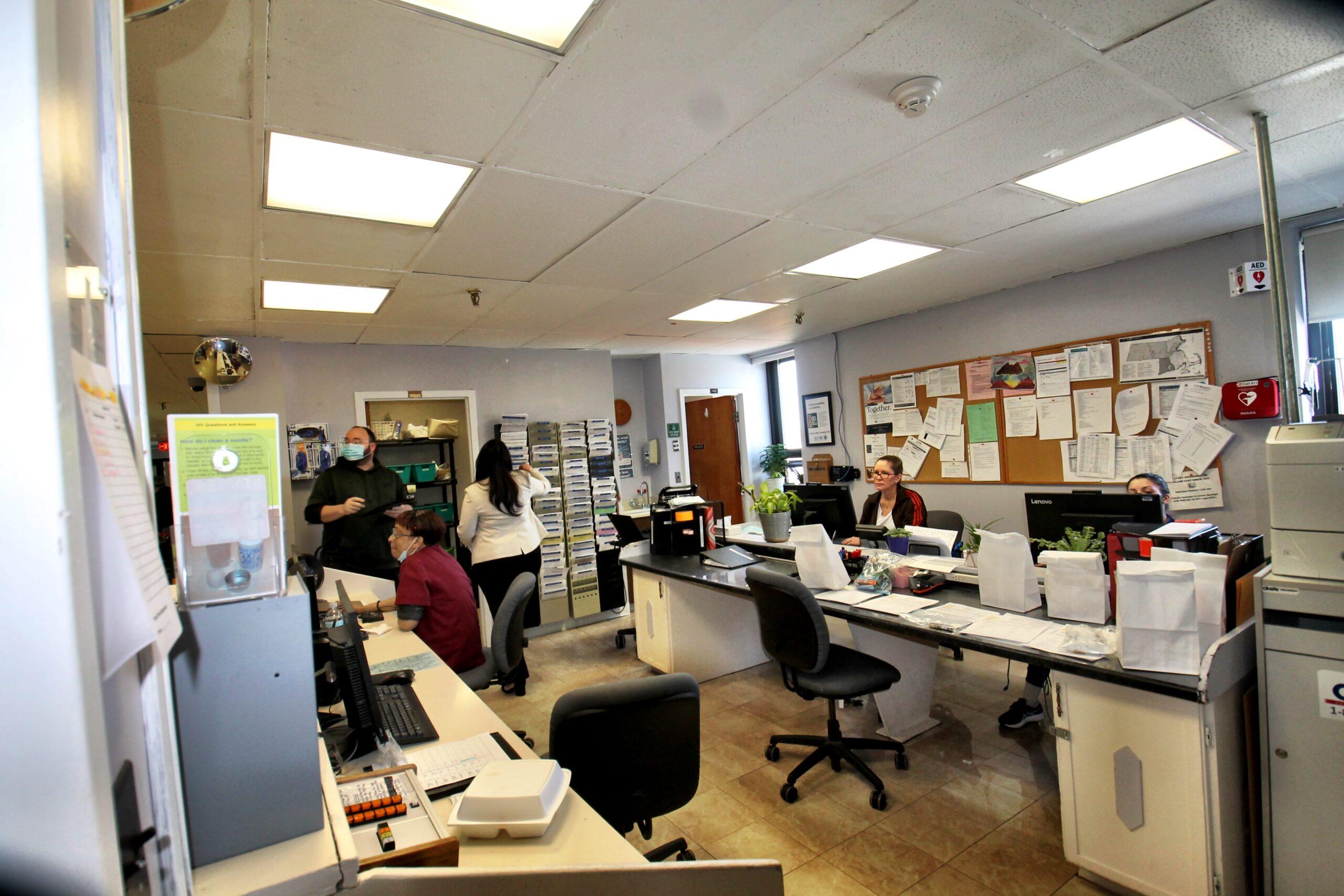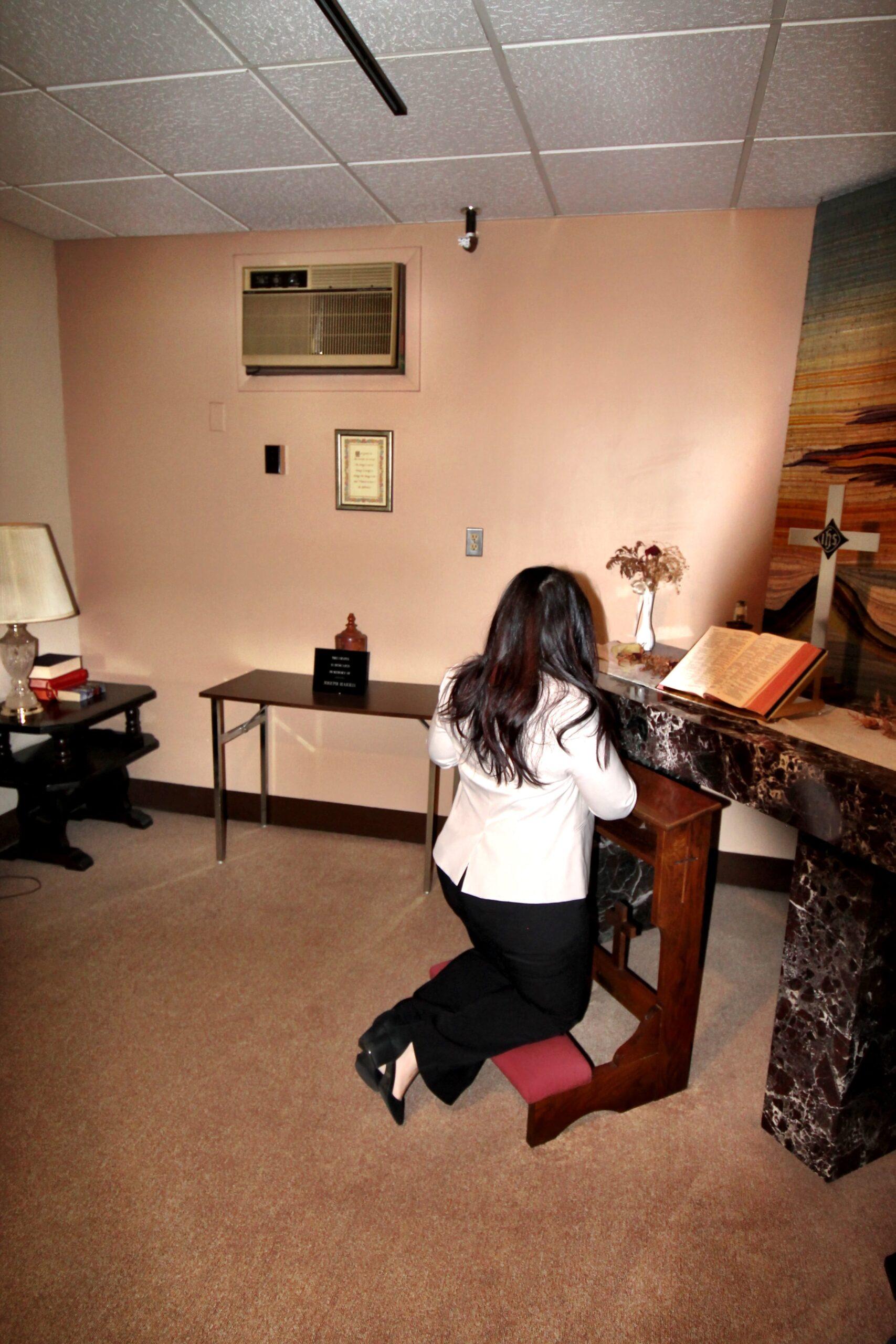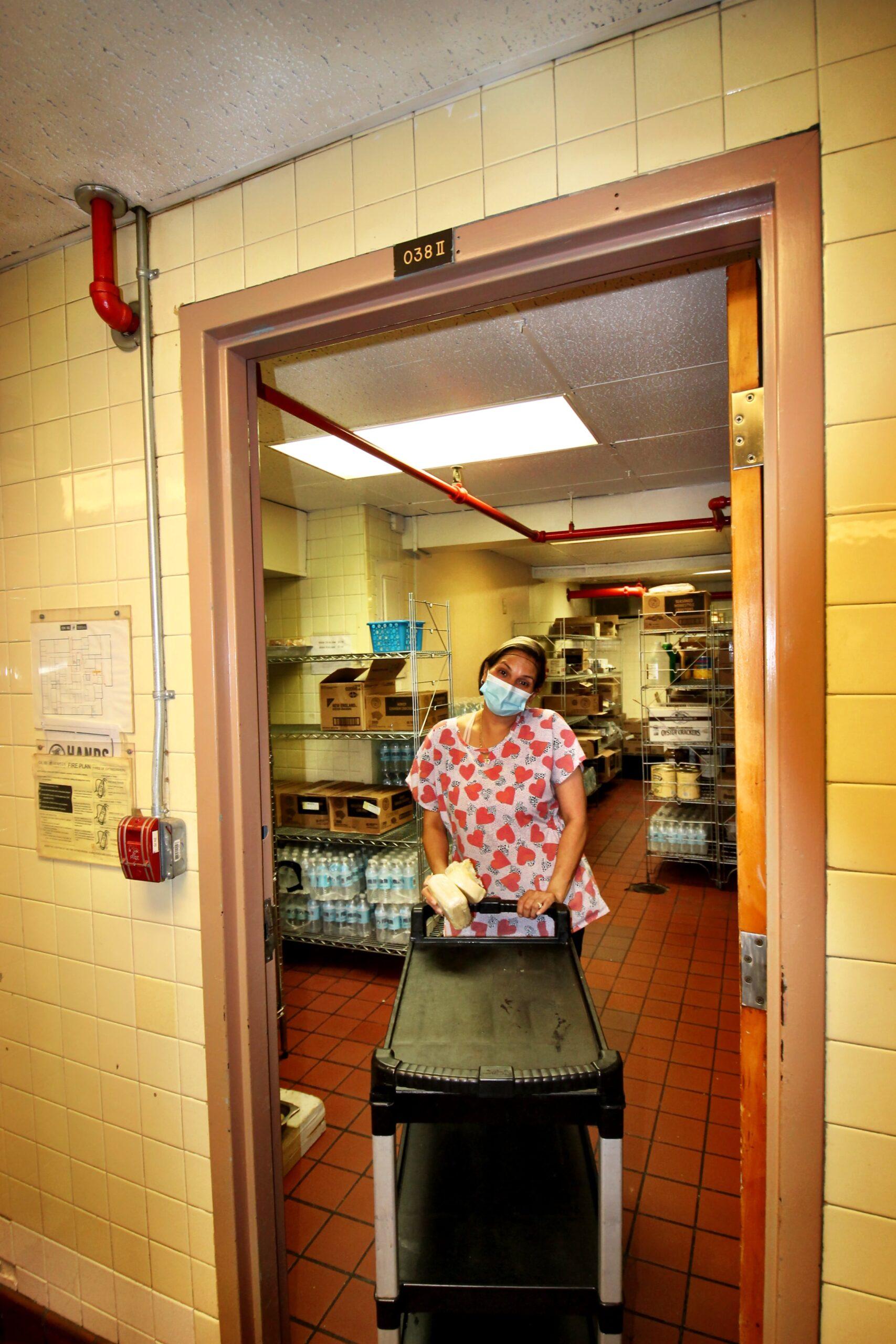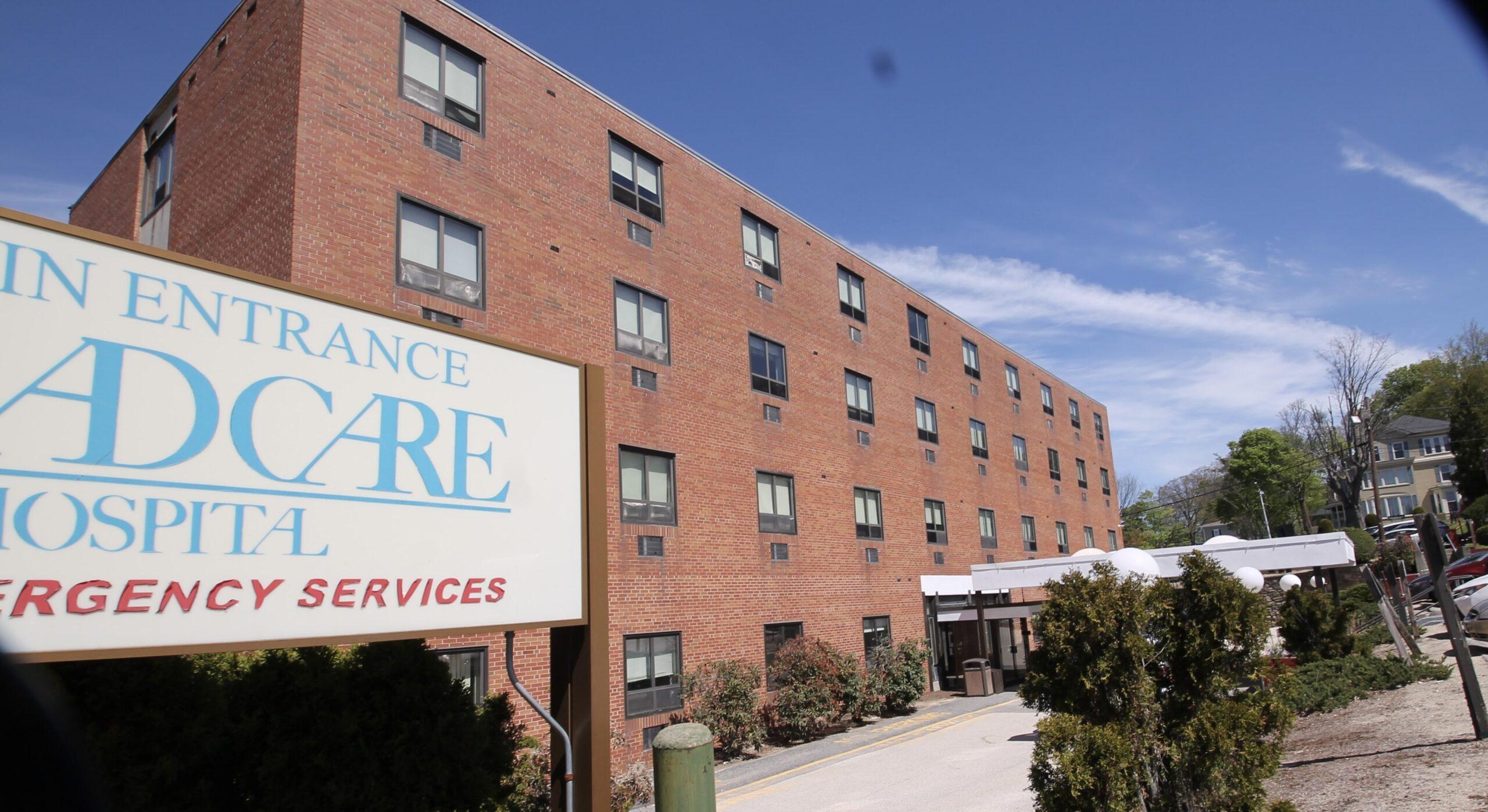 Prospective Patients
AdCare Treatment Hospital in Worcester, Massachusetts boasts three co-ed detox units, two with 26 beds and one with 24 beds, for a total of 76 detox beds. A client's average stay in detox ranges from 5 days to a week, depending on the severity of the withdrawal symptoms and the substances they used. Detox in Worcester at AdCare Hospital is medically supervised around the clock by healthcare professionals. We provide 34 beds for our inpatient rehabilitation program.
Arrival
Prior to admission, patients may complete an intake assessment over the phone. This will help their designated doctor and clinical team understand the patient's substance abuse, medical conditions, psychiatric conditions, past treatment episodes and current medications. On the first full day they will meet with a counselor for an assessment. It should be noted that AdCare Hospital is a non-smoking and does not allow tobacco products at the facility.
Meals
Clinical staff bring meals to detoxification patients in their rooms. Rehab patients, on the other hand, go the cafeteria for their meals. Patients have meal options and the hospital can accommodate dietary restrictions. There is also a dietitian on staff.
Housing details
Housing consists of 3 co-ed detox units. There are 2 people per room, and 2 rooms share a connected bathroom. Laundry machines are available on-site and daily housekeeping is provided.
Technology
Contact us to learn more about technology rules at our facility.
AdCare Treatment Hospital has provided patients with revolutionizing substance abuse treatment for over 45 years. Upon first acquiring AdCare systems, American Addiction Centers (AAC) cultivated a cohesive, comprehensive and continuous system of care at multiple locations throughout southern New England. AdCare Treatment Hospital accepts Medicaid, Medicare, commercial insurance and private pay patients. With an expert staff that's equipped to handle a variety of of medical challenges, AdCare is proud to offer you an ideal first step on the road to recovery.
AdCare Hospital in Worcester, MA locations include:
107 Lincoln St., Worcester, MA (inpatient location)
95 Lincoln St., Worcester, MA (outpatient location)
In addition, AdCare has multiple outpatient locations:
AdCare Treatment Hospital provides a variety of services to our patients struggling with addiction, including (but not limited to):
Individual Therapy Patients that participate in our daily treatment programs increase their understanding of addiction and themselves through individual therapy sessions. AdCare Treatment Hospital offers individual cognitive behavioral therapy (CBT) sessions, dialectical behavioral therapy (DBT) sessions, and motivational interviewing (MI).
Medication-Assisted Treatment (MAT) AdCare Treatment Hospital utilizes Medication-assisted treatment (MAT) alongside behavioral therapy to treat people suffering from substance use disorders. MAT may sometimes also be used to simultaneously manage pain.
Specialized Treatment Tracks AdCare Treatment Hospital offers specialty treatment tracks for veterans, patients with co-occurring disorders, and more.
Co-Occurring Mental Health Disorder Treatment Through medication and therapy, clinicians at AdCare can treat patients with co-occurring mental health disorders that may be contributing to their addiction.
Veteran's Affair Community Care Partner AdCare Treatment Hospital is a VA Community Care Partner, meaning that our treatment is typically covered by the VA. We work 1-on-1 with veterans assigned by the U.S. Dept. of Veterans Affairs (VA) and Local VA.
Family Support and Therapy Therapists at AdCare Treatment Hospital hold and facilitate family therapy sessions for patients who prefer a family-integrated treatment approach. Additional family programming is available every first and third Saturday of the month, and families can visit patients on Sundays from 10 a.m. to noon.
Group Therapy Group therapy sessions at AdCare Treatment Hospital separate patients by gender to allow for the utmost comfortability. Group therapy sessions generally last one hour and may occur multiple times a week in addition to other classes and activities. These sessions may address grief, cravings, coping skills, and more.
Psychoeducational, Supportive, Expressive, & Alternative Therapies (Optional) AdCare offers a wide variety of alternative therapies, such as experiential therapy, 12-step meetings, art therapy, yoga, and meditation. These therapies can aid in creating a well-rounded care experience for all patients.
AdCare Treatment Centers Staff
The Joint Commission for Behavioral Health Care AdCare Hospital is accredited by The Joint Commission for Behavioral Health Care, an internationally-recognized symbol of healthcare quality and the gold standard of care for the industry. This accreditation signifies that, through external, unbiased evaluation, we have met or exceeded The Joint Commission's standards for providing addiction treatment for all of the levels of care offered at AdCare Hospital, including high acuity medical detox.
Programming
Individual family therapy sessions are arranged through patients' designated therapist. Family therapy sessions help family members learn more about addiction and assist the family in addressing individual concerns as the patient prepares for discharge.
Family and Friends Support Group AdCare Hospital hosts a Friends and Family Night every Thursday for anyone with a loved one in treatment at AdCare Hospital. Friends and Family Night at AdCare Treatment Hospital exists for all loved ones of those in our care who would like to become more educated on the disease of addiction and receive support from other family members in similar positions. Facilitated by an experienced professional, this group is also open to the community. Meetings offer ongoing, therapeutic support in a group-mentoring setting.
Visiting Your Loved One
Individual family sessions may be arranged through the patient's counselor. A Family Educational Program is also available for family members of patients in detox or rehab treatment, and is held every Saturday at 10 a.m. The family members participate in an hour-and-a-half educational session, followed by visiting and lunch from 11:30 a.m.–1:00 p.m. A family wrap-up is available for those with loved ones in rehab only.
Once you complete the detox process, your typical day in treatment will revolve around groups and classes. Treatment will vary according to the patient and the day, but the following is a sample of a typical schedule:
6:30 am–7:50 am: Breakfast
7 am–7:45 am: Personal time, homework
7:45 am–9 am: Recreational time to attend yoga, meditation, work out, or relax.
9 am–11:40 am: Groups
11:50 am–1:30 pm: Lunch/free time
1:30 pm–5 pm: Groups or educational classes
5 pm–7 pm: Dinner/free or recreational time
7 pm–8pm: AA or NA
8:30 pm–9:30 pm: Big Book study
10 pm–11 pm: Reading, homework, reflection
11 pm: Lights out
Payment & Insurance Options
There are a variety of options to help you or someone you love afford rehab treatment.

We regularly treat disorders related to the following substances:
Alcohol.
Heroin.
Opioids.
Marijuana.
Methamphetamine.
Cocaine.
Benzodiazepines.
Prescription stimulants.
Sleep aids/sedatives.
Prescription drugs.
Fentanyl.
Hallucinogens.
Other substances.*
*We provide treatment for almost all substance use disorders. If you don't see a particular substance listed here, contact our admissions navigators to confirm treatment availability. 
The next steps to getting treatment include, reaching out, finalizing the plan, and getting to treatment.
Step 1: Contact us at Or fill in our insurance verification form below and one of our caring admissions navigators will reach out to discuss your options at American Addiction Centers.
Step 2: Talk with one of our navigators about your physical, mental, and financial situation so they can help you create a treatment plan and find the best placement for you. Our team will communicate with you to determine your treatment needs, discuss costs and insurance coverage, and help you set up travel to one of our rehab facilities.
Step 3: Arrive and begin treatment.
Our Programs and Services
Length of Stay
The length of stay for rehab varies and depends on:
Level of care needed
Whether you need detox, inpatient program, or outpatient program.
Cost and insurance coverage
Whether your insurance may be able to cover all or part of the cost of treatment.
Our 90 Day Promise
In the event of a relapse at any time post-treatment, we will provide qualified individuals with up to 30 days of treatment at no cost to you.*
*Terms and conditions may apply, and results may vary.
Learn More About Our Brand Promise
Are You Interested in Treatment?
We accept various health insurance plans and can work with you on creating a manageable payment plan to fund your treatment stay at AdCare Hospital.
Simply fill out the form below or
* These fields are required

More Treatment Facilities