Your Recovery Begins Here
American Addiction Centers is the leading provider for addiction treatment nationwide, specializing in evidence based treatment and mental health care.
Not sure where to begin?
Here are some recommendations.
Not sure where to begin?
Here are some recommendations.
Industry Trusted & Accredited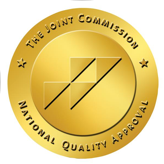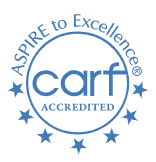 We're Committed to Your Recovery
We're committed to your recovery. When you invest and successfully complete 90 consecutive days at an American Addiction Centers facility, we believe that you have created the most solid foundation for your long-term goals of sobriety. In the event that you experience a relapse, you are welcome back for a complimentary 30 days of our treatment
*
.
This is our promise to you.
Learn More
*Terms and conditions may apply, and results may vary.
Treatment that is Tailored to You
At American Addiction Centers we aim to treat the whole person, which means addressing co-occurring mental illness, physical wellness, and social issues with addiction treatment. In addition to tailored treatment plans, each treatment center has unique amenities for our patients that help aid in recovery, from spa-like environments to equestrian therapies and so much more.
Personalized Treatment Guides
View All Personalized Treatment Guides
See if You're Covered by Your Insurance Provider
American Addiction Centers is in network with many leading insurance providers. Check to see if you could be covered for addiction treatment.
Learn More About Insurance Coverage
A Few Words from Our Alumni
★ ★ ★ ★ ★
"This facility helped save my life. I will forever be grateful to the entire staff."
American Addiction Centers in the News
American Addiction Centers
in the News
View More Articles