Suboxone Insurance Coverage, Cost Without Insurance and Getting Treatment
Is Suboxone Covered by Insurance?
Health insurance does typically cover the cost of Suboxone treatment. Suboxone (buprenorphine and naloxone) is a medication that can be incorporated into opioid use disorder treatment.1 This page will answer questions you may have about Suboxone, including the cost associated with obtaining the drug, and whether or not insurance covers Suboxone treatment.
Health Insurance That Covers Suboxone
Suboxone doctors, clinics and providers do accept many forms of health insurance. Common health insurance companies that cover the cost of Suboxone include (but are not limited to):
Note that Suboxone clinic fees may vary per provider, location, and patient.
How to Check Your Insurance Coverage
At American Addiction Centers (AAC), we have treatment facilities across the country, with unique atmospheres and different levels of care to help treat your addiction. Suboxone is used to treat those going though opioid abuse treatment. To learn more about AAC's treatment options give us a call at , or you can verify your insurance by filling out the form below.
American Addiction Centers strives to provide you with the most updated information on each carriers' addiction insurance coverage, but policy changes and errors do occur. Please check with your insurance carrier directly to confirm coverage levels.
What is Suboxone?
Suboxone is a medication that combines buprenorphine and naloxone.1 Buprenorphine is a long-acting partial opioid agonist, meaning that although it binds to the body's opioid receptors, it produces milder effects over a more prolonged period of time vs. the commonly abused full opioid agonists (heroin fentanyl, oxycodone, etc.). Buprenorphine has a high affinity for the opioid receptor, thereby preventing illicit and prescription opioid painkillers from attaching to the receptor. This leads to a lower risk of overdose and generally doesn't produce a high in people who use opioids.2, 3 Naloxone is added to reduce the risk of misuse, as it blocks the effects of buprenorphine if the medication is injected.3, 4
Suboxone has helped thousands of people overcome their addiction to opioids; however, because Suboxone contains an opioid, it has potentially reinforcing opioid effects of its own.5 This can make it a target for abuse, however, the unique properties of buprenorphine aren't as reinforcing as other opioids and physical dependence is less likely to lead to addiction, especially if the medication is used as prescribed.2, 3,5
Why Do People Use Suboxone?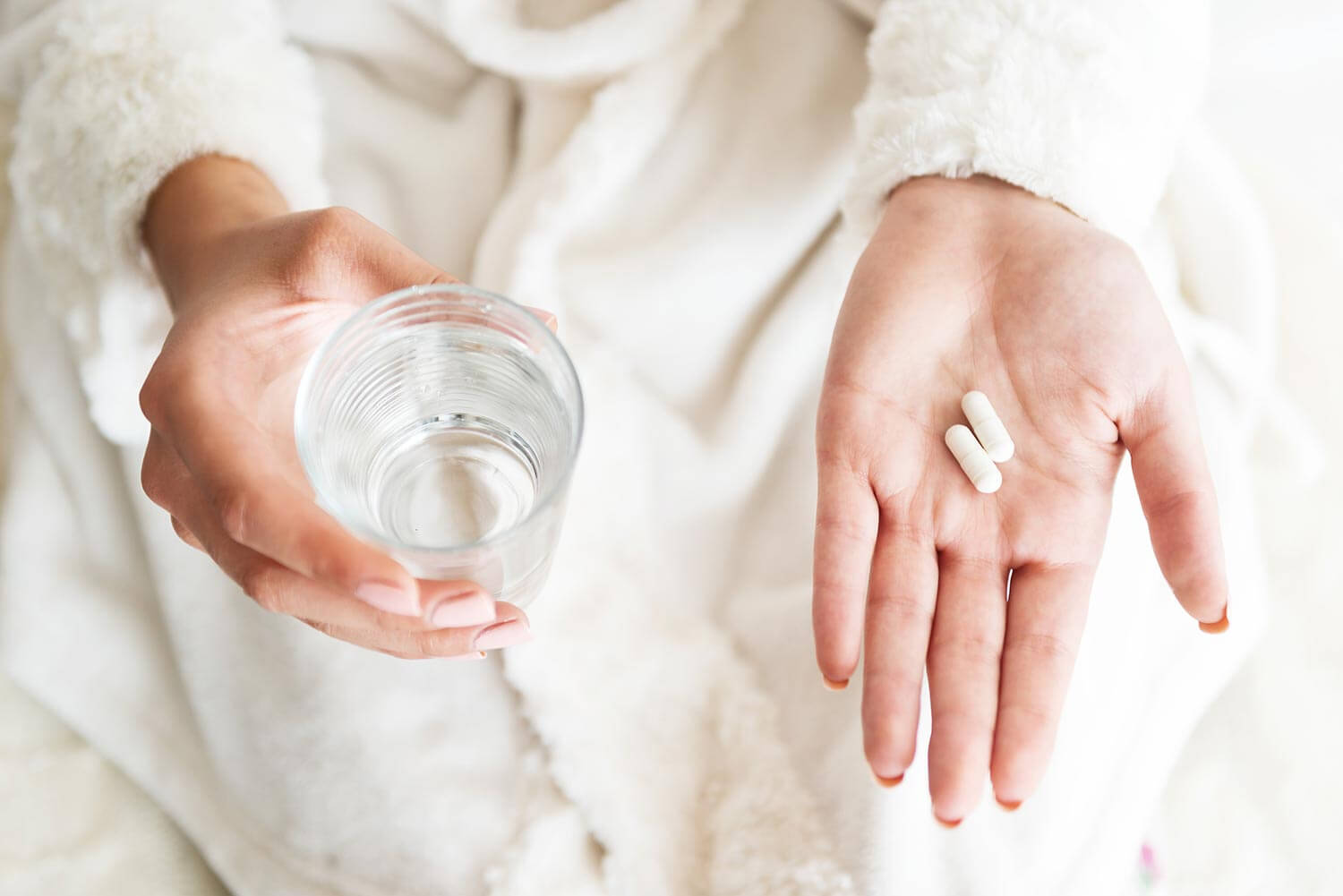 Suboxone is used to minimize the uncomfortable symptoms associated with opioid withdrawal.2, 3, 4 It can reduce the amount of time it takes to detox from opioids.1 Suboxone is also used to control cravings, helping a person to remain focused on recovery and preventing relapse.2, 3, 4 If a relapse does occur, Suboxone blocks the effects of any opioids that are ingested and decreases the likelihood of a person experiencing a life-threatening overdose.3
Buprenorphine was developed in the 1970s but has been used for medical detox since 2000.2 (p23), 3 In 2002, Suboxone was approved by the Food and Drug Administration for medical detox and a generic version was made available in 2013.4
Suboxone is the most commonly used formulation of buprenorphine and naloxone.2 Since buprenorphine is less strictly controlled than methadone, a similar medication with four times the risk of overdose. Buprenorphine makes treatment more available and easier to access.2
American Addiction Centers (AAC) has a relationship with health insurance that covers Suboxone and Suboxone-related treatment; and we may be able to help you get into one of our facilities. Give us a call , or better understand your insurance options to understand if there is treatment coverage for you.
What is Suboxone used for?
Suboxone is used to treat opioid use disorder.2 Opioid addiction is an ongoing issue in the United States.6 A comprehensive study from 2018 showed that about 2 million Americans struggled with an addiction to opioids.6 Approximately 1.7 million Americans had an addiction to painkillers and around 526,000 Americans were addicted to heroin.6
Medication-assisted treatment, or medical detox, combines medication and traditional treatment methods to address how addiction has affected your life.3 Suboxone treatment occurs in 3 stages:3
Induction: This is the beginning of treatment, which occurs after you have stopped using opioids for between 12 and 24 hours. It is a time when you begin to show signs of opioid withdrawal. Suboxone shouldn't be started before you are in withdrawal, as it can cause withdrawal if you have any opioids in your system.
Stabilization: Once your body has adjusted to Suboxone without using opioids and you are not experiencing urges to use opioids, you are in the stabilization phase. The prescribing physician may adjust your dose to meet your individual needs, and you may be able to take Suboxone every other day because it is a long-acting medication.
Maintenance: Once you are stabilized on Suboxone, you and your doctor will discuss how long to remain on a maintenance dose. Some people stay on this medication for a relatively short time, while others stay on it long-term. The aim of this stage is to prevent relapse.
Opioid withdrawal can be a very uncomfortable process, and complications may arise.7 Detoxing cold turkey means experiencing more of as well as more severe symptoms of withdrawal. Some signs and symptoms of withdrawal include:1, 7
Anxiety.
Chills.
Insomnia.
High blood pressure.
Muscle and bone pain.
Nausea and vomiting.
Rapid pulse.
Stomach pain.
Sweating.
While opioid withdrawal itself is typically not life-threatening, dangerous complications can occur, including dehydration, electrolyte imbalances, and aspiration of vomit into the lungs, which can cause serious infection.1, 7 Medical detox offers a safer option for opioid withdrawal not only by providing medication such as Suboxone to manage symptoms of withdrawal and lower the risk of relapse, but also other medications that can help avoid potential complications.7 Medical supervision also allows the dose of Suboxone to be adjusted as needed to provide a safe and more comfortable withdrawal experience.7
Most medications come with side effects and Suboxone is no different. As previously mentioned, if it is started before you are in withdrawal, it will bring on symptoms of withdrawal.3 Side effects of Suboxone may include:3, 5
Constipation.
Headache.
Increased body temperature and sweating.
Insomnia.
Irritability.
Muscle cramps.
Nausea.
Vomiting.
Suboxone is generally administered as a dissolvable film that's placed underneath the tongue or between your gums and cheek. The film encasing the medication may irritate the mouth, causing numbness and redness and may also cause a painful, burning sensation on the tongue.5 It is possible to overdose on Suboxone, especially if it is injected or combined with other depressants, such as alcohol or benzodiazepine medications.5 Finally, taking Suboxone can lead to physical dependence, which means that withdrawal symptoms can occur if the medication is stopped suddenly.5
Opioid detox can be managed using various FDA-approved medications, such as Suboxone, methadone, or naltrexone, but Suboxone offers unique benefits.2, 7 Another FDA-approved medication, lofexidine, specifically targets the physical withdrawal symptoms that can make detox more comfortable.8
The preference for Suboxone can be due to:
Fewer restrictions: Suboxone is less tightly controlled than methadone, which is only dispensed in hospital and clinic settings. Suboxone can be provided in a wider range of settings.2, 3, 7
Lower misuse potential: Suboxone is formulated to discourage misuse and diversion, as the opioid effects are weak; it doesn't cause a high if it is injected, but may cause symptoms of withdrawal to appear if a person isn't already experiencing them.3, 4
Increased safety: The risk of overdose on methadone is 4 times higher than on Suboxone. It is unlikely that a person will experience an overdose on Suboxone, unless it's paired with other central nervous system depressants like alcohol or benzodiazepines.2 Suboxone has fewer interactions with other medications than methadone.2 Buprenorphine is safer for pregnant women, with better outcomes for the baby than methadone.2
Studies show that buprenorphine, not just the Suboxone formula, has positive recovery outcomes.2, 9 While it can be difficult to track progress over long periods of time, research shows that people who take buprenorphine or methadone are more likely at 18 months to remain abstinent, maintain employment, and engage in 12-step or mutual help meetings to support their recovery.2, 9 Buprenorphine is associated with a lower likelihood of dropping out of treatment, relapse, overdose deaths, and improved quality of life vs. methadone.2, 9 Opioid maintenance on buprenorphine also is associated with a lower risk of contracting infectious diseases like HIV or hepatitis C, and having new legal issues.9 In one study, the majority of people, 75% on buprenorphine were successful in their recovery attempts.9
How Much Does Suboxone Cost Without Insurance?
Suboxone's cost without insurance can vary between providers. Most insurance companies, including Aetna, Blue Cross Blue Shield, Cigna, and United Healthcare, cover Suboxone's price and opioid use disorder treatment with another formulation of buprenorphine as long as a physician deems it medically necessary. However, some insurance companies may require authorization before approving.10, 11, 12, 13 The generic version of a combined buprenorphine/naloxone medication may be preferred vs. brand name Suboxone, depending on your plan.
The cost of Suboxone can range widely depending on whether you are prescribed a brand name or generic version, your dose, and your insurance coverage. If you have insurance coverage and are approved for Suboxone, you will be charged a co-pay according to your plan. If you don't have insurance coverage, the cost can vary depending on the prescribed dosage. A 1-month supply of Suboxone can cost between $166 and $570, while the generic can cost between $60 and $200.14, 15
Does Medicaid Cover Suboxone?
Medicaid and Medicare typically pay for opioid maintenance treatment.4 (p8), 14 (p4) Many suboxone doctors, clinics and providers do accept Medicaid, however the treatment does require prior authorization in most states for opioid maintenance programs to be covered.4 (p19)
Suboxone Cost Assistance
Cost assistance is when part or all of the out-of-pocket cost for a medication is paid for by another source. The company that makes Suboxone offers cost assistance programs, whether you are using private insurance or not.17 Learn more about the inSupport program.
Suboxone treatment programs commonly offer payment assistance to people in need of care who can't afford to pay for treatment. Sliding scale payments are also an option, where the cost of treatment corresponds to your income. In 2018, more than half of all treatment facilities in the United States offered treatment on a sliding scale.18
American Addiction Centers is one of the foremost providers of addiction treatment and can help you learn more about available Suboxone or buprenorphine treatment options. We have treatment facilities across the U.S. with trained medical staff to support you during your detox. To learn more about our treatment options call today.
Verify Your Insurance
Sources:
U.S. National Library of Medicine. (2020). Opiate and opioid withdrawal.
Velander, J.R. (2018). Suboxone: Rational, science, misconceptions. The Ochsner Journal, 18(1), 23-29.
Substance Abuse and Mental Health Services Administration. (2020). Buprenorphine.
Substance Abuse and Mental Health Services Administration. (2014). Medicaid coverage and financing of medications to treat alcohol and opioid use disorders. HHS Publication No. SMA-14-4854. Rockville, MD: Substance Abuse and Mental Health Services Administration.
National Alliance on Mental Illness. (2019). Buprenorphine/naloxone (Suboxone).
Substance Abuse and Mental Health Services Administration. (2019). Key substance use and mental health indicators in the United States: Results from the 2018 National Survey on Drug Use and Health. Rockville, MD: Center for Behavioral Health Statistics and Quality.
Center for Substance Abuse Treatment. (2006). Detoxification and substance abuse treatment. Treatment Improvement Protocol (TIP) Series 45, DHHS Publication No. (SMA) 06-4131. Rockville, MD: Substance Abuse and Mental Health Services Administration.
NIDA. 2019, August 23. NIDA-Supported Science Leads to First FDA-Approved Medication for Opioid Withdrawal.
National Institute on Drug Abuse. (2018). How effective are medications to treat opioid use disorder?
Aetna. (2015). Narcotic partial agonists.
Blue Cross Blue Shield. Blue Cross Blue Shield and Suboxone coverage.
Cigna. (2018). Cigna value 3-tier prescription drug list.
United Healthcare. (2019). Your 2019 prescription drug list.
Drugs.com. (2020). Buprenorphine/naloxone prices, coupons, and patient assistance programs.
Drugs.com. (2020). Suboxone prices, coupons, and patient assistance programs.
Department of Health and Human Services. (2019). Medicare coverage of substance abuse services.
Indivior. InSupport for patients.
Substance Abuse and Mental Health Services Administration. (2019). 2018 state profile — United States and other jurisdictions: National survey of substance abuse treatment services (N-SSATS).