Suboxone is In-Network with AAC
Suboxone Insurance Coverage & Cost Guide (With & Without Insurance)
Yes, Suboxone treatment may be covered by your insurance provider. Medication-assisted treatment (MAT) is the standard of care for treating opioid use disorders. Access to medications such as buprenorphine has proven to be a critical component in managing the opioid addiction crisis our country continues to face. As a special formulation of buprenorphine, Suboxone has contributed to many peoples' recovery from opioid use disorders.1
* These fields are required

Which Health Insurance Plans Cover Suboxone?
Suboxone doctors, clinics, and providers do accept many forms of health insurance, which may offer full or partial coverage for Suboxone treatment. Common health insurance companies that cover the cost of Suboxone treatment include (but are not limited to):
Suboxone clinic fees may vary based on the provider, the location, and the patient.
American Addiction Centers strives to provide you with the most updated information on each carriers' addiction insurance coverage, but policy changes and errors do occur. Please check with your insurance carrier directly to confirm coverage levels.
Rehabs That May Accept Suboxone Insurance
American Addiction Centers (AAC) owns and operates facilities at various locations nationwide to provide you or your loved one addiction and mental health care.
About The Contributor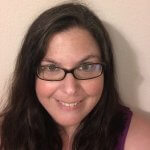 Leah Miller earned a certificate in chemical dependency counseling from Suffolk County Community College, and her Master's degree in Mental Health Co … Read More
---