Our Promise to You
Learn about our 90 Day Promise, and how it helps build a solid foundation towards recovery.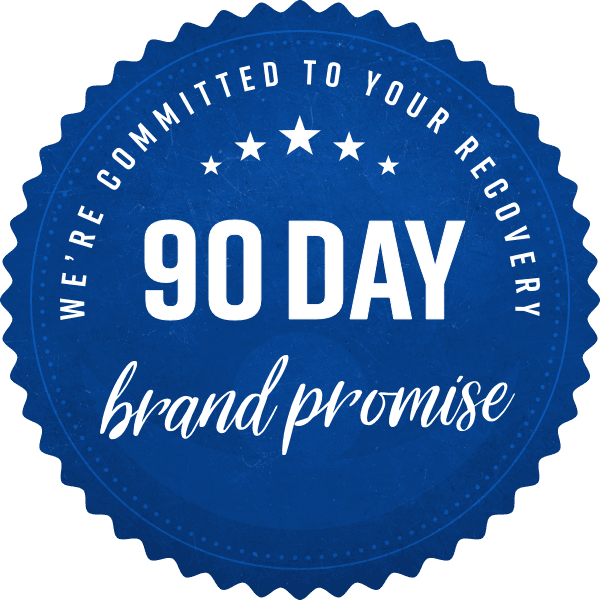 We're Committed to Your Recovery
When you invest and successfully complete 90 consecutive days at an American Addiction Centers facility, we believe that you have created the most solid foundation for your long-term goals of sobriety. In the event that you experience a relapse, you are welcome back for a complimentary 30 days of treatment.
American Addiction Centers offers different levels of care ranging from Acute Detoxification to Outpatient Treatment which allows for you to consistently progress over those 90 days, at the appropriate level of care, based on your personal growth and individual needs assessed by our clinical staff.
Qualifications
In order to be a part of this American Addiction Centers (AAC) offering, you must successfully complete 90 consecutive days of treatment as prescribed by counselors and staff at a facility owned and operated by American Addiction Centers (AAC) commencing on or after September 1, 2012.
*Terms and conditions may apply, and results may vary.
Learn More Today
With all of the uncertainty in the world of addiction, our hope is that this promise demonstrates our investment in you. We would love to share more of the details and answer any questions! Please reach out to our team – we are ready to help.