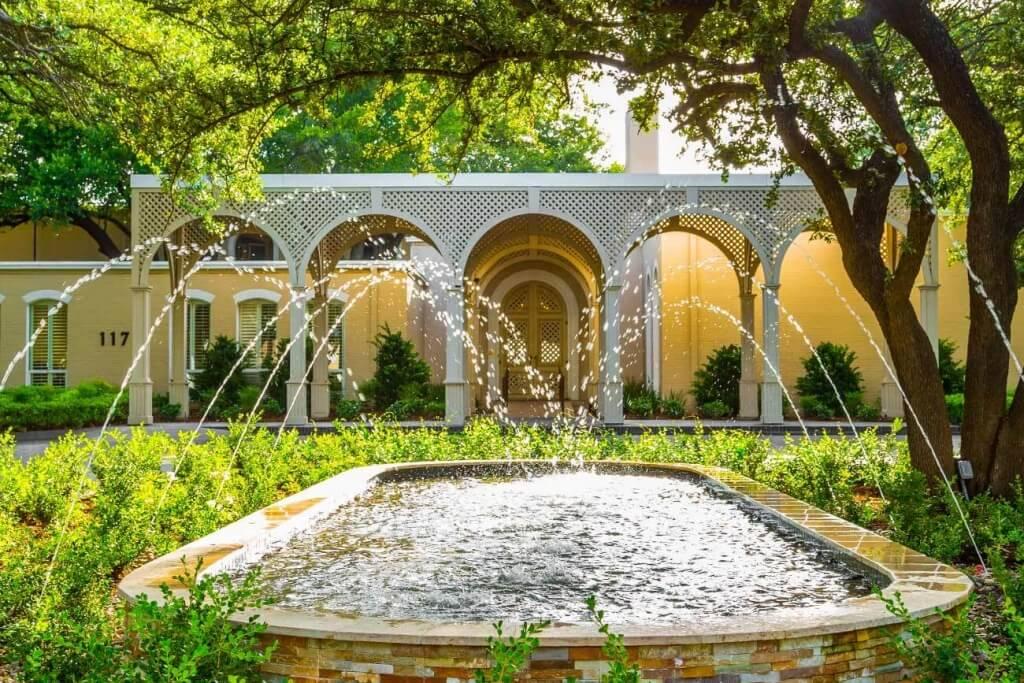 Greenhouse Treatment Center: Grand Prairie, TX
Drug and Alcohol Rehab Center in Grand Prairie, Texas
Greenhouse provides quality care for co-occurring disorders in a luxurious treatment environment. Located in a former Neiman Marcus spa, Greenhouse provides a restorative, restful place to focus on your health and recovery. With amenities from an executive chef to an indoor pool, Greenhouse will exceed all your expectations of a drug and alcohol rehab.
Facility Information
1171 107th Street Grand Prairie, TX 75050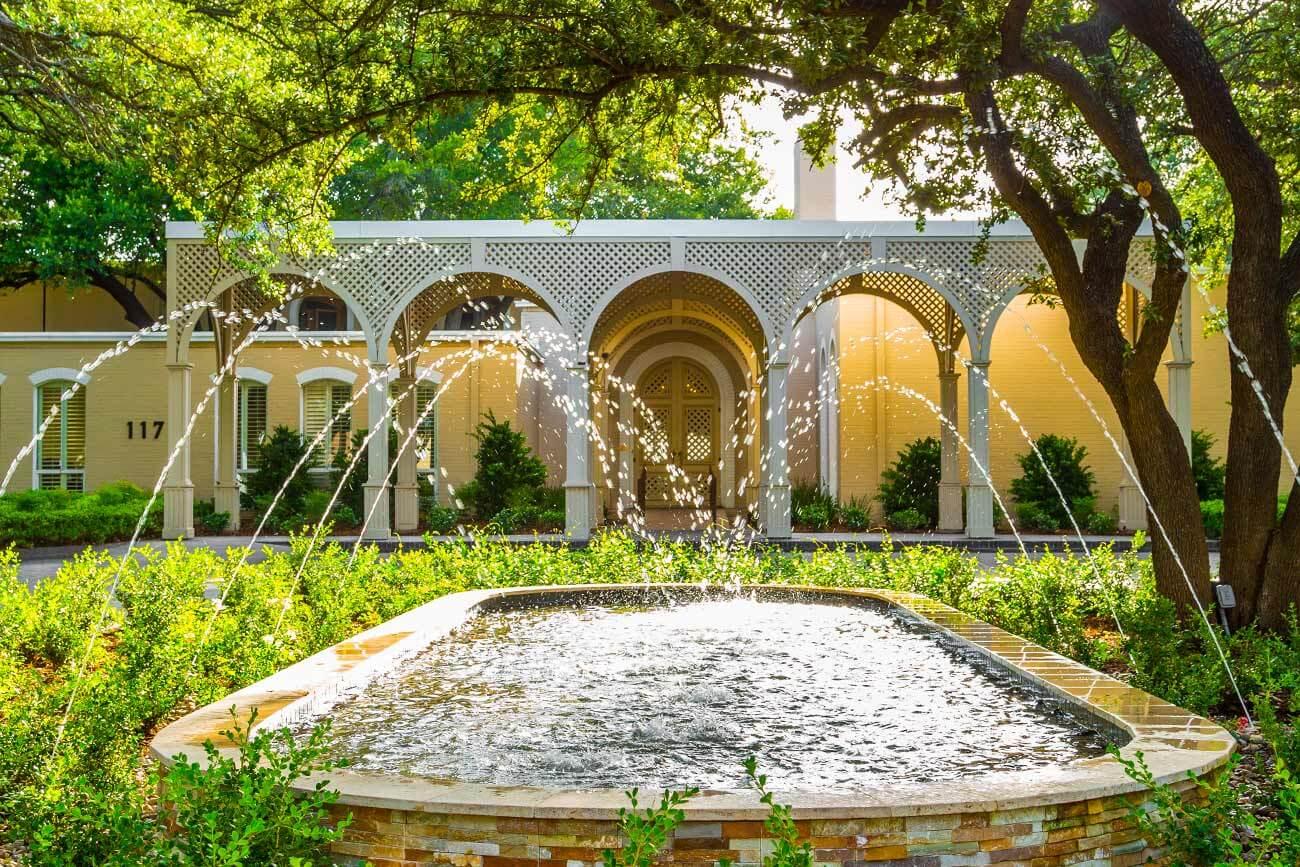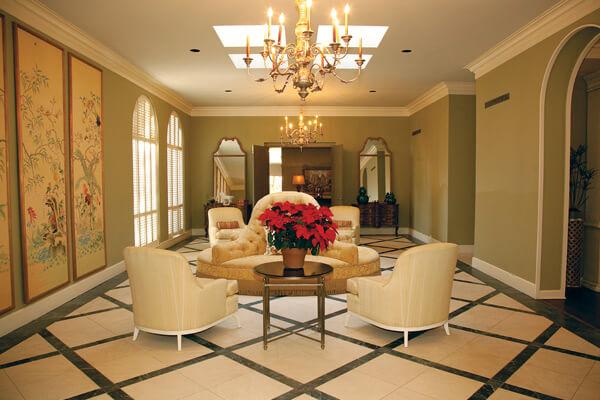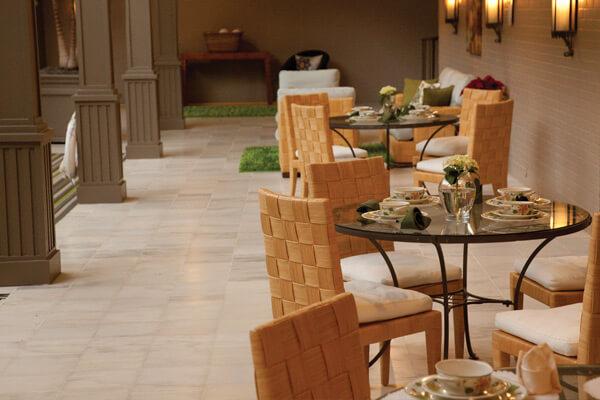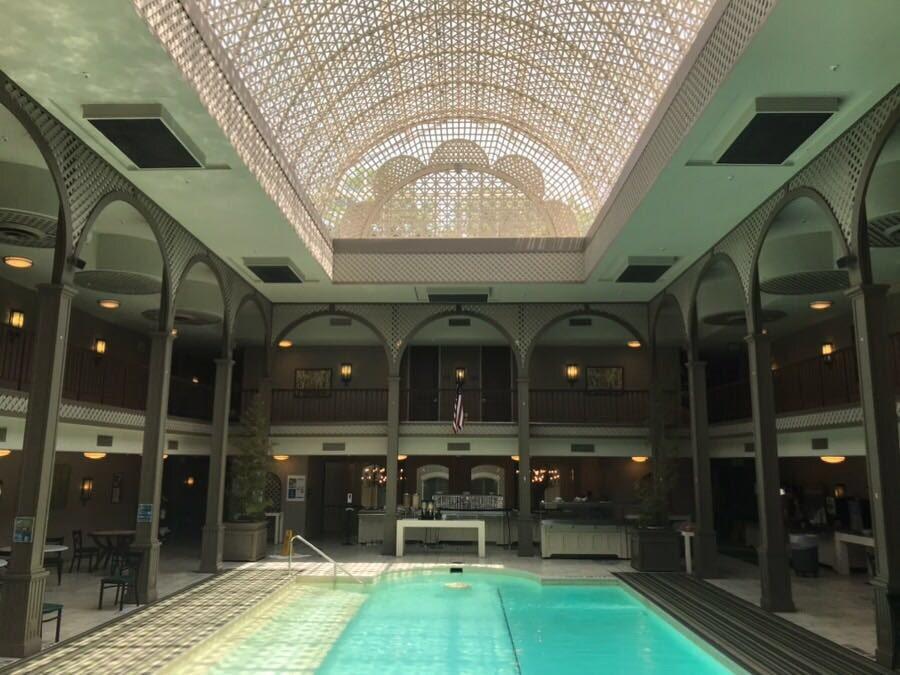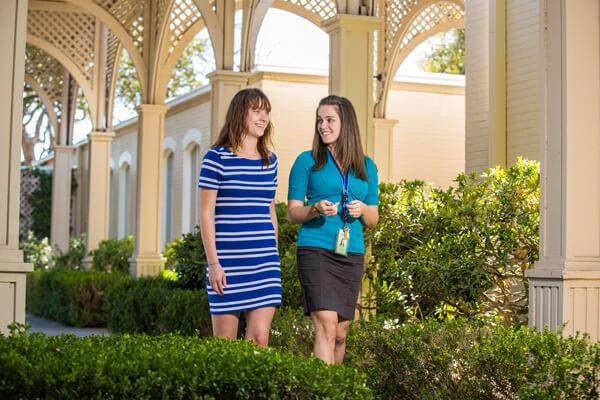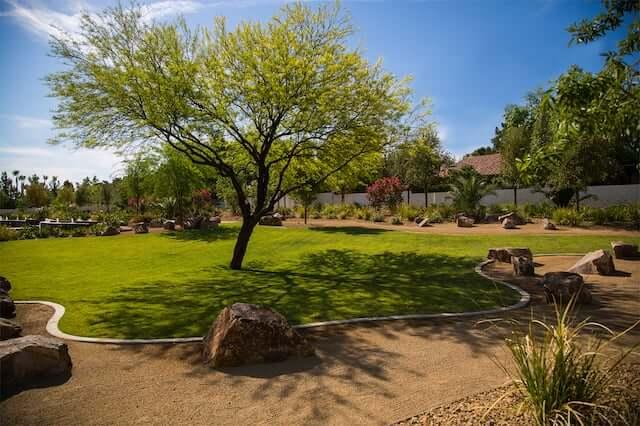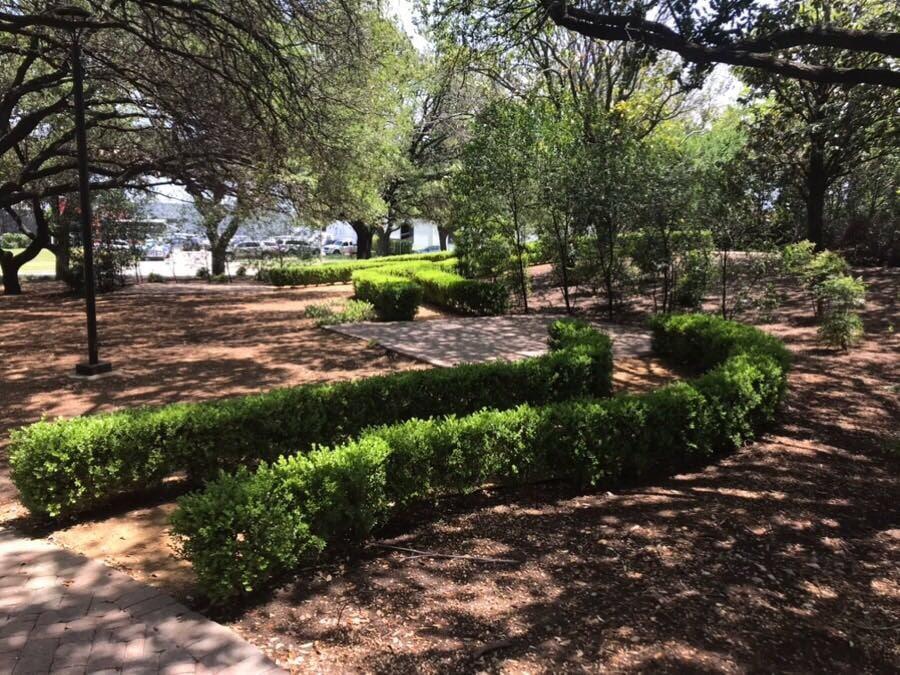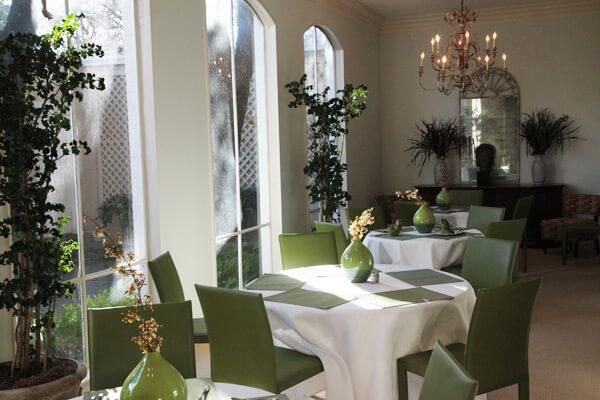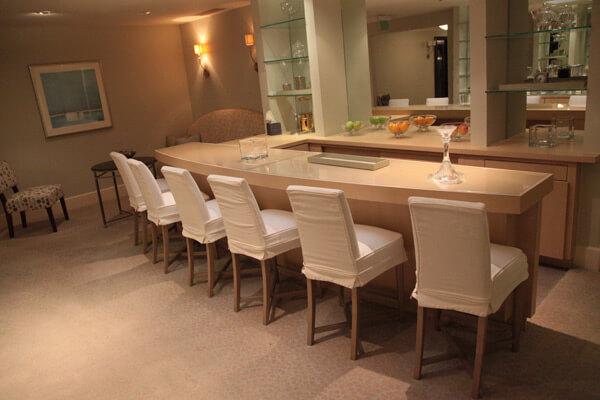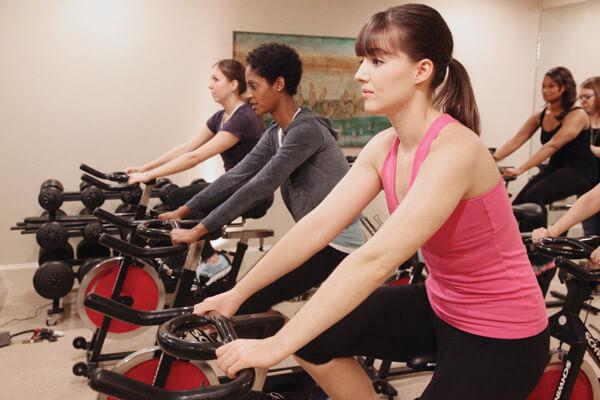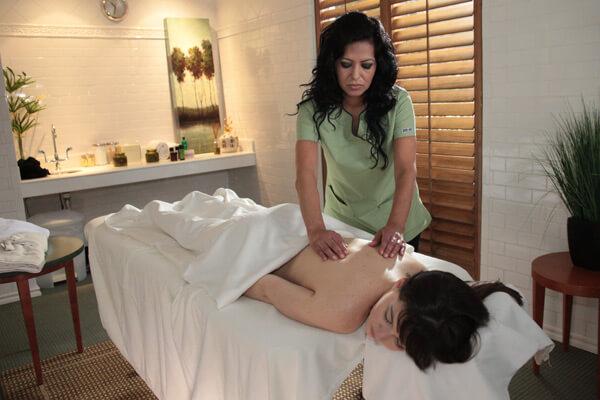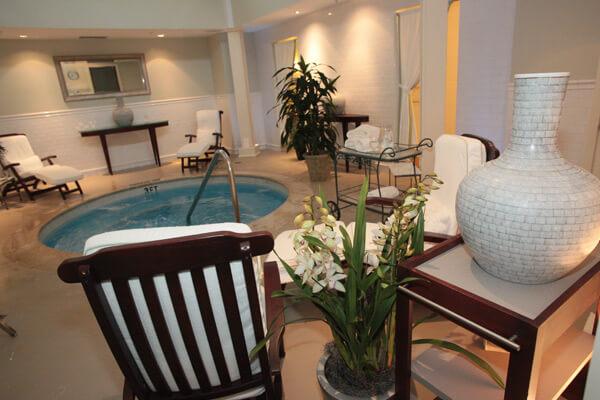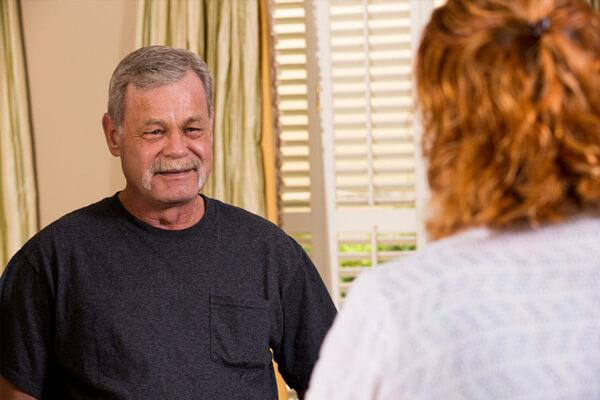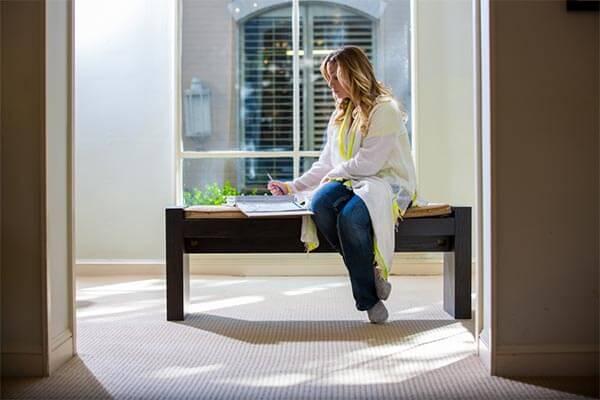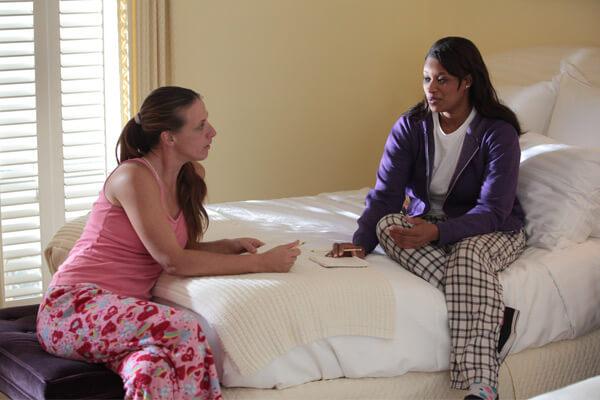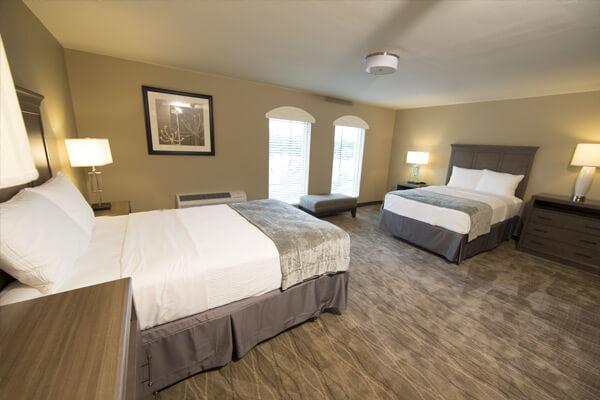 Prospective Patients
Each treatment environment is going to be a little different—but Greenhouse's setting of a former Nieman Marcus Spa makes it something truly unique and outstanding. Coming to residential treatment, especially from out of state, is just the first of many great risks that our patients undertake on their journey to recovery. This is why prospective patients and their families are welcome to tour the facility ahead of time and see for themselves Greenhouse's luxurious accommodations. Depending on the time, prospective patients and their loved ones may meet the staff they will likely work with if they choose Greenhouse to get acquainted and ask questions. Tours are conducted in groups and individually, and they are conducted primarily by designated members of leadership. We do tours 7 days a week if needed, and we are flexible in terms of notification. Tours last on average about an hour.
Arrival
Our admissions process is quick and easy and usually takes an hour or less to complete. Once you arrive at the airport, one of our behavioral health technicians in our in-house transportation department will meet you and help you every step of the way.
Meals
Delicious, healthy meals at Greenhouse are prepared by an executive chef who was previously the chef of the Neiman Marcus spa. Three meals a day are served buffet-style in the dining room at set times, but there is also a 24-hour juice bar where patients can get coffee, juice, milk, fruit, and other healthy snacks at any time of day. Accommodations are made for special diets if needed. Patients can meet with a registered dietitian on-site and have a custom meal plan developed.
Housing Details
Men and women reside on separate floors, and rooms for patients in detox are located separately from the rooms for patients in the residential treatment program. Most rooms house two patients, although there are a few single rooms. There is a laundry service, so patients do not have to wash their own clothes.
Luxury Overview
In their free time, patients can exercise in the fitness center, swim in the heated indoor or outdoor pool, relax in the hot tub, watch television in the lounge, walk in the 12-step garden, or just enjoy the soothing scenery around the facility. Patients can also participate in yoga, Pilates, Zumba, tai chi, physical fitness, or meditation groups.
On evenings and weekends, special activities and outings are planned that patients can participate in if they are interested. Events may include a cookout, a trip to a lake, or a sporting event. These types of fun activities help build a supportive community for patients and help replace substance use and abuse in their life. All of these activities are included in the program.
Technology
Because connectivity is so important, patients may bring and use their electronic devices at Greenhouse Treatment Center during free hours. We provide free Wi-Fi to all patients and guests.
Greenhouse Treatment Center is a drug and alcohol rehab facility in Grand Prairie, Texas. Greenhouse prides itself on its luxurious setting and high-end amenities, offered to all residential patients who come to the facility to start their path to recovery. Located in a former Neiman Marcus spa, our medical inpatient rehab provides its patients with indoor and outdoor pools, a fully-stocked fitness center with a proctored wellness program, and 3 meals a day crafted by an expert executive chef.
Greenhouse is a Dallas-local substance abuse treatment center able to offer a wealth of holistic therapies to promote recovery on a physical, spiritual, and emotional level. Whether you opt for yoga or meditation, Pilates or tai chi, fitness or spiritual reflection, Greenhouse can provide you the opportunity to participate in the holistic activity that most appeals to you.
Clinical Care
Individuals struggling with addiction who are also working as a licensed professional face a unique set of challenges in recovery. Greenhouse has a designated Licensed Professionals Treatment Program that offers doctors, pharmacists, dentists, physician assistants, nurse practitioners, nurses, lawyers, and others working a licensed professional role, treatment for substance use and co-occurring disorders.
Medication-Assisted Treatment (MAT)
Medication-assisted treatment (MAT) uses medications along with therapy to treat substance use disorders, particularly opioid use disorders and alcohol use disorders. MAT may sometimes also be used to simultaneously manage pain.
Individual Therapy
Individual therapy sessions are typically one hour in duration and held at least weekly with the client's primary therapist. A variety of different treatment modalities are used, including but not limited to cognitive behavioral therapy (CBT), dialectical behavioral therapy (DBT), motivational interviewing (MI), and rational emotive behavior therapy (REBT).
Eye Movement Desensitization and Reprocessing (EMDR)
EMDR is reserved for those who have been in treatment at Greenhouse for some time and who have physician and therapist approval that they are ready for this intensive level of work.
Family Support and Therapy
Our therapists will work with you to facilitate family therapy sessions. Additional family programming is available every first and third Saturday of the month. Families can visit on Sunday from 10 a.m. to noon.
Group Therapy
Group therapy sessions are one hour in length and occur 3-4 times a day, 7 days a week. This is in addition to other programmed classes and activities. All group sessions are separated by gender to address gender-specific issues that may be present within topics such as grief, trauma, and relationships.
Greenhouse offers a specialty treatment track for members of the LGBTQ community. There are also bilingual staff on call.
Psychoeducational, Supportive, Expressive, & Alternative Therapies
Additional treatment interventions are offered to therapeutically support your overall care and wellbeing.

Below are a few of our noteworthy offerings:
Experiential Therapy
12-Step Recovery
Art Therapy
Yoga and Meditation
Veteran's Affair Community Care Partner
Greenhouse Treatment Center is a VA Community Care Partner, meaning that we work 1-on-1 with veterans assigned by the U.S. Dept. of Veterans Affairs (VA) and Local VA to meet our patients' needs.
Co-occurring Mental Health Disorders
Clinicians at Greenhouse are equipped to treat patients with co-occurring mental health disorders and may adjust medications or initiate new medications if needed. We have 3 psychiatrists and 2-3 psychiatric nurse practitioners on staff at all times, with groups providing integrative therapy on a daily basis.
Chronic Medical Conditions & Physical Challenges
Greenhouse is equipped to care for medically compromised patients and patients with significant physical health needs. We receive patients that were previously in the hospital and now are coming to Greenhouse to get treatment for their substance use disorder along with their medical condition.
Greenhouse Treatment Center Staff
Commission on Accreditation of Rehabilitation Facilities (CARF)
CARF is an independent nonprofit dedicated to ensuring that various areas of healthcare treatment meet lofty standards. The standards, policies, and accreditation process are actively overseen by an elected board of 11 directors. CARF's mission is to "promote the quality, value, and optimal outcomes of services through a consultative accreditation process and continuous improvement services that center on enhancing the lives of persons served." According to CARF, "Providers that meet our standards have demonstrated their commitment to being among the best available."
Programming
Greenhouse recognizes that addiction affects not only the individual with the illness but their loved ones as well, and that having a strong support system is an integral part of recovery. To start healing those family relationships damaged by addiction, Greenhouse offers a family program on the first and third Saturday of every month and strongly encourages patients' family members to participate.
Visiting Your Loved One
**Note: Family visiting times, hours, or visitation in general may change at the discretion of the facility and may be impacted by COVID. Contact us or the facility to learn more about current visitation rules.
Typically, family members can visit patients on Sundays between 10 a.m. and noon, but the family members must complete Greenhouse's family program first. The family program is offered on the first and third Saturday of every month. Once family members complete the program once, they can visit patients on Sundays without attending the program again. This policy is to promote positive family interactions and make sure that family members are not a trigger or negative influence for the patient, as well as to provide the family with education about addiction. Family visitations are supervised but unstructured.
During your loved one's treatment, we can work with you to plan a visit. Your loved one's treatment team will provide you with all of the information you need to schedule your visit. Greenhouse Treatment Center is conveniently located just 30 minutes outside of Dallas in Grand Prairie, Texas.
Take a visually guided tour of our facility to help visualize life at Greenhouse Treatment Center.
Once you complete the detox process, your typical day in treatment will revolve around groups and classes. Treatment will vary according to the patient and the day, but the following is a sample of a typical schedule:
6:30 am–7:50 am: Breakfast
7 am–7:45 am: Personal time, homework
7:45 am–9 am: Recreational time to attend yoga, meditation, work out, or relax.
9 am–11:40 am: Groups
11:50 am–1:30 pm: Lunch/free time
1:30 pm–5 pm: Groups or educational classes
5 pm–7 pm: Dinner/free or recreational time
7 pm–8pm: AA or NA
8:30 pm–9:30 pm: Big Book study
10 pm–11 pm: Reading, homework, reflection
11 pm: Lights out
Top Reasons to Choose Greenhouse
We're partners on the recovery journey with treatment designed specifically for you.

Our programs at Greenhouse Treatment Center are specifically designed to address not only substance addiction but the root cause of the addiction as well as any co-occurring mental health disorders to increase your chances of long-term recovery. We won't offer a cookie-cutter approach to your treatment; instead, we tailor our treatment to your needs and make adjustments as you progress in your recovery. Treatment and communication is confidential, and we work with YOU to find the best treatment plan and facility for your needs.

We offer the optimal healing environment with a luxury feel.

Our facility is located in a former Neiman Marcus spa, offering a luxurious experience complete with two pools, a sauna, jacuzzi, and executive chef in a relaxing, tranquil setting.

We offer multiple levels of care personalized to your individual needs.

Whether you need a medically supervised detoxification program to overcome the symptoms of withdrawal, are looking for a live-in inpatient or residential program, or are ready to step down to an outpatient setting, we have a program for you.

We offer specialized tracks and programs because we realize that not everyone has the same exact needs.

Specialized tracks include a Veterans & First Responders Program, a Program for Professionals, LGBTQ+ Support Programs, Christian and 12 Step Recovery Programs, and more.

We offer a robust wellness program.

Our wellness program has something for everyone. Comprehensive wellness program features a registered dietician, a gym, yoga, cardio equipment, Pilates, Qi Gong, Tai Chi, water aerobics, and spirituality.

We offer 24/7 medical monitoring during detox.

You can rest assured that we take your safety extremely seriously. Our medical detox patients are medically monitored around-the-clock by a staff of registered nurses.

Our staff is amazing!

Many of our caring staff members have either experienced addiction or recovery themselves firsthand or from a loved one. Our staff members treat all patients with a genuine passion for helping them seek freedom from addiction. This is true of staff at Greenhouse and in our corporate offices across the U.S.
All of our compassionate and experienced clinical staff have in-depth knowledge of addiction and mental illness. Areas of expertise include trauma, eye movement desensitization and reprocessing (EMDR), biosound therapy, experiential therapy, cognitive behavioral therapy (CBT), and dialectical behavioral therapy (DBT).

Previous patients review us as "the best".

We take our feedback to heart. We get feedback from each and every person that joins us at Greenhouse. Our clients give their own testimony at weekly completion ceremonies and regularly describe Greenhouse Treatment Center as a premier addiction treatment facility.

Our high standards in providing quality care have afforded us various licenses and accreditations.

Greenhouse is accredited or licensed by the Commission on Accreditation of Rehabilitation Facilities (CARF), the Texas Department of State Health Services, and is a Member of the National Association for Behavioral Healthcare.

Alumni programs and ongoing support are priority.

Led by a former client in recovery, our Alumni program offers weekly meetings in the Arlington, Texas area to help our alumni stay connected to a group of people who are motivated to stay sober and to provide ongoing support after treatment.

We are located just a short drive away from Dallas proper.
We offer effective & evidence based programs.

We wouldn't be as effective — 63% of our patients maintain sobriety at the 12 month mark — without the active and ongoing participation in our treatment, recovery, and alumni community from you and former patients just like you. Everyone contributes their experience and sometimes our clients even go on to work at Greenhouse or in other jobs in the addiction treatment industry. We are advocates of those in addiction coming together as a community. You make that possible.
We believe in you, and we are here to help you and your family find new joy in recovery.
Payment and Insurance Options
A variety of payment and insurance options are available. Among them, two popular insurance providers for patients at Greenhouse Treatment Center are:

We regularly treat disorders related to the following substances:
Alcohol.
Heroin.
Opioids.
Marijuana.
Methamphetamine.
Cocaine.
Benzodiazepines.
Prescription stimulants.
Sleep aids/sedatives.
Prescription drugs.
Fentanyl.
Hallucinogens.
Other substances.*
*We provide treatment for almost all substance use disorders. If you don't see a particular substance listed here, contact our admissions navigators to confirm treatment availability. 
The next steps to getting treatment include, reaching out, finalizing the plan, and getting to treatment.
Step 1: Contact us at Or fill in our insurance verification form below and one of our caring admissions navigators will reach out to discuss your options at American Addiction Centers.
Step 2: Talk with one of our navigators about your physical, mental, and financial situation so they can help you create a treatment plan and find the best placement for you. Our team will communicate with you to determine your treatment needs, discuss costs and insurance coverage, and help you set up travel to one of our rehab facilities.
Step 3: Arrive and begin treatment.
Our Programs and Services
Length of Stay
The length of stay for rehab varies and depends on:
Level of care needed
Whether you need detox, inpatient program, or outpatient program.
Cost and insurance coverage
Whether your insurance may be able to cover all or part of the cost of treatment.
Our 90 Day Promise
In the event of a relapse at any time post-treatment, we will provide qualified individuals with up to 30 days of treatment at no cost to you.*
*Terms and conditions may apply, and results may vary.
Learn More About Our Brand Promise
Greenhouse Treatment Center Reviews
Are You Interested in Treatment?
We accept various health insurance plans and can work with you on creating a manageable payment plan to fund your treatment stay at Greenhouse Treatment Center.
Simply fill out the form below or
* These fields are required

More Treatment Facilities